UPDATE x2
We have the final piece of the jigsaw. The Wolverine image is from a Ryan Benjamin commission – not from an owned piece of Marvel art at all! Goodness!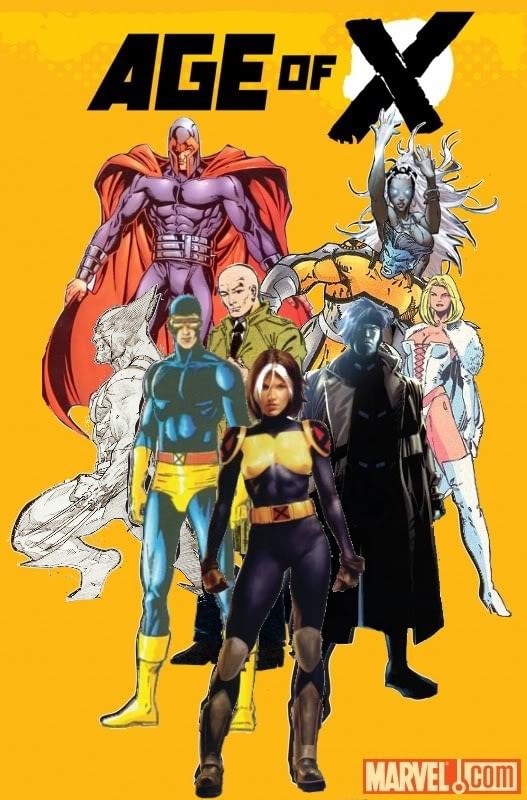 UPDATE x1 First I understand that Clay Mann will be drawing at least some of the issue. And it also appears that Gremlin from the UncannyX-Men.Net has been ahead of me Photoshop-wise. We're only missing Wolverine now…
Original article:
It's written by Mike Carey. It's an Age-Of-Apocalypse-style alternate reality for the X-characters. And no one knows who is drawing it. But it does have a cover, by Chris Bachalo. Except the one shown is clearly not it. And it owes a debt to… other artists. Here are a few exposed, with artwork found by the good ol' boys on the CBR forums. Anyone care to volunteer any others?
Enjoyed this article? Share it!