While novels are text-based and unlikely to run up a delivery charge much over $0.02, graphic novels have a much higher bandwidth, and could be forced into a lower payment/royalty rate and higher list price because of their file size, directly because of these Amazon fees. In addition, Amazon also has a recommended file size which affects graphic novel pricing.
"Without Kellen getting paid, I personally read and responded to the books DC was submitting," Koenig confirmed to Newsarama on Monday. "Westbury is where I live. I was having them send it to my home. Or if it came into the office, I would bring it home and respond from my personal email."
"In the past year, 25% of all African-American super-heroes appearing in the Marvel Universe possessed skateboard-based super powers."
Battle LA trailer international remix and retitled "World Invasion"
But thanks to the wonder of science, we now have The Gardener and April Showers, two comics you can actually plant in the ground to grow herbs and flowers, respectively, thanks to their seed-infused paper. Available online, and at specialty shops, these are comics that hippies, minimalists, and hipsters can enjoy reading, guilt free, while sipping an organic, fair-trade chai.
You might be a little confused right now, looking down at the new "Thor" banners and wondering whether or not it's fan art or some set of promotional images for the movie. It's definitely promo images, but they're ones currently being showcased in Russian for Marvel Studios' "Thor."
The next big-budget title from London game developer Digital Extremes is The Darkness II, scheduled for release sometime this year. The project was revealed recently by publisher 2K Games and is a sequel to the 2007 original, based on the comic books by Top Cow Productions.
Interview with Steve Bissette with Lou Mougin, Part 1 of 2. Cablecast April, 1984 from "The Comic Book Show with Keith Colvin" #40. "Comic Book Show with Keith Colvin" copyright Keith Colvin and Larry W. King.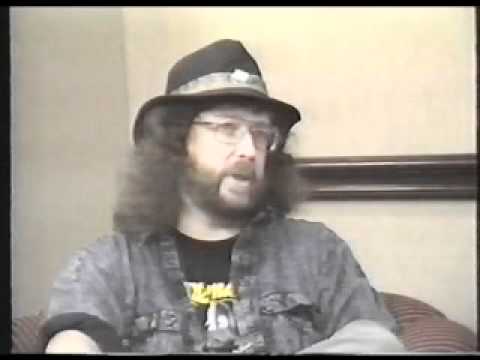 Full Clip's first graphic novel, Damaged, will be released this summer and it has a number of films in development including Alan Quartermain for DreamWorks and Last Days of American Crime for Radical Studios.
… Because whenever we get one, there's usually something amazing attached – like this page from tomorrow's DETECTIVE COMICS #874.