The Marvel Universe has so many characters and stories that it is easy to forget. It is always nice when we get new Marvel characters as collectibles to show off our comic book love. Diamond Select Toy has announced four new Marvel Gallery statue that is ready for your collection. The first one up was originally a GameStop exclusive but no one can hold Star-Lord for long. Your favorite Guardian of the Galaxy member is relaxed and ready for his next fight. Star-Lord will be priced at $44.99 and you can preorder yours here.
Marvel Gallery Guardians of the Galaxy Star-Lord Statue 
Who? He's Star-Lord, guardian of the galaxy and all-around cool guy! Leaning against a wall and listening to his Walkman, Peter Quill makes his entrance into the Marvel Gallery line! Measuring approximately 10-inches tall, this high-quality plastic sculpture features detailed sculpting and paint applications.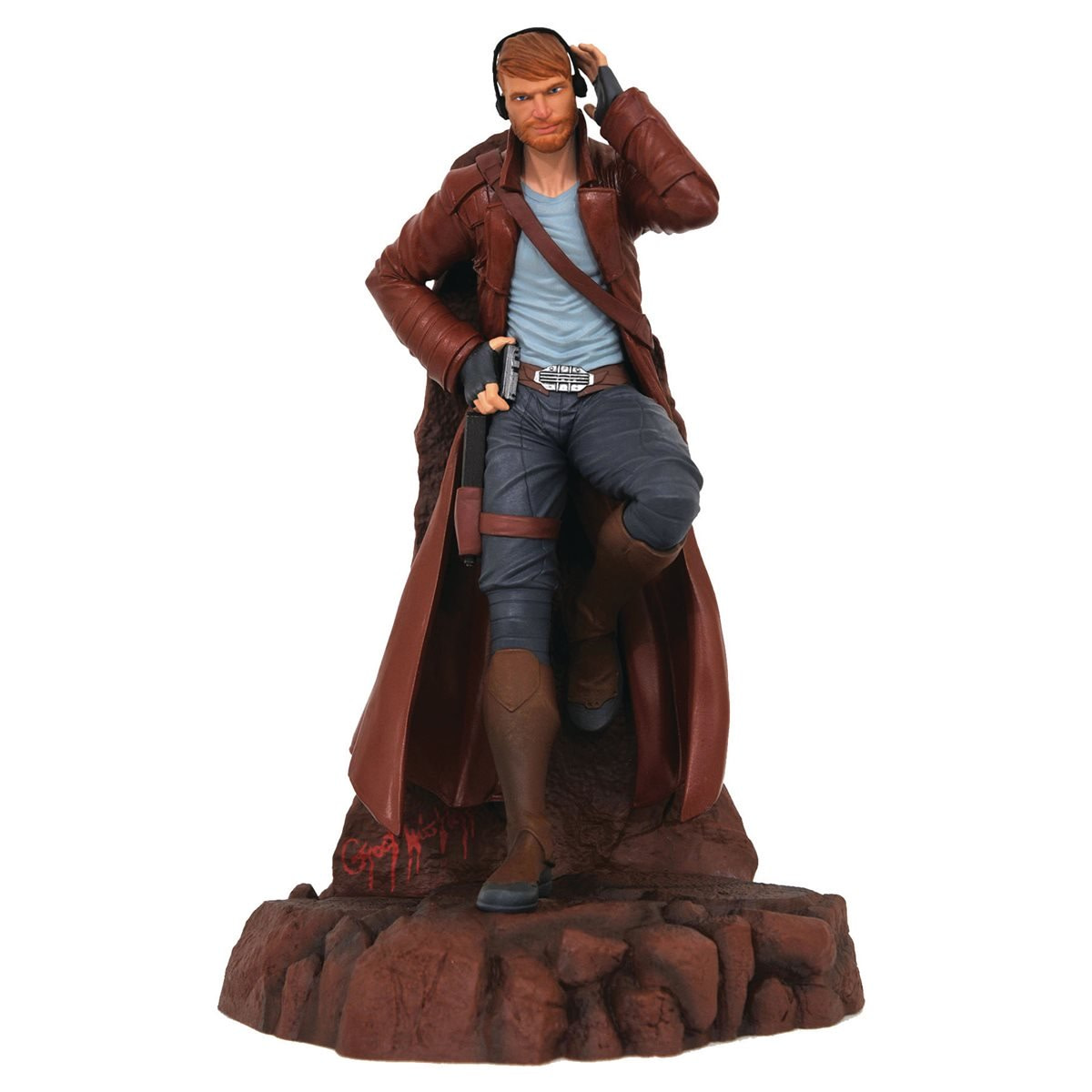 Next, we have a new addition to the villain family, Jigsaw. The Punisher's big bad is finally here and looking badass in his white suit. This Marvel statue will also be priced at $44.99 and you can pre-order yours here.
Marvel Gallery Punisher Comic Jigsaw Statue 
He's gunning for the Punisher! Wearing his iconic white suit, the scarred assassin once known as "Billy the Beaut," now known as Jigsaw, steps over broken glass with knife and pistol in hand in this Marvel Gallery statue. Based on his comic-book appearance and made of high-quality plastic, this approximately 9-inch tall statue features detailed sculpting and paint applications and comes packaged in a full-color window box.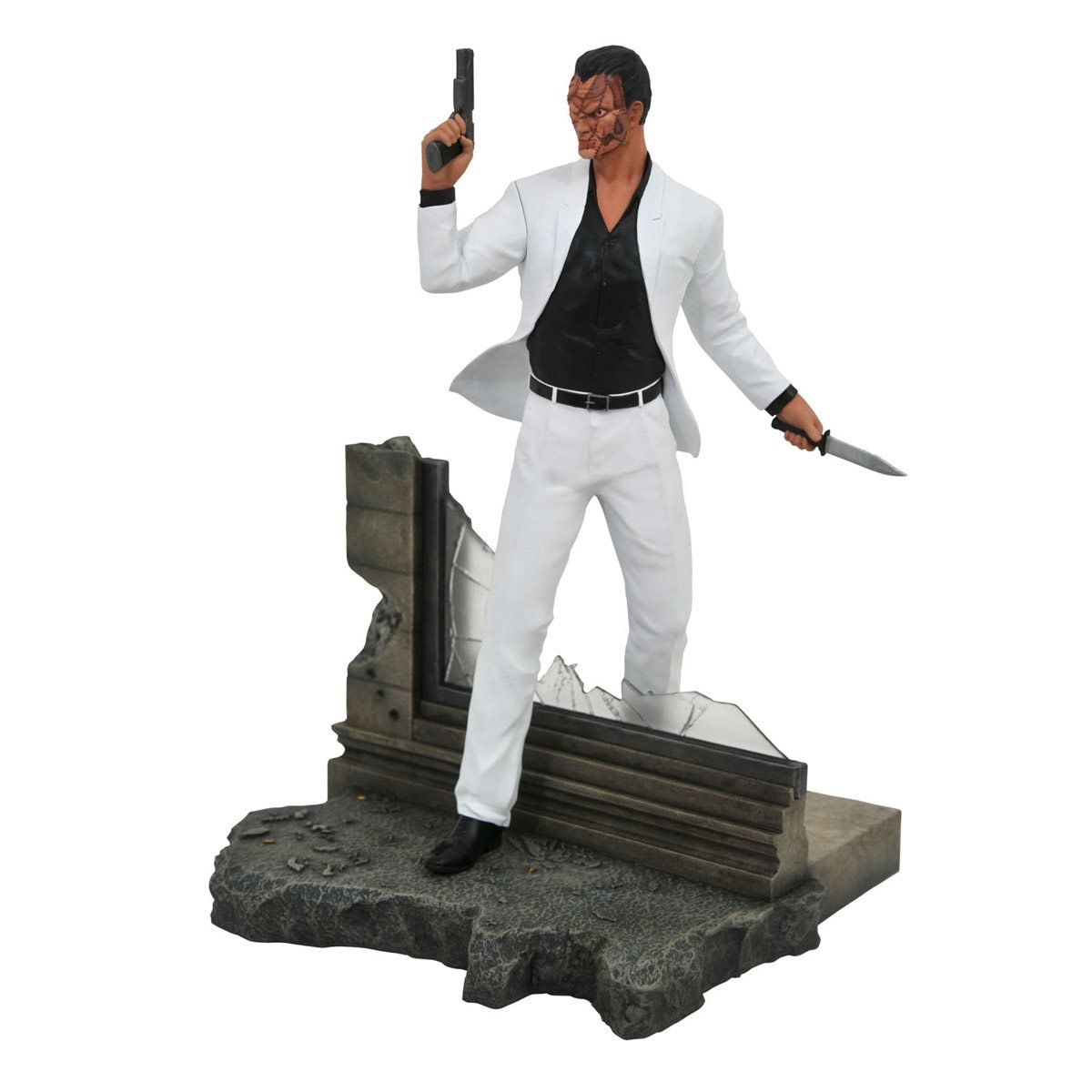 Now we are getting animated as Doctor Strange is here to save the magical world. This statue is uniquely designed and even has a weapon in hand. This is my favorite statue of these new Marvel releases and is only $44.99. Pre-orders are already live and you can enhance your magical collection here.
Marvel Animated Doctor Strange Statue 
By the Vishanti! Doctor Strange wields an adorable axe and casts a super-cute spell in this, the animated-style statue from the Marvel line! Based on the variant cover artwork of Marvel Comics, this approximately 5-inch tall statue comes packaged in a full-color box with a certificate of authenticity.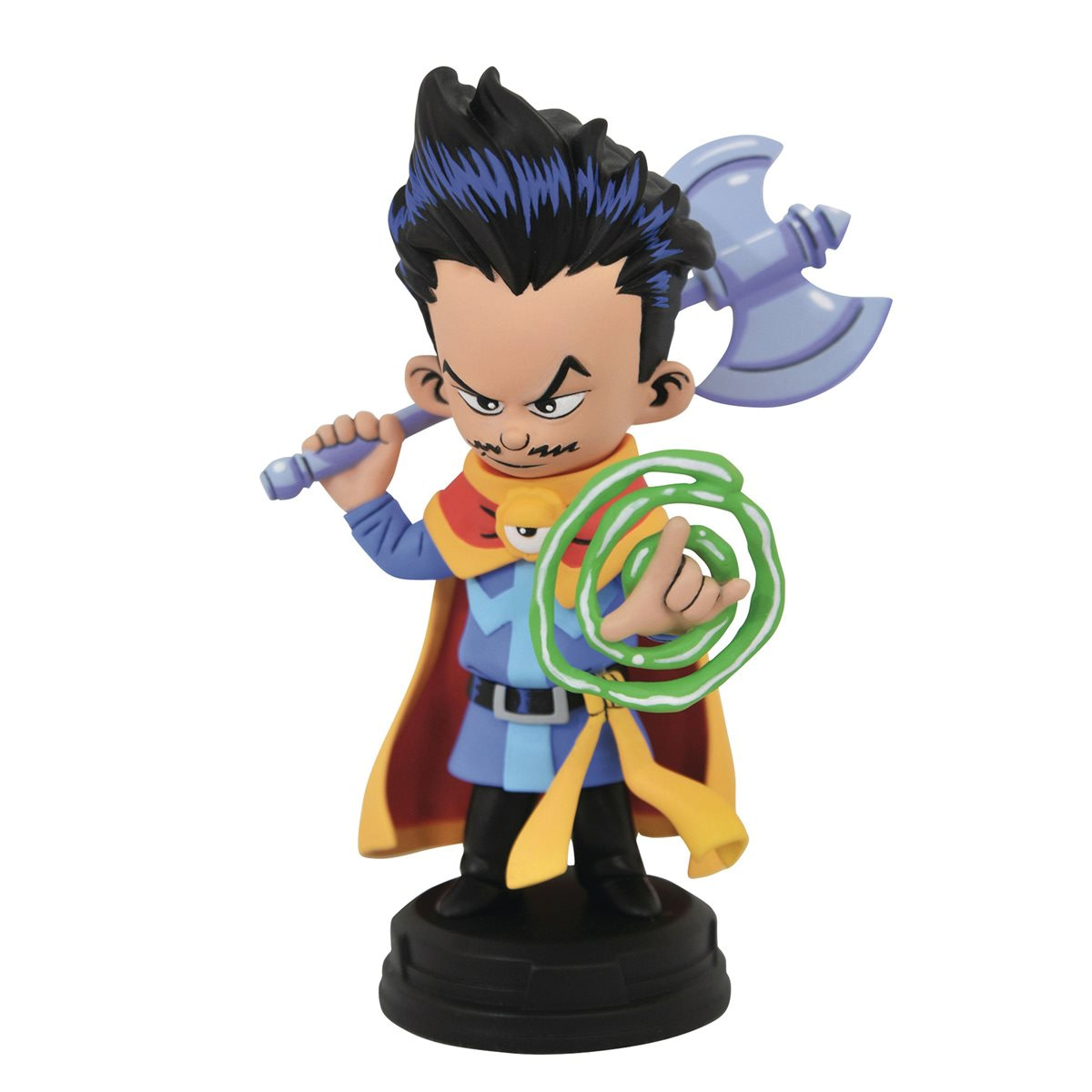 The final statue is the most expensive of all the statues Diamond Select Toys is releasing as Archangel from X-Men flies on in. This statue is extremely high quality and features your favorite angel in his Age of Apocalypse outfit. This statue is priced at $319.99 and I wish we got more than just one picture to check it out. Pre-orders are already live though and you can find him here. These Marvel statues are also all set to release in July 2020 and don't forget to check out the other statues from Diamond Select Toys like the new Batman and Pennywise.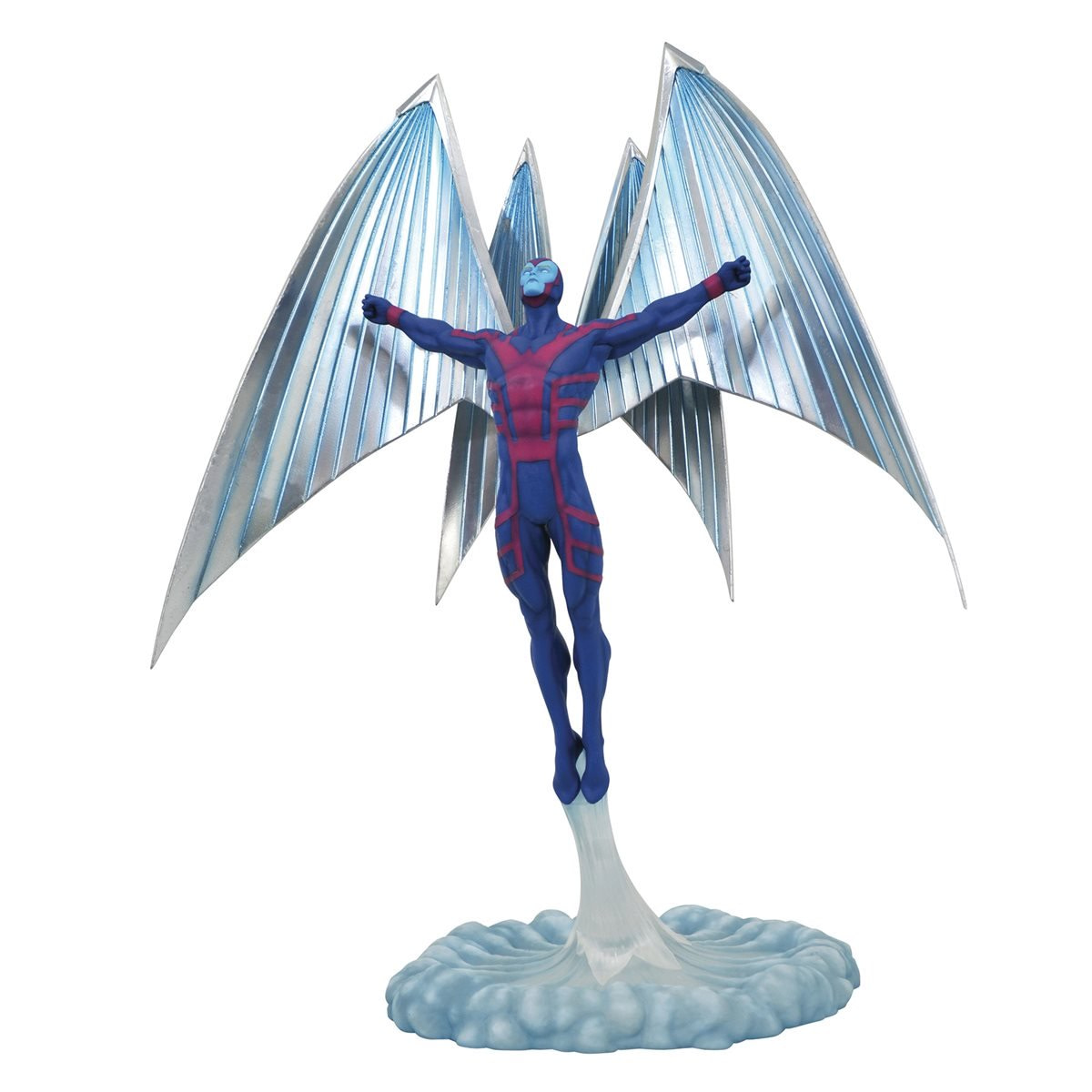 Marvel Premier Collection Archangel Statue 07/2020 $319.99
The X-Man, X-Factor member and former Horseman of the Apocalypse takes to the skies in this statue of Warren Worthington Ill, a.k.a. Archangel! With his metal wings extended, Archangel stands approximately 14-inches tall and features detailed sculpting and paint applications. Limited to 3,000 pieces, it comes packaged in a full-color box with a numbered certificate of authenticity.