Square Enix will finally bring the Bulkhead Interactive game The Turing Test to the Nintendo Switch as the game will be released in February. The game was released back in 2016 and made its way to PC, PS4, and Xbox One. But for some reason, the devs didn't bother with a Wii U version. Now Nintendo fans will get a crack at it as the game will be dropped onto the console on February 7th. If you haven't tried it before, this is a first-person puzzle title where you are an astronaut in search of what happened to a missing crew on Jupiter's moon, Europa. Each puzzle not only unwraps the mystery but challenges your character to explore new aspects of herself.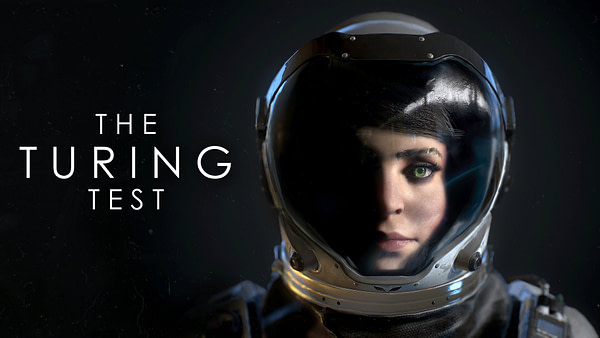 We won't spoil much of it, but you can check out the trailer below to see more about it. Here's some thoughts from the lead designers seeing it on the Switch.
"Seeing the all the love from players for the original release of The Turing Test was overwhelming for our small team – and now three years later being able to bring that experience to a host of new players in their homes (and on the go!) is extremely exciting for us. We can't wait to share those moments of puzzle, exploration and discovery with a totally new audience on the Nintendo Switch!" said Howard Philpott, Lead Designer.