There's quite the divide in media today, the old dinosaurs of radio, TV and print, versus the up and coming buzzwords of online news. Today's Amazing Spider-Man drops J Jonah Jameson right in the middle of this, but in doing so, writer Nick Spencer sees it as one continuum and uses the comic to teach this to Jameson – and the audience. With online reporting service Threats And Menaces, inspired by J Jonah Jameson's former description of Spider-Man as Threat Or Menace, throughout the majority of his time as editor of the Daily Bugle.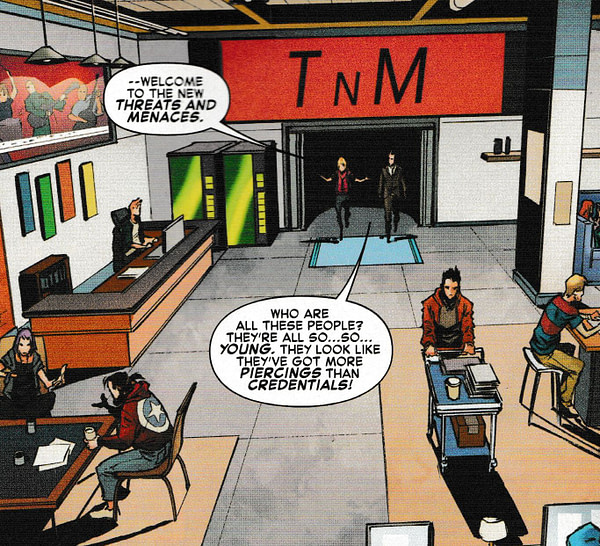 With even Jameson seeing certain familiar similarities between their practices and his own…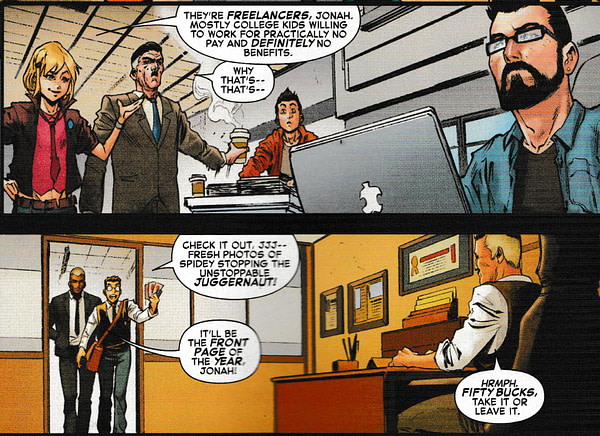 And the stories being generated, oh so familiar, but with a Marvel Universe twists, looking at how media works – or doesn't – today.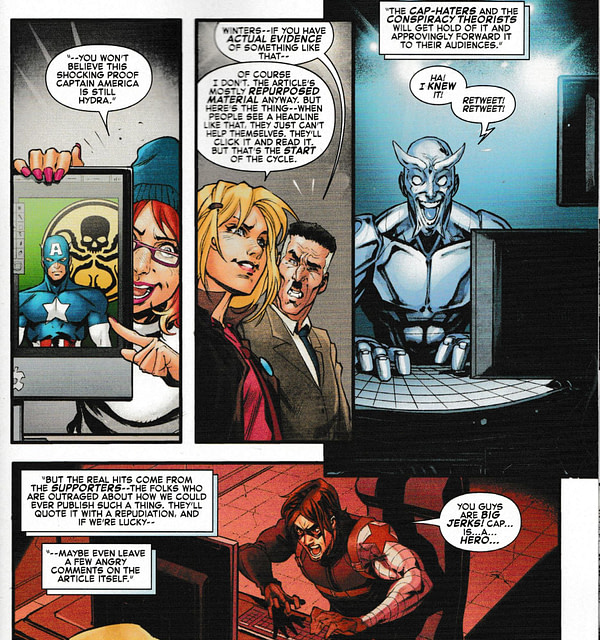 Good to see The Winter Soldier using his time there. He types faster with that cyborg arm, you know. And there's plenty of other Marvel events to provide fodder for such reportage.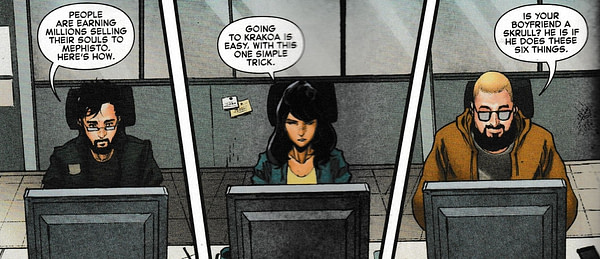 And, yes, I know it's a critique but I can't help feel that Jude Terror is taking notes…
AMAZING SPIDER-MAN #38
(W) Nick Spencer (A) Iban Coello (CA) Patrick Gleason
• J. Jonah Jameson kicks off his new life as a podcast host and his first guest? SPIDER-MAN!
•  JJJ and Spidey have been on pretty good terms for a while now, so it seems fitting that JJJ
needs to sabotage it and put the entire city in danger, right?
•  Don't miss "My Podcast with Jonah"!
Rated TIn Shops: Jan 22, 2020
SRP: $3.99
Amazing Spider-Man #38 is out today from Marvel Comics… I bought mine from Piranha Comics in Kingston-Upon-Thames. Piranha Comics is a small south London comic store chain with a small south-east store in Kingston-Upon Thames's market centre, which runs Magic The Gathering nights on Fridays, and a larger south-west store in Bromley, which also runs Magic nights and has an extensive back issue collection and online store. If you are in the neighbourhood, check them out.