Ssalefish Comics, a comic store chain familiar to Bleeding Cool readers for participating in the weekly the Bestseller List, has two stores Winston-Salem and Greensboro, and will be opening a third comic book store in Concord, Charlotte. It will be appearing in the Shoppes at Kings Grante plaza near the Great Wolf Lodge, in the spring, alongside a very large parking lot – and just across the road to where they hold the Charlotte Comic Con. The store will be run by Colton Sykes, a former retail associate of the chain, promoted to managing partner of the new store.
Sykes states that he values a pristine, clean storefront, a bright open layout, and organized shelves. "When I am shopping, I like to know exactly what I am looking at and I like it to be easy to find, and it's easy to find stuff at Ssalefish. I don't like to feel cramped, I am a very claustrophobic person, I like for it to feel open and clean and organized… One of my favorite things is when a mom will compliment my store and say it's so neat and clean," Sykes says. "Because if a parent doesn't safe or comfortable, they aren't going to go back."
"The closest comic book store is about 20-25 minutes away," Sykes says. "So I don't see why a place like Concord that is growing and becoming a central area for shopping can't have a comic book store and it not be successful."
The 23 year-old Sykes, began working at Ssalefish Comics in 2018 after previously working at another comic book store in Graham.
Bret Parks opened the first Ssalefish location in Winston-Salem in 2006, adding a second store in Greensboro in 2017. When doing so, he sought out managing partners, who would not only run the Greensboro store's day-to-day operations but carry an ownership stake as well.  Stephen Mayer and Jay Ewing, long-time employees of a comic book store in the Triad fulfilled that role and turned the second store into a success. Three years later, he is doing it again with Sykes.
"Colton made the ultimate transformation from customer to part-timer to full-timer and finally to a friend," Parks says. " It was a long and extended interview. I suppose we did something halfway between adoption and knighthood."
Sykes says "Every time I think about how old I am and that I am getting this opportunity, I get awestruck a little bit and think, 'Wow, I can't believe this is happening to me… I definitely want to be involved in the community, because if people just think you are there to make money, then they don't want to spend money with you.But if they see you are a cool guy and want to help the community and do events and stuff they will be more apt to spend money because you are helping the community. It goes full circle."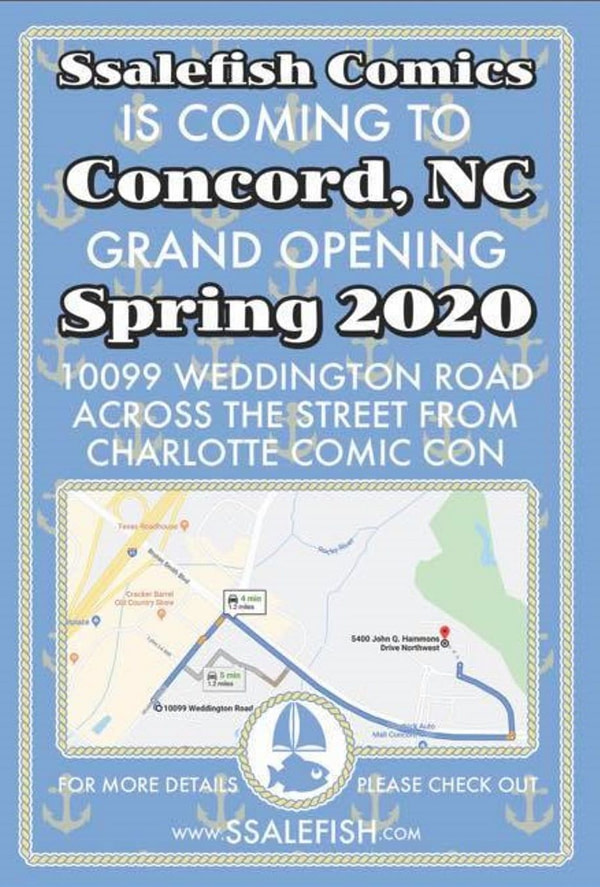 Bleeding Cool tries to mark the passing of comics stores as well as their opening. Existing fanbases are likely to make the former more well known, but please let us know if a comic store is opening or closing in your neighbourhood. Just e-mail richjohnston@bleedingcool.com.