Black Panther has a problem. He's the king of Wakanda, and that's cool. But it turns out there's a whole Intergalactic Empire of Wakanda, and that's not very cool at all. What do do? Perhaps this preview of Black Panther #20, by Ta-Nehisi Coates, Ryan Bodenheim, and Daniel Acuna can shed some light on it.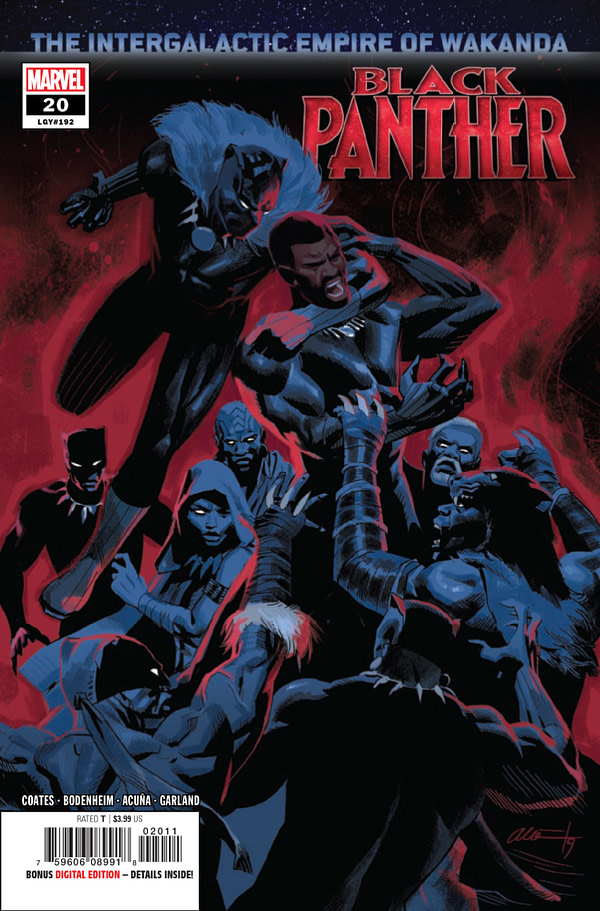 The ideal solution? Black Panther would become the king of both Wakanda and the Intergalactic Empire of Wakanda. That would really tie things up neatly.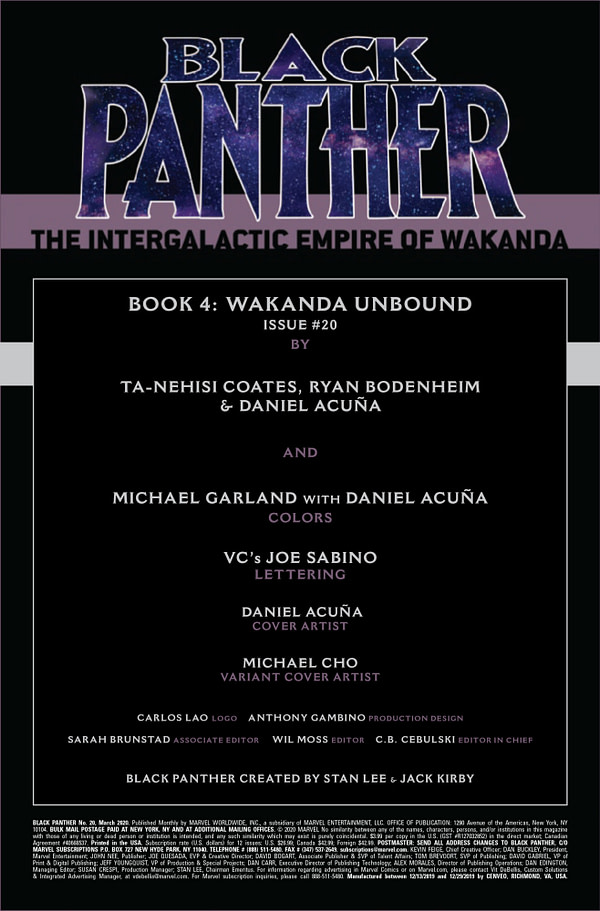 But uniting the Wakandas is easier said than done.
Well, maybe there's a way… but it's not without a cost.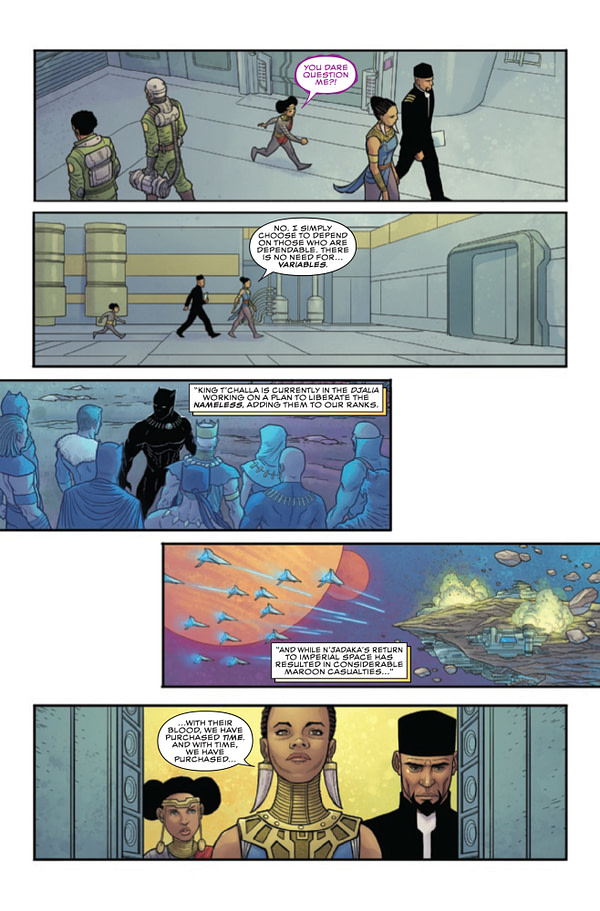 Hey, look! It's Ironheart.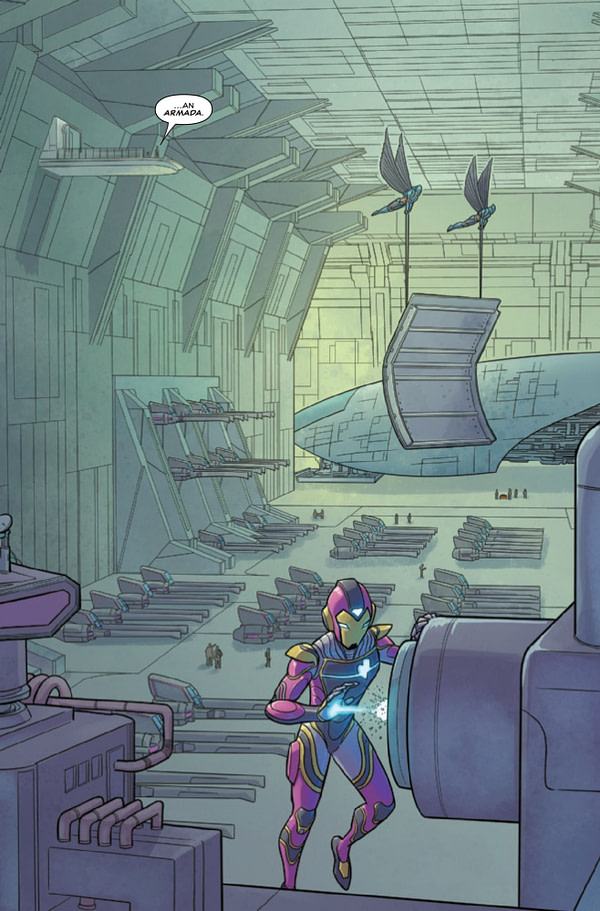 Anyway, Black Panther is in the Djalia, hanging out with his dad. Which is pretty cool.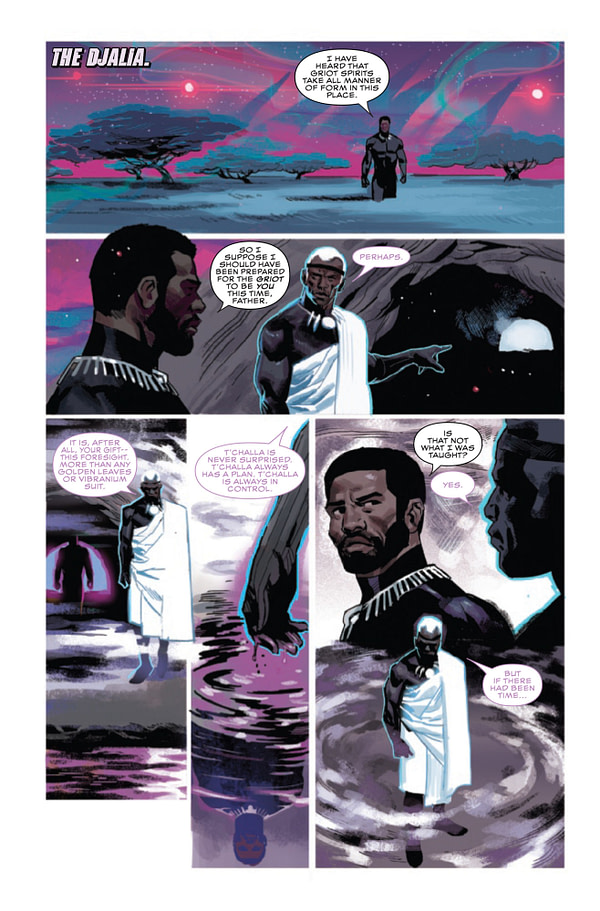 Could he give it up to achieve his goal?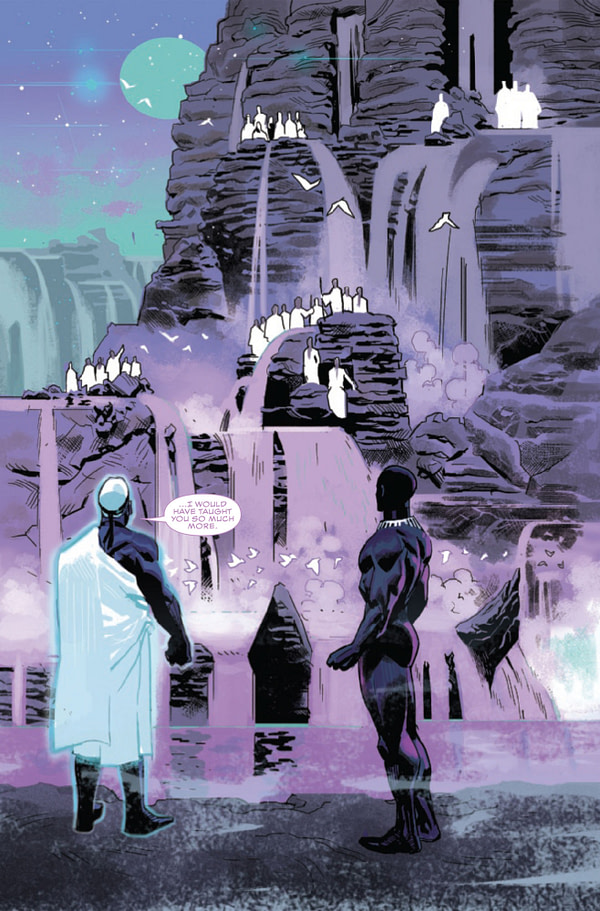 Black Panther #20 hits stores on Wednesday.
BLACK PANTHER #20
NOV190884
(W) Ta-Nehisi Coates (A) Ryan Bodenheim (CA) Daniel Acuna
"THE INTERGALACTIC EMPIRE OF WAKANDA" WAKANDA UNBOUND part 2
THE DJALIA UNDER ASSAULT – FROM ITS KING?!
To unite the two empires of Wakanda, the Black Panther must destroy a vital piece of his own nation – the plane of all Wakandan memory and home to the griot spirits who have guided him throughout his rule as king. Can he do it? Can T'Challa banish his own father's spirit? And will the cost be worth the gain?
Rated T+
In Shops: Jan 22, 2020
SRP: $3.99