Atlantis Attacks… again from Marvel Comics next week as Atlantis Attacks #1 hits stores by Greg Pak and Ario Anindito. It's basically the sixth issue of Agents of Atlas, but first issues sell better than sixth issues, especially when they carry the name of a Marvel event from the 1980s. It's preview time!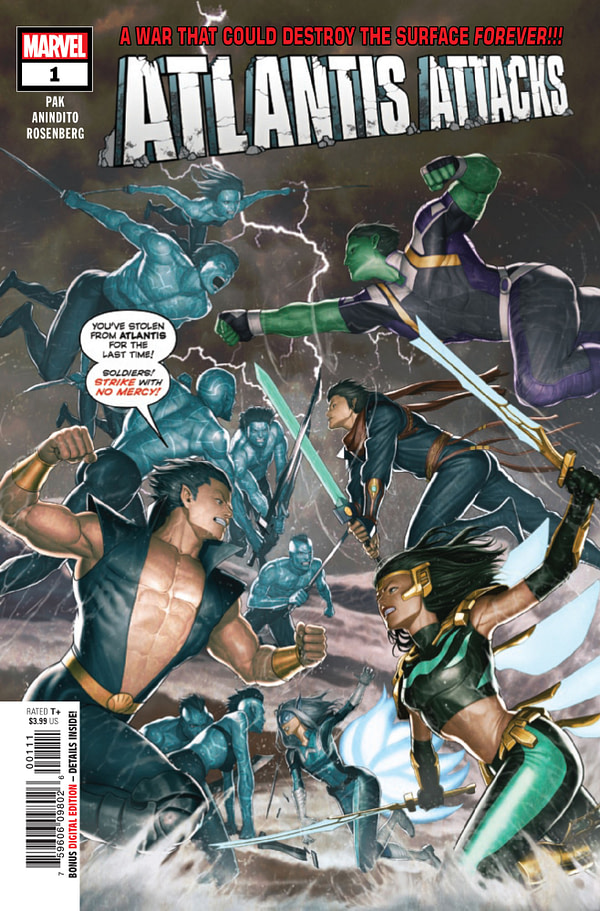 Agents of Atlas ended with the titular agents learning that Mike Nguyen has been powering the city of Pan with the scales of a dragon.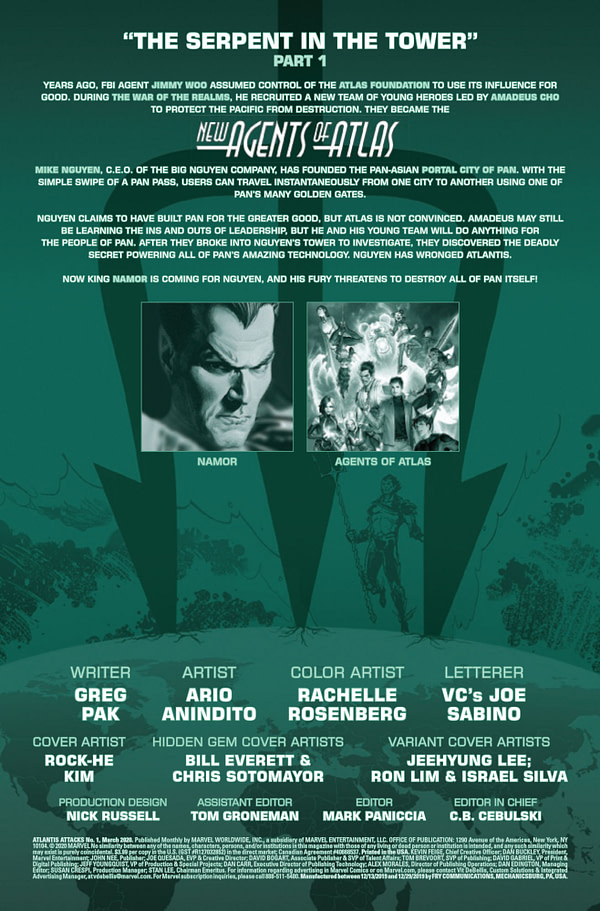 To be specific: the scales of a dragon from Atlantis.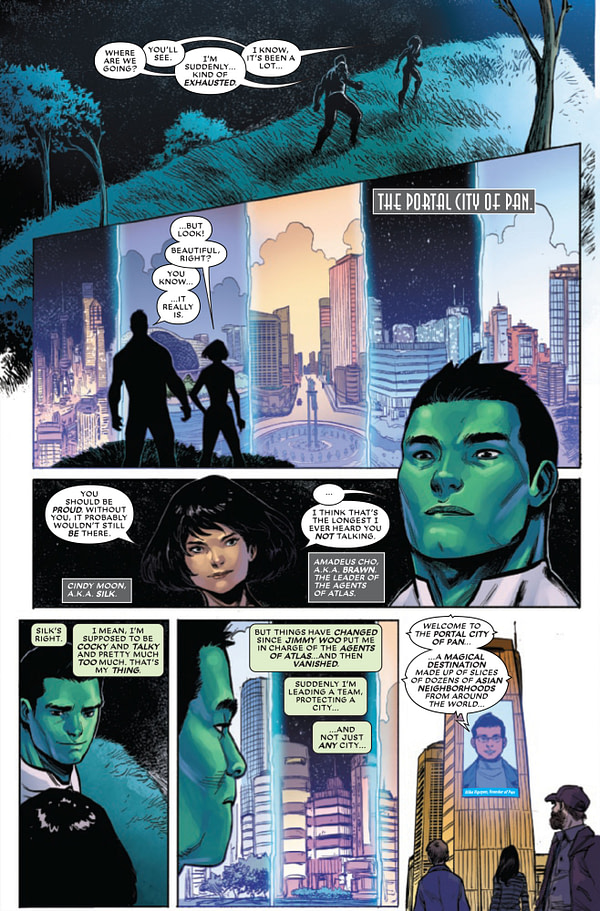 And you know isn't going to take kindly to that, right?
Yes, it's Namor, who's easily agitated to begin with, and that was before he was going through his goth phase.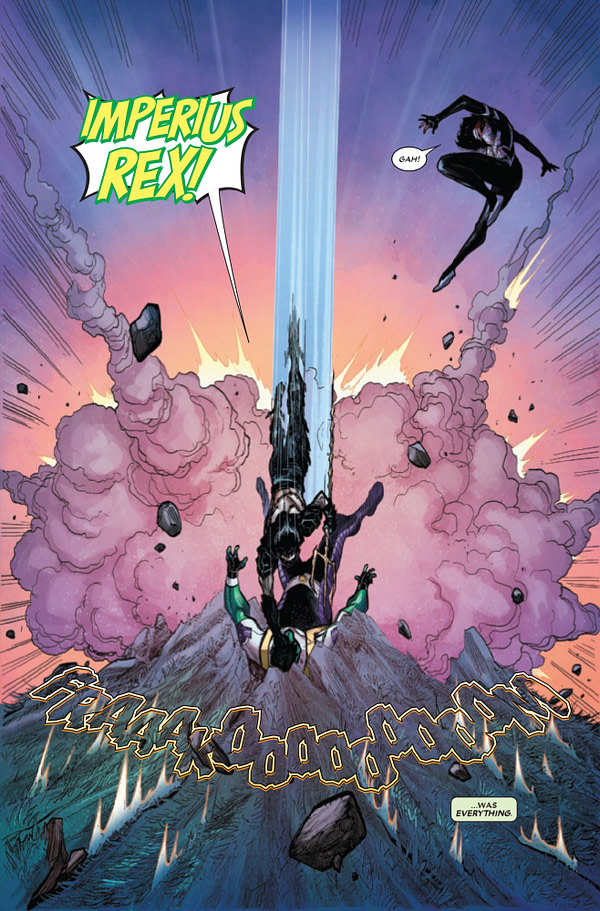 And now, the Agents of Atlas are going to need to explain to him that if he frees the dragon before they have a chance to figure out a solution, everyone in Pan will DIE!!!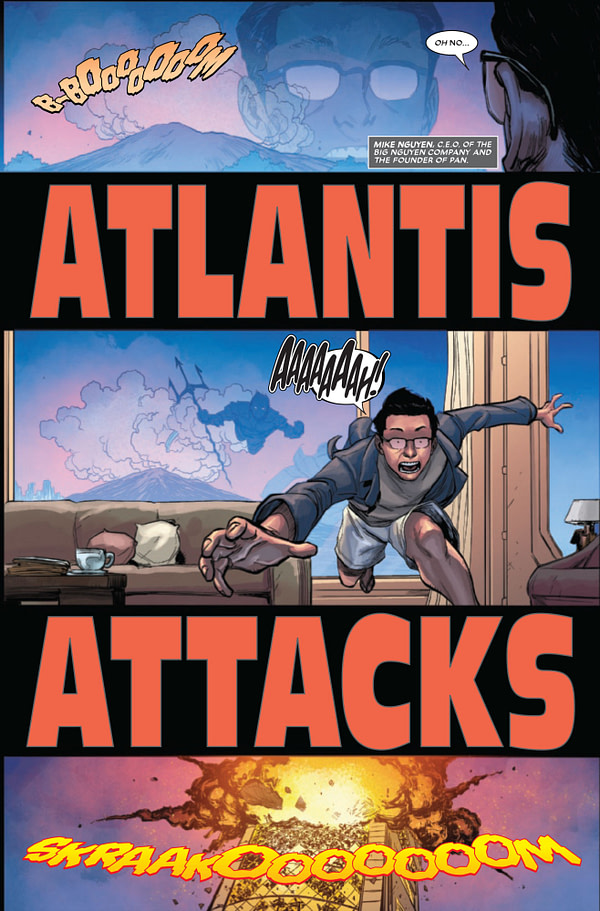 Unfortunately, Namor isn't the kind of guy you can really reason with. Atlantis Attacks #1 hits stores on Wedenesday.
ATLANTIS ATTACKS #1 (OF 5)
NOV190861
(W) Greg Pak (A) Ario Anindito (CA) Rock-He Kim
WAR WITH THE WATER KINGDOM!
The armies of ATLANTIS face ATLAS in a showdown destined to shake allegiances and break hearts! AMADEUS CHO, SILK, WAVE, SHANG-CHI, and all the heroes of the Atlas have bonded with each other after the challenges of WAR OF THE REALMS. But when a terrible secret incurs the wrath of KING NAMOR, who's the true friend — and who's the true enemy? A titanic tale of love and betrayal, heroes and monsters, gods and underdogs — plus the shocking return of JIMMY WOO and the original AGENTS OF ATLAS!
Rated T+
In Shops: Jan 22, 2020
SRP: $3.99