I know, all your favorite TV shows are back this week, but there's a gaping hole in the lineup that still won't be back for another couple more weeks: The CW's Riverdale. That's right: Archie, Betty, Veronica, Jughead, and all your favorite friends from the comics won't be back on your television screens until January 22 – but that doesn't mean we don't have a trailer and preview images for "Chapter Sixty-Seven: Varsity Blues".
Get hype – some possible MAJOR SPOILERS if you're not caught up on the season yet!
"Riverdale" season 4, episode 10 "Chapter Sixty-Seven: Varsity Blues": SPIRIT WEEK — As Riverdale High prepares for the championship football game against Stonewall Prep, Betty (Lili Reinhart) gets to work on a story about the rivalry between the schools. Archie (KJ Apa) is conflicted when Mary (guest star Molly Ringwald) tells him about Uncle Frank's (guest star Ryan Robbins) troubled past. Cheryl (Madelaine Petsch) goes head to head with Ms. Appleyard (guest star Emily Tennant), the school's new cheerleading coach, and Veronica (Camila Mendes) hits a road block with her latest Luna Rum recipe. Finally, Jughead (Cole Sprouse) is forced to pick a side after the perks of attending Stonewall Prep begin to interfere with his personal life. Mark Consuelos, Casey Cott, Charles Melton and Vanessa Morgan also star. Roxanne Benjamin directed the episode written by Aaron Allen.
So, apparently Cheryl is going crazy (ugh – I thought we were done with that storyline before the break), Archie is getting into fist fights (what else is new), and the drama at Stonewall prep continues.
Oh, and Veronica is staging her own version of To Catch a Predator?!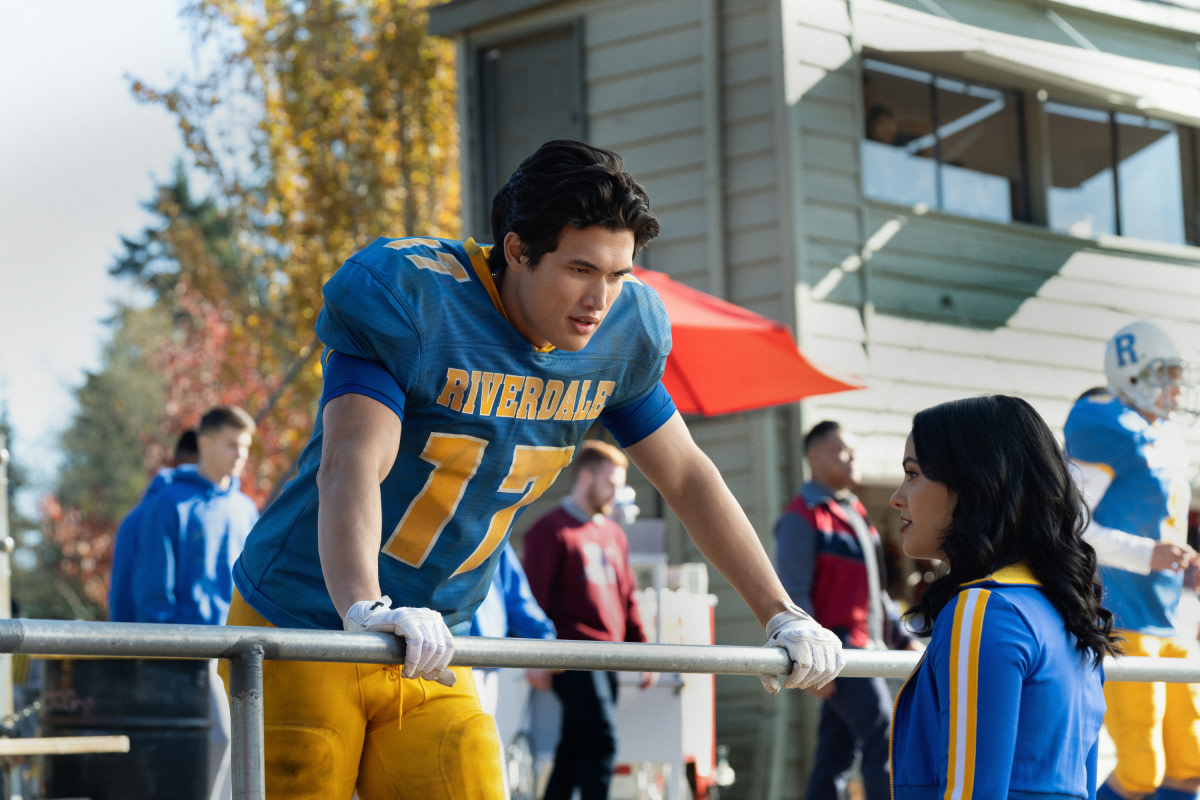 Not to mention a fun and festive pep rally that sees Betty and Jughead being totes adorable. Like, for real – I know Betty is a little insane, and they're probably amping up the cute so they can sink the knife deeper in regards to the dead Jughead storyline, but I so don't care – just keep the cute coming!
As far as Veronica and Cheryl and Archie – they all seem to be carrying on as they were. Hopefully that means we'll get some solid Jughead-focused episodes coming up!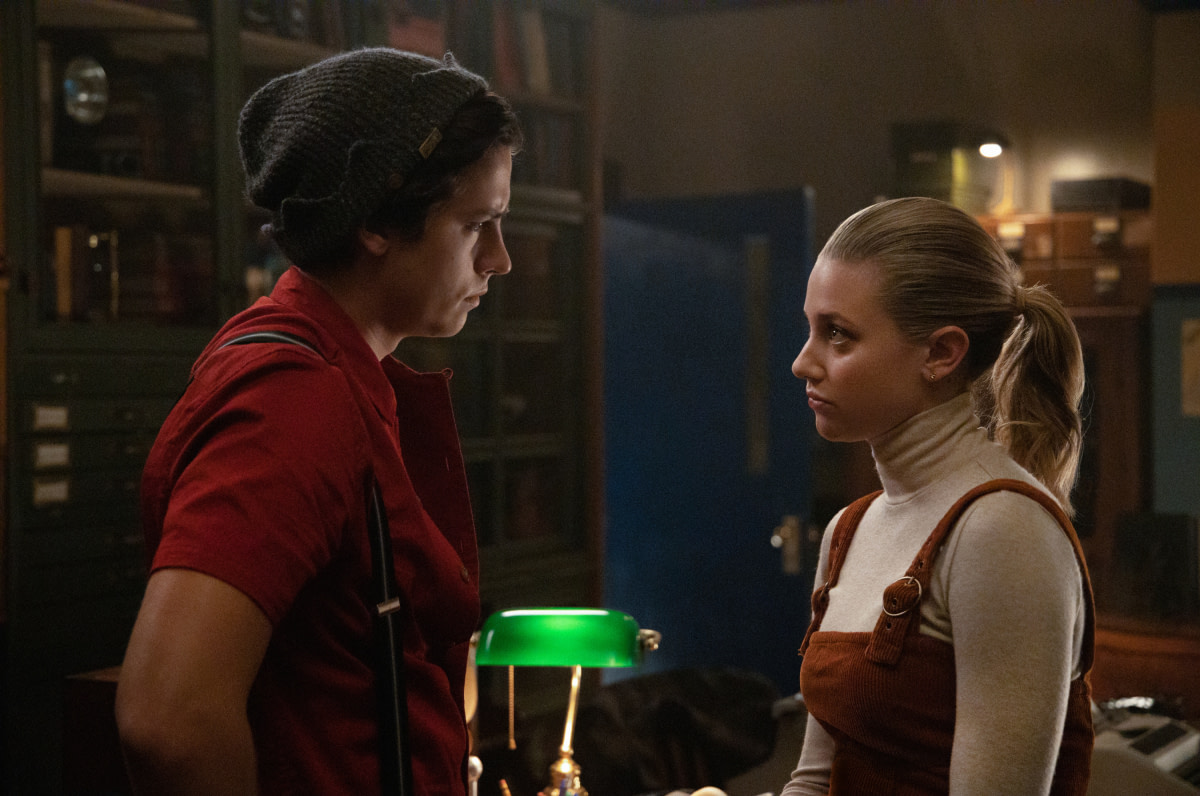 Of course, this is all leading up to the murder of Jughead that we've been teased with since the start of the season. Come on already, CW! I am dying to see exactly how it all plays out – especially since the last episode ("Tangerine") filled in a very important variable in the equation of Jughead's murder.
But the real question now is: will Jughead stay dead? My money is on "no" because, let's face it – it's based on a comic book, and in comics, nobody really stays dead (well, except for Batman's parents and Uncle Ben). But even then, they've been brought back sometimes!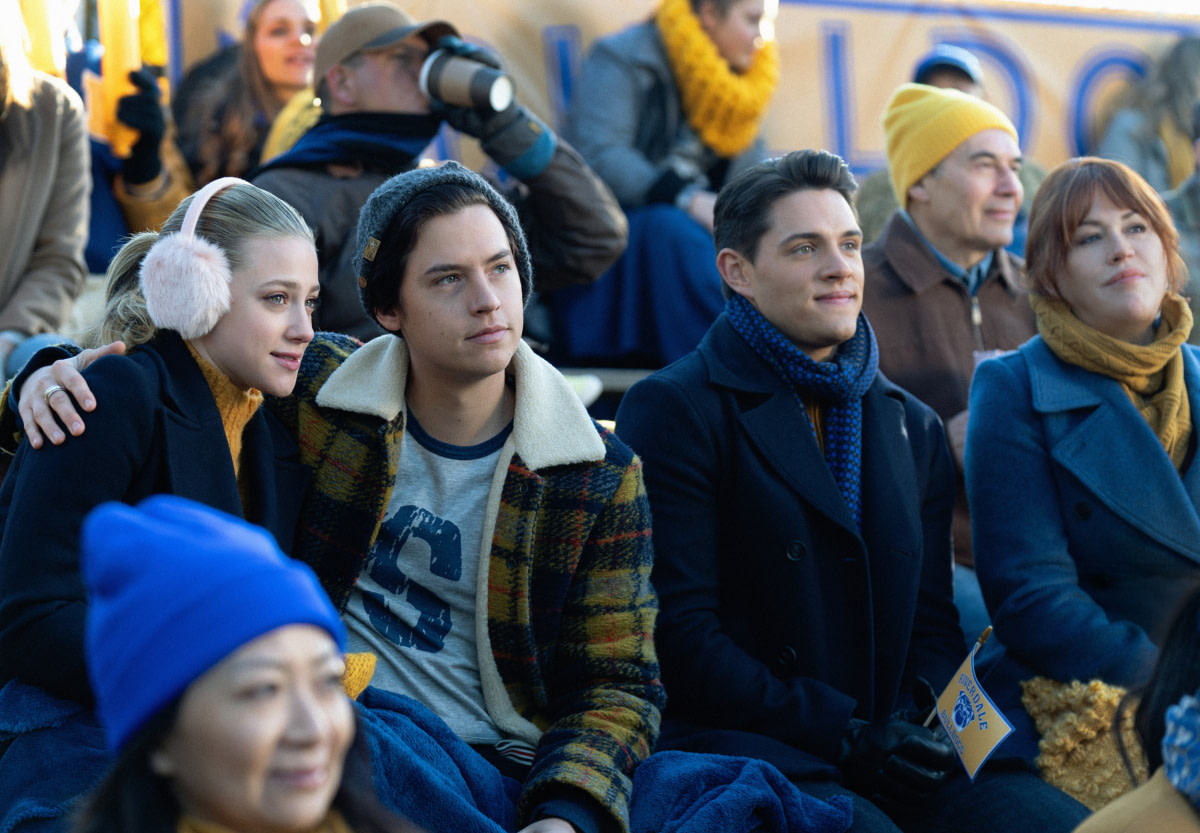 My point is, there's no way that they can kill off Jughead – absolutely not. And Archie comics did have a whole zombie storyline…and the Walking Dead is pretty popular. So…why not zombies? Sabrina exists in the same universe, and Greendale isn't that far away! I'm sure she could come up with some kind of a fix for the zombie outbreak in Riverdale and give us alive Jughead back!
Okay – so we'll just have to wait and see. Ugh, I can't wait for Riverdale's return! Is it the 22 yet?