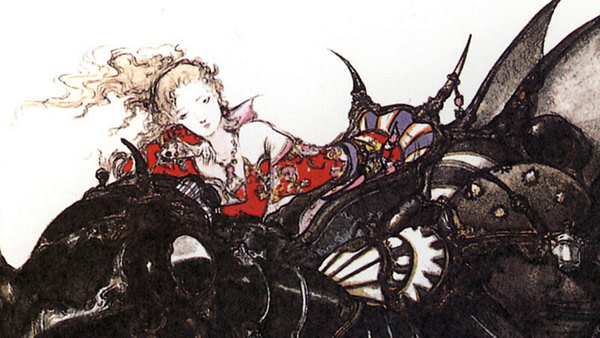 Vogue Italia is trying something new for its line of 2020 covers, and that means ditching traditional photography for the first time in the magazine's history.
As such, there are seven different covers for the magazine's lineup, all donated by established artists. One just happens to include the legendary Final Fantasy artist Yoshitaka Amano, who provided a gorgeous cover.
The Amano portrait isn't abstract, nor is it a Final Fantasy character. It's Lindsey Wixson clad in Gucci, done up in Amano's famous style. And it's this humble writer's opinion that it looks far better than anything else Vogue Italia could have come up with.
"All of the covers, as well as the features of our January issue, have been drawn by artists, ranging from well-known art icons and emerging talents to comic book legends, who have created without travelling, shipping entire wardrobes of clothes or polluting in any way. The challenge was to prove it is possible to show clothes without photographing them. This is a first, Vogue Italia has never had an illustrated cover: and as far as I know no issue of Vogue Italia in which photography is not the primary visual medium has ever been printed," the Instagram post caption read.
"Thanks to this idea, and to these artists' process, the money saved in the production of this issue will go towards financing a project that really deserves it: the restoration of @FondazioneQueriniStampalia in Venice, severely damaged by the recent floods."
Maybe this is what Amano should start doing on the regular. What do you think?