Super-mega-crossover events that rock comic book universes to their foundations and leave nothing ever the same again, creating and remaking and destroying alternate timelines in epic adventures adorned with fancy variant covers, is usually the province of superhero comic book publishers like Marvel and DC. But it's Archie Comics which is screwing with the timeline in Archie: The Married Life 10 Years Later #5, the penultimate issue of this comic that looks at the Archie Universe ten years after Archie married both Betty and Veronica (in separate timelines, of course — polygamist Archie is a completely separate comic).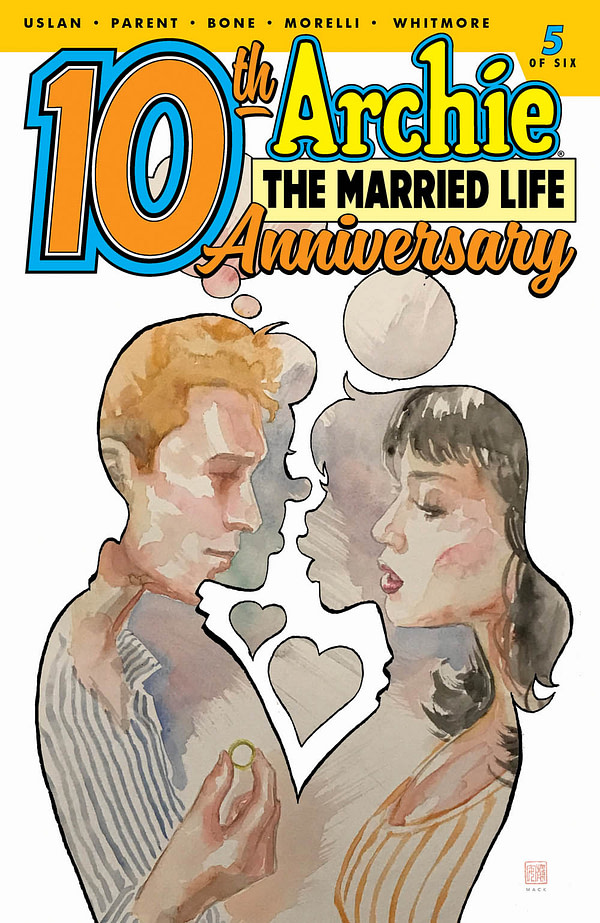 In the world where Archie and Veronic got married, the villainous Dilton Doiley has gained the power to traverse universes, and he claims to be attempting to restore balance… by ruining everyone's lives?!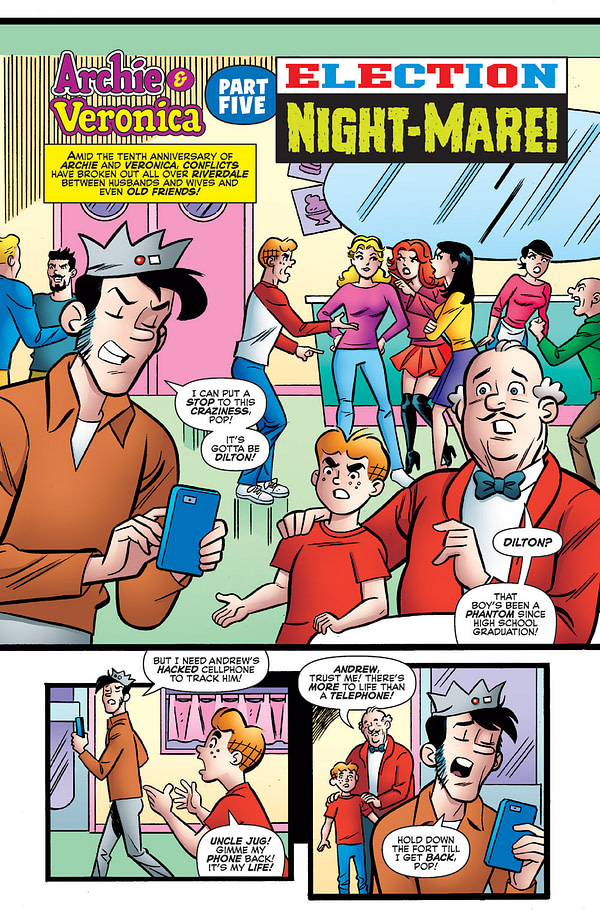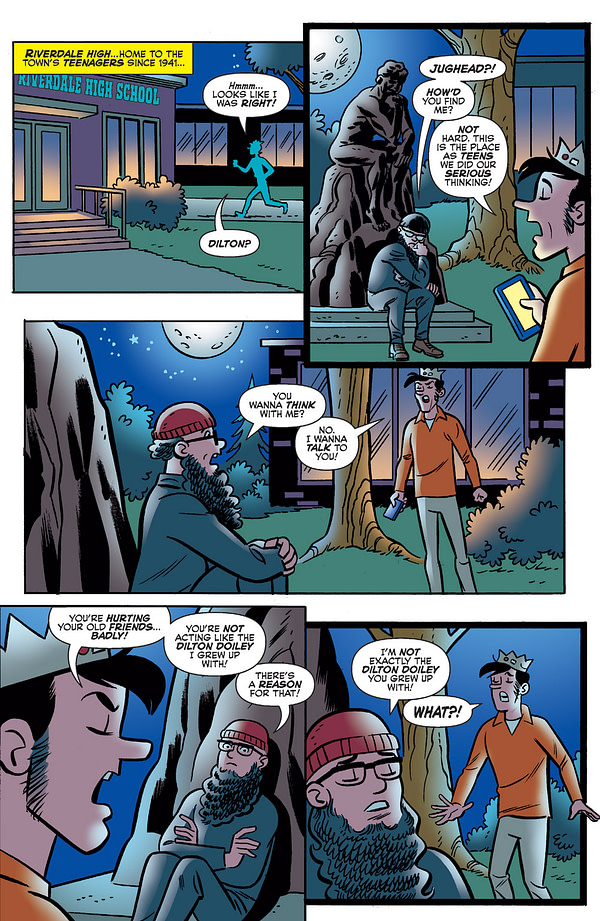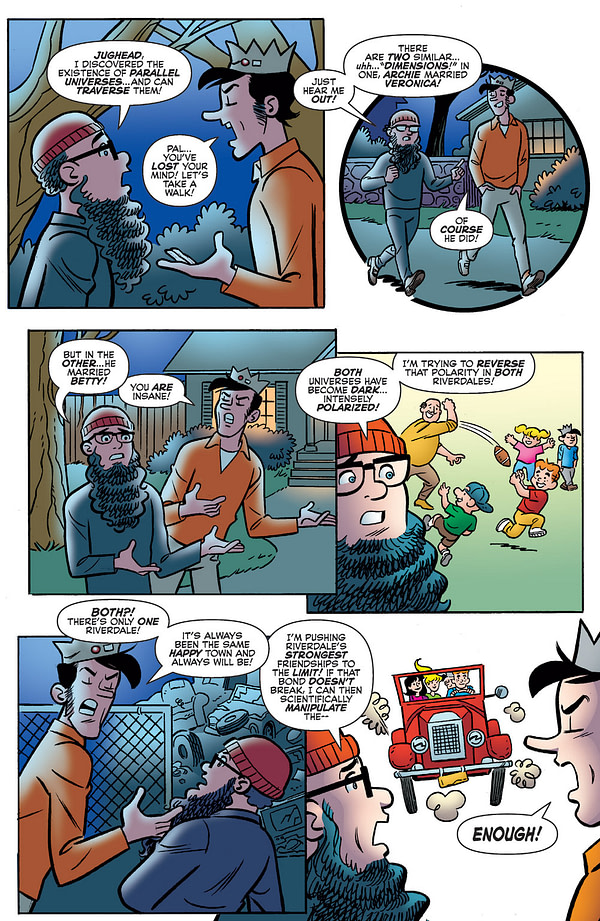 But in the world where Archie and Betty were married, Archie turns down an offer that would put his own dreams ahead of his wife's… but will he lose his own identity by making Betty's dreams his own?!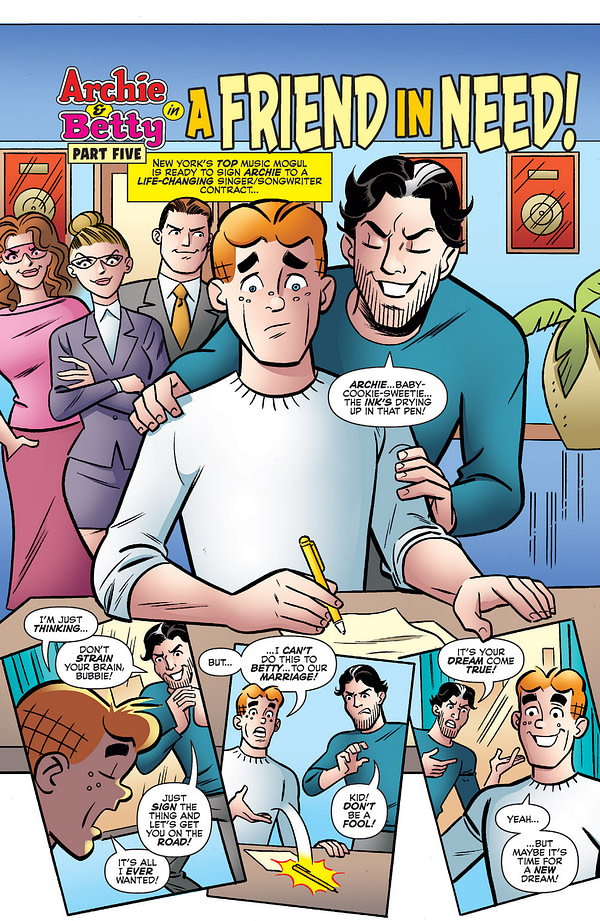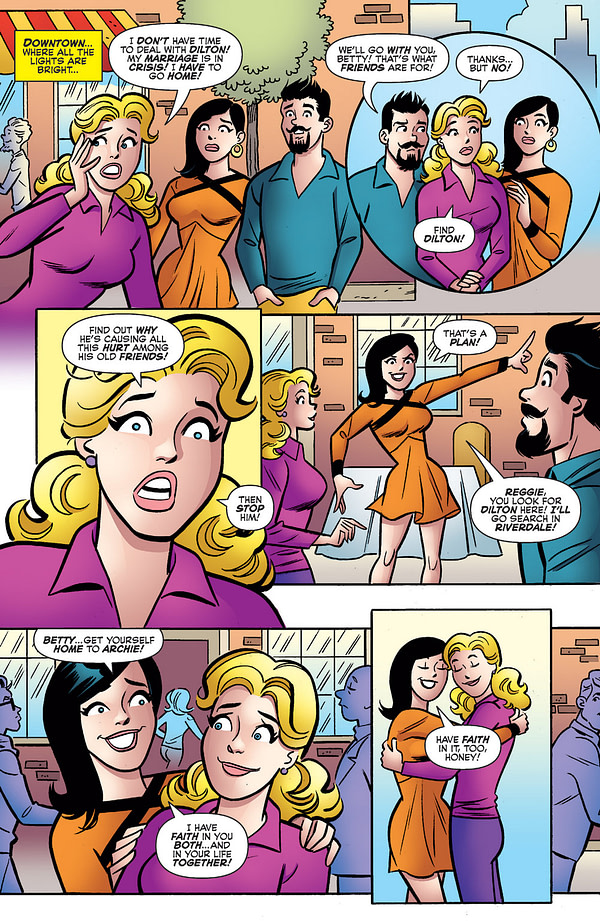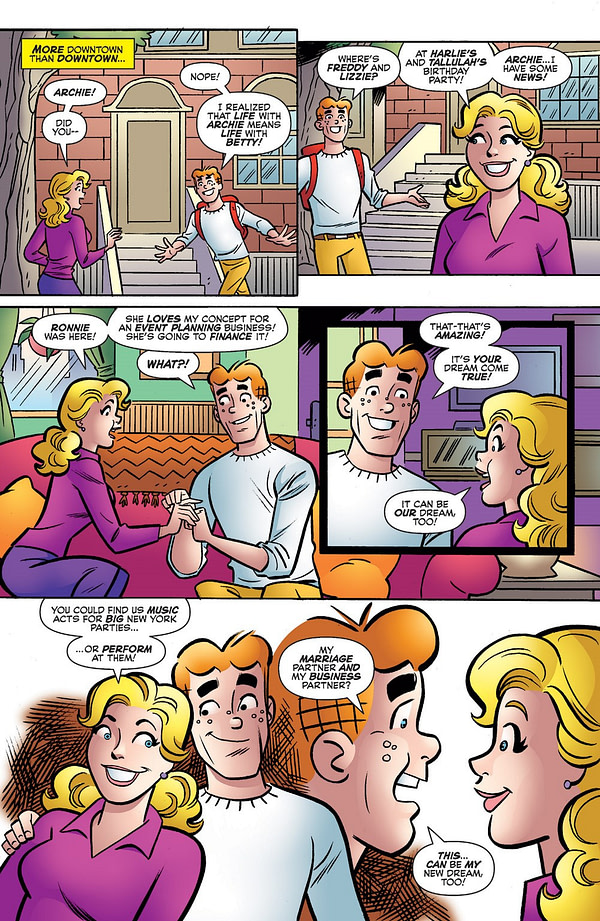 The Archie Universe will never be the same again after Archie: The Married Life 10 Years Later #5 hits stores on January 1st.
ARCHIE MARRIED LIFE 10 YEARS LATER #5 CVR A PARENT
NOV191487
(W) Michael Uslan (A/CA) Dan Parent
Tensions are on the rise all over both versions of Riverdale and there's only one person who can restore everything to order-Dilton Doiley! It's up to him to right all the wrongs that have happened to his friends-if they'll let him. But in Riverdale, when things are tough, there's only one true way to handle any problem-over a malt at the Chocklit Shoppe!
In Shops: Jan 01, 2020
SRP: $3.99

ARCHIE MARRIED LIFE 10 YEARS LATER #5 CVR B MACK
NOV191488
(W) Michael Uslan (A) Dan Parent (CA) David Mack
Tensions are on the rise all over both versions of Riverdale and there's only one person who can restore everything to order-Dilton Doiley! It's up to him to right all the wrongs that have happened to his friends-if they'll let him. But in Riverdale, when things are tough, there's only one true way to handle any problem-over a malt at the Chocklit Shoppe!
In Shops: Jan 01, 2020
SRP: $3.99