Of all the places you'd think we might not see Hong Kong protests, Los Santos in Grand Theft Auto V might be up there a bit. After the release of the most recent update, Diamond Casino Heist, clashes began to happen in the game between players from Hong Kong and those from mainland China. The online protests have been organized through LIHKG, a Reddit-like website based in Hong Kong. On the forum, players figured out they could dress up as protestors, much like how they have been appearing in real life on the streets of their region.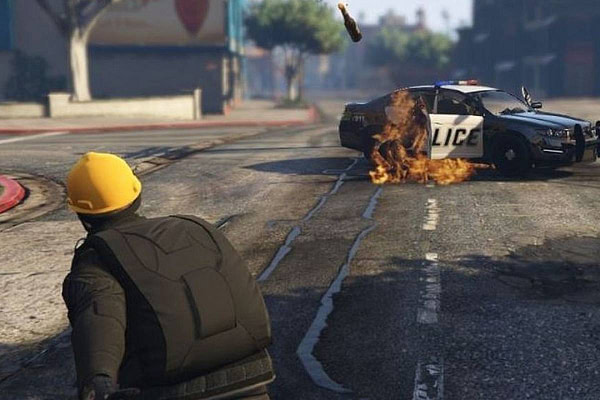 But those living in mainland China decided to respond like you would expect Grand Theft Auto V players would do. They started dressing up their characters as riot police, chasing the protestors down with police cars and water cannons. So what do you do when you're being attacked by players dressed like cops? They've been fighting back by using every explosive available to them to attack the cars and police players. The fighting has even boiled over into areas like Weibo, where they documented a "major clash" within the game, which the mainland China players won. Mainly because they outnumbered them 5-1.
While all this is happening, also keep in mind… GTAV and GTA Online, not approved by the Chinese government as a game you can play, due to sexual content and violence. So every single player doing this is technically breaking the law as it happens.