Annabelle has returned from the great beyond to haunt in your collection one more time. This time she comes alive with Mezco Toyz and their newest Mezco Designer Series figure. She does come with a set of interchangeable legs so she can be switched between sitting and standing positions. This is designed after the appearance in her newest film Annabelle Comes Home. She is shown wearing her iconic white dress with the red ribbon around her waist. Speaker stands roughly 6 inches tall and has about seven points articulation. She does, and a special collector from the window box so collectors don't have to opener if they want to score their own. Annabelle is a great character to build a collectible after, the paint scheme and design really gives a old and eeire aspect to her that fans will love. Mezco Toyz makes some great products and this figure looks like it will easily please her fans and any horror collector.
The Mezco Designer Series Annabelle figure will be priced at $34. She is expected to ship between June to August 2020 and prayers for her are already live and you can find them located here. Don't forget to check out some of the other amazing products coming soon from Mezco Toyz. 
I let her out.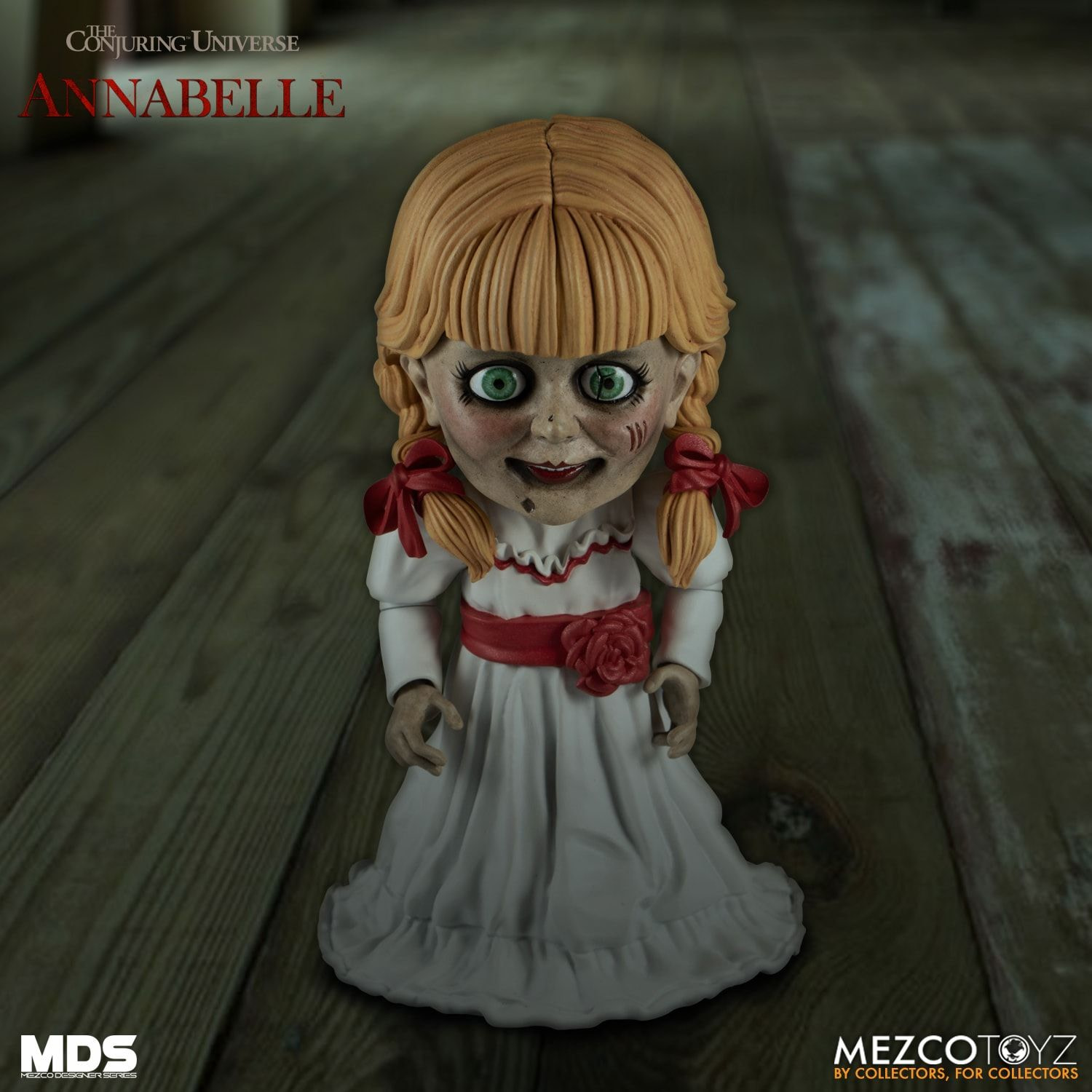 MEZCO DESIGNER SERIES Annabelle
PRODUCT DESCRIPTION
An evil spirit has been unleashed on the Mezco Designer Series…and her name is Annabelle.
The MDS Annabelle is a super-D take on the haunted doll. She comes complete with interchangeable legs so she can switch between standing and sitting positions.
Designed after her appearance in "Annabelle Comes Home", Annabelle wears her signature white dress with red ribbon around her waist.
Annabelle stands 6" tall and features 7 points of articulation. She comes packaged in a sacred and collector-friendly window box, perfect for containing the evil within.*
*Containment of evil not guaranteed.