Superman stands for truth, justice and the American way. Sideshow Collectibles really captures that with their new Superman bust. The Man of Steel is definitely an icon inside DC Comics and every time you see a collectible it just shows how iconic this character is. Sideshow Collectibles has announced a new Superman bust that is here to save the day. The bust stands at roughly 10 1/2 inches tall with Superman posing with his hand on his hip. The lower part of the Superman bust is a Fortress of Solitude base which I think is pretty awesome. Superman definitely has a chiseled in statue quality to build. The colors with the red blue and yellow really pull on the attention this time. His symbol of hub definitely pulls attention to and this is easily a great superman collectible. Busts are slightly weird because they're not full-body portraits but there is a collectible out they are for anyone. So superman fans can add this amazing Superman bust to their own fortress of solitude
The Superman Bust from Sideshow Collectibles will be priced at $250. He is set to release between October 2020 and December 2020 so you have some time to save up for him. Payment plans are available at Sideshow Collectibles so feel free to use that if needed. Pre-orders for him are already live and you could find them located here. Don't forget to check out some of the other amazing DC statues available through Sideshow Collectibles.
It's a bird, it's a plane, it's a Superman Bust.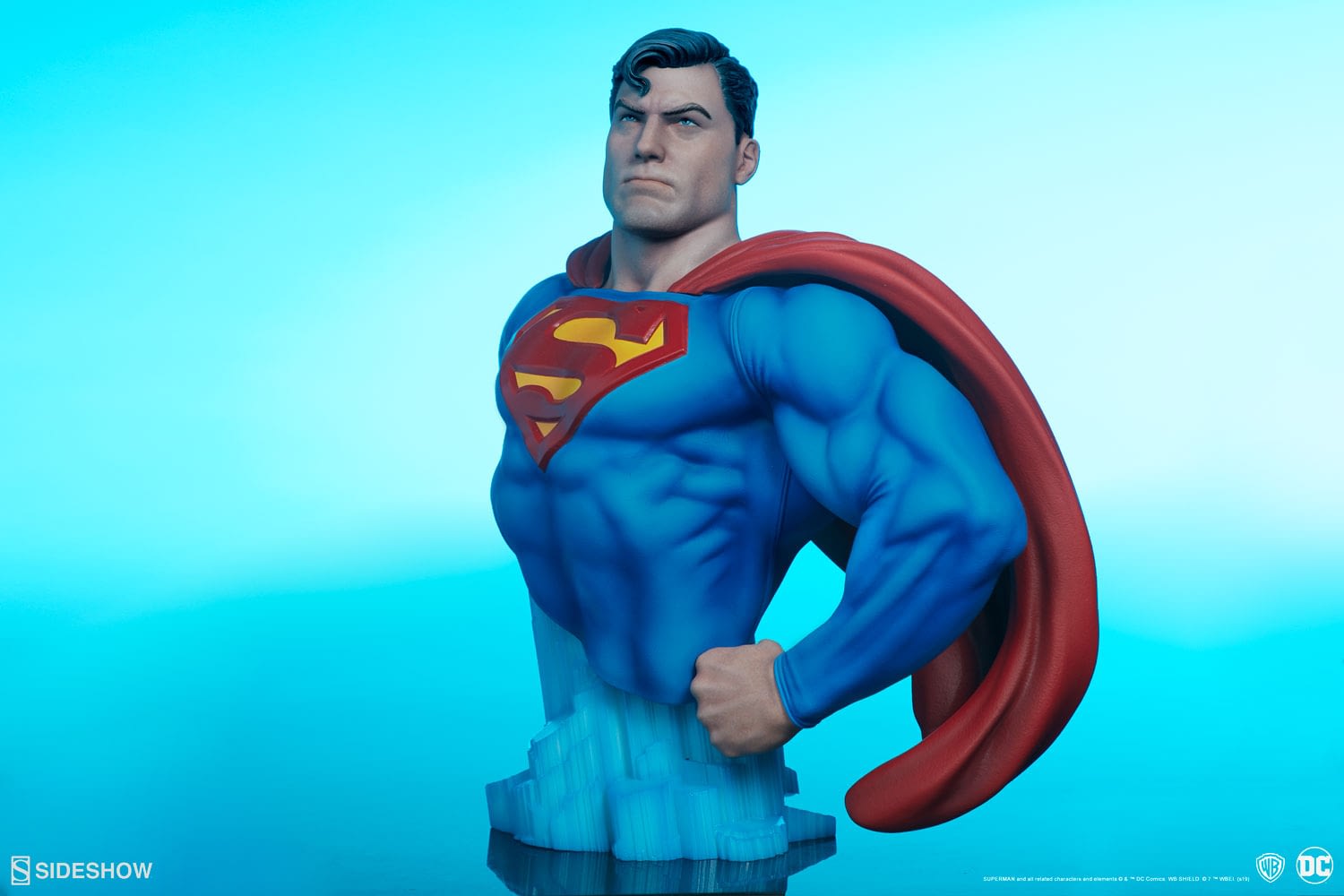 Superman™ Bust by Sideshow Collectibles
ABOUT THIS BUST
"I'm here to stand up for people when they can't stand up for themselves."
Sideshow presents the Superman Bust, bringing hope to your league of DC Comics collectibles.
The polyresin Superman Bust measures 10.5" tall as the mighty Man of Steel poses valiantly with a hand to his hip above a Fortress of Solitude base. Kal-El's chiseled physique is captured from the waist up atop the blue crystalline structures of his heroic headquarters. The symbol of the House of El stands out in bold red and yellow against his blue suit while his red cape curls down over his shoulder, sculpted with dramatic movement. Superman's portrait, complete with his signature kiss curl, features a determined skyward gaze as the Man of Tomorrow fights for a brighter today.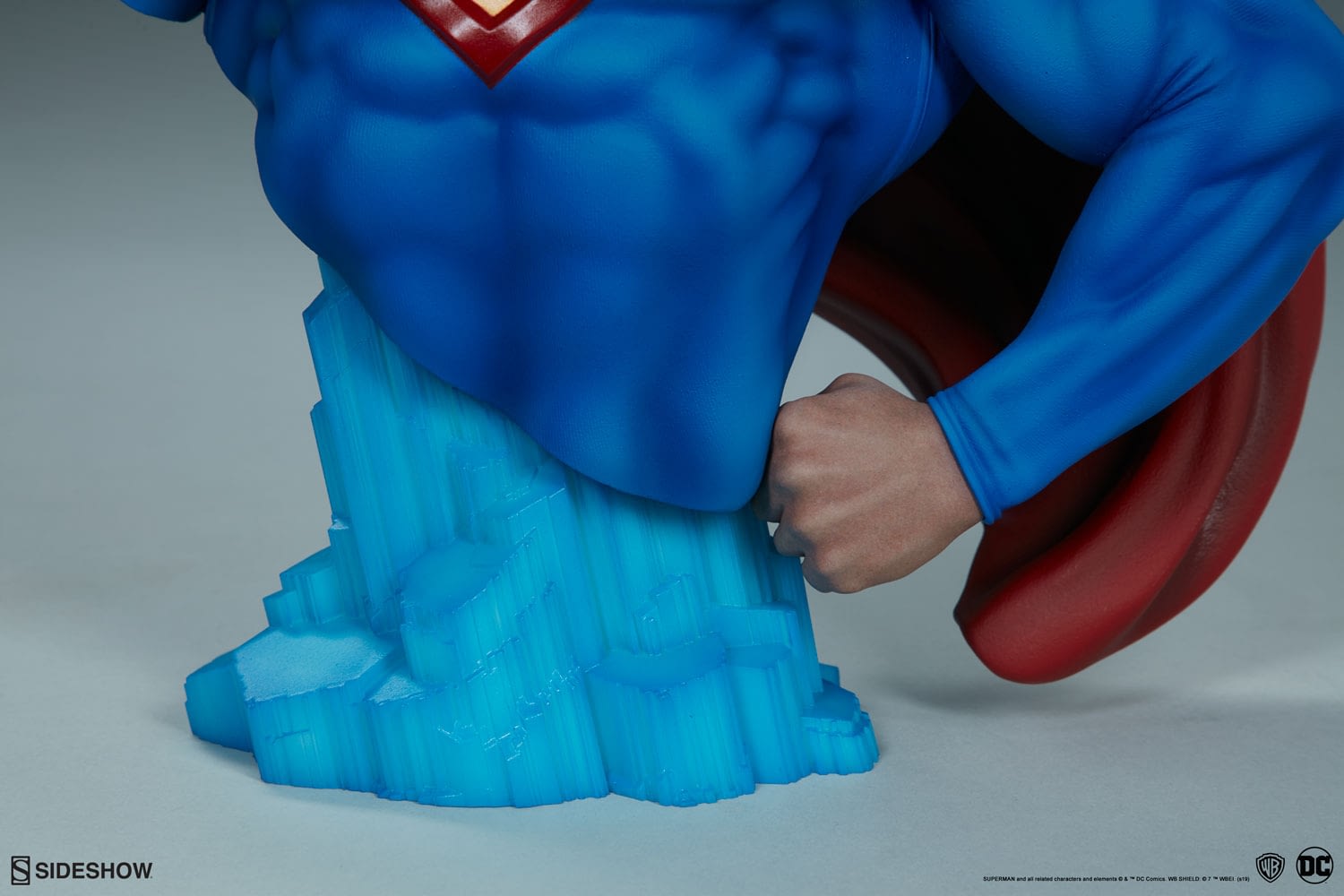 Add another artifact to your fortress and bring home the Superman Bust today!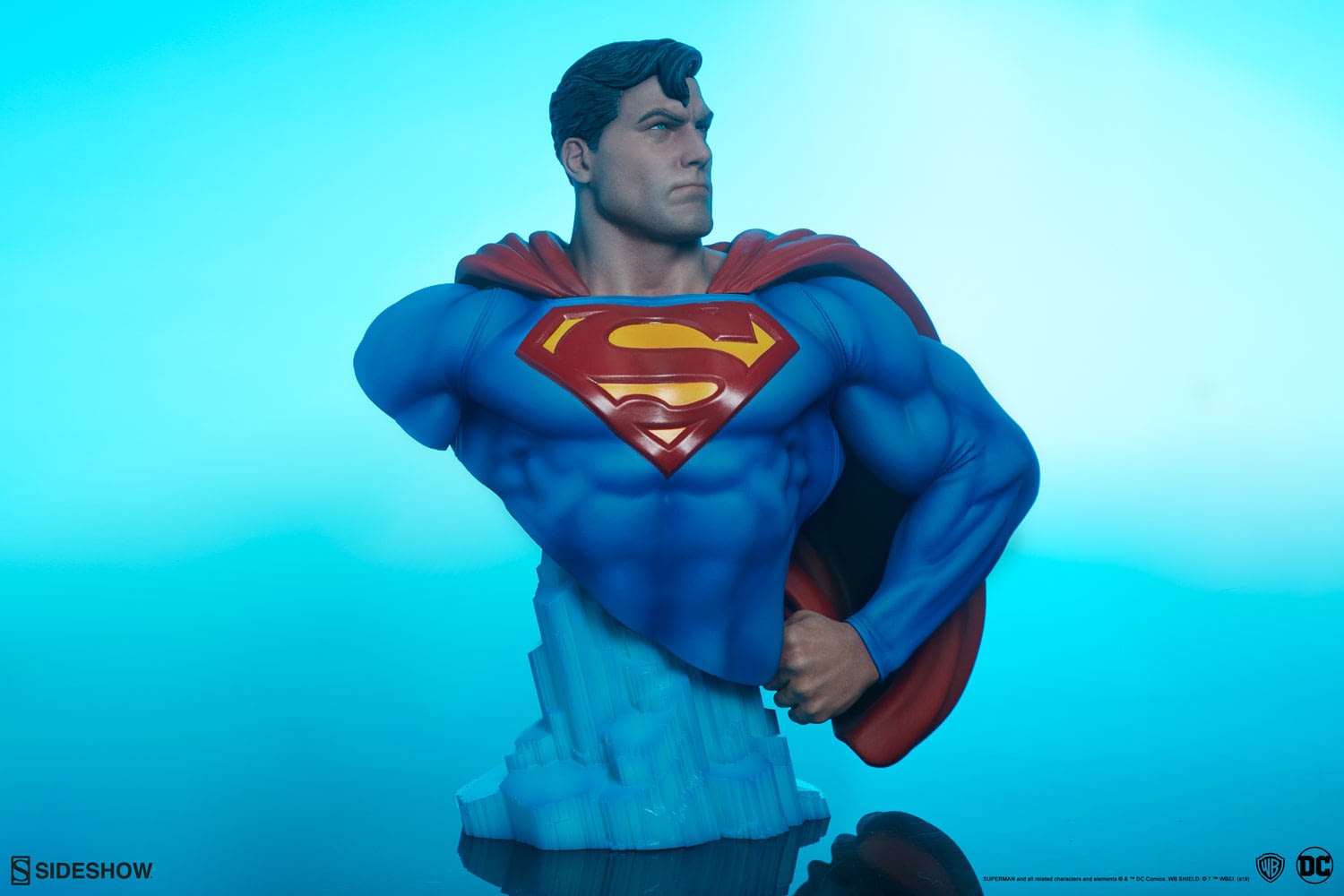 Enjoyed this article? Share it!