Welcome to Thank FOC It's Friday, a semi-weekly mailing list, similar to The Daily LITG, but (mostly) every Friday and planned to coincide and cover the demands of Final Order Cut Off. The date when retailers have a last chance to amend their advance orders for comic books without penalty. A final chance for publishers to promote books while orders can still be added. And a time for credits to be amends, new covers to be revealed and a final push given. This is an attempt to sift through them all and find the most relevant items.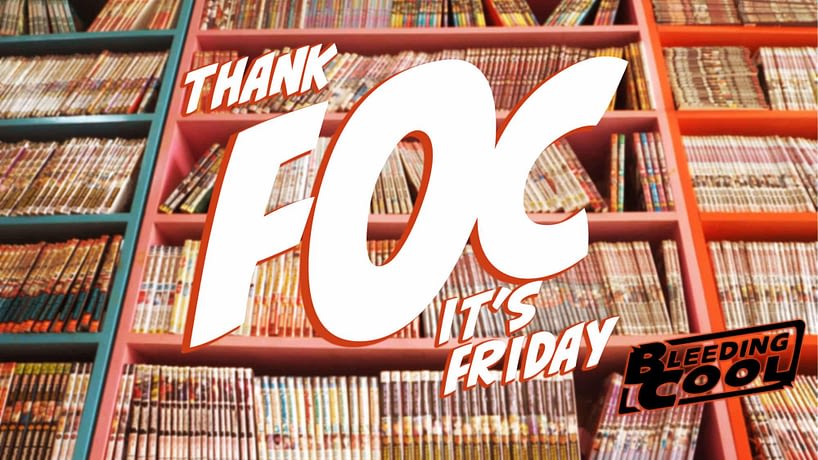 And now it seems that Diamond Comic Distributors has decided to join in. Well, imitation is the greatest form of flattery. You can sign up here or with the form at the bottom.
So what's FOC'ing today?
Dark Horse is launching Jeff Lemire and Tonci Zonjic's Black Hammer spinoff Skulldigger & Skeleton Boy #1, with an FOC cover for any retailer that orders 10 or more standard copies.
Tales From Harrow County: Death's Choir launching, and returnable to stores who order 10 copies or more.
DC's Massive Week is getting FOC'ed with Tom King's final Batman #85, Batman/Superman #5 arc finale, the final issue of Doomsday Clock #12, Shazam #9, (honest), the launch of Suicide Squad #1, the first new Superman Giant #1, the reveal of The Other in Teen Titans #37, the beginning of Hell Arisen, and Wonder Woman #83 leading into #750. So no pressure.
Hill House Comics is launching The Low Low Woods #1, returnable for hoe who match orders with The Dreaming #4 (which should be easy).
IDW is launching Kill Lock #1 by Livio Ramondelli, and I Can Sell You A Body #1 by Ryan Ferrier and George Kambada, Wellington #1 by Aaron Mahnke, Delilah Dawson and Piotr Kowalski, Read Only Memories by Sina Grace and Stefano Simeone all returnable with a twenty cent-per-copy fee.
And IDW s finally launching Narcos, also returnable, with 1:10 and 1:25 variant cover.
Marvel Comics are pushing Thor #1 and Star Wars #1, not part of the original order form, so they would really like you to remember that, and have party launches to boot.
They are also launching Hawkeye Freefall, Doctor Strange: Surgeon Supreme and Tarot for the week just after Christmas, and need to get in early.
Firefly #12 has an FOC cover from Ethan Young
Paul Levitz and MJ Kin are launching The Visitor #1 from Valiant,
How are Folklords #1 and Heartbeat #1 looking from Boom? #2 is up for FOC but is fully returnable for registered retailers.
And Mighty Morphin Power Rangers #46 has another FOC story cover from Dan Mora to help bump numbers.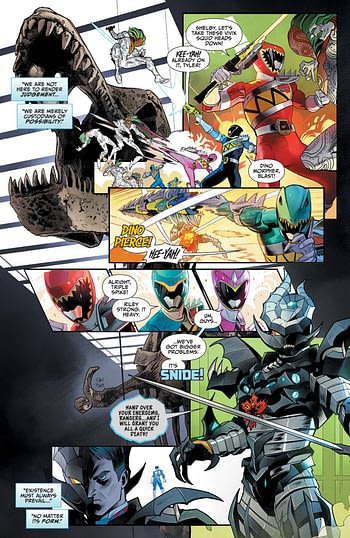 What's on your FOC?
Sign up below and we'll see what Thank FOC It's Friday brings next week… on time possibly.
Enjoyed this article? Share it!