Today sees two Dawn Of X titles, Excalibur #2 and Marauders #2. If you need to know which order they come, Excalibur is definitely set before Marauders. Because in Excalibur, Kate Pryde arrives with the team to Scotland for the lighthouse, existing in all multi-dimensions (unless it gets destroyed) in a bit of a schooner.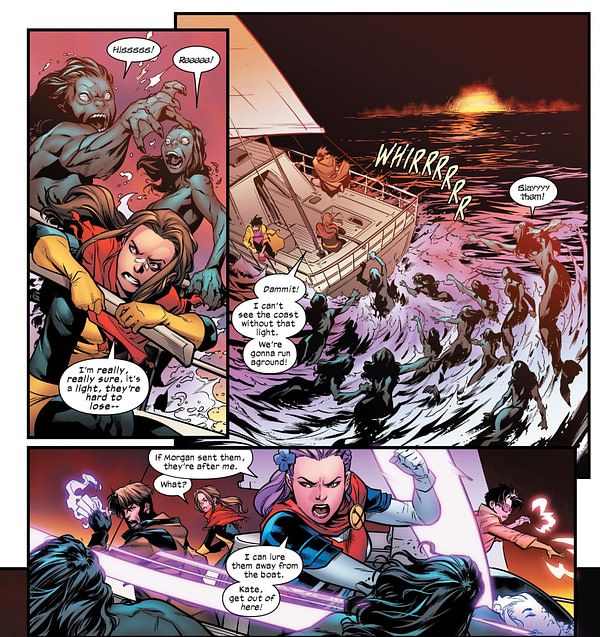 Which is a little susceptible to attacks by magical mermaids summoned by Morgan Le Fey to assault them. If the comic had taken place after Marauders #2, it might have been a different story. As Kate and the team deal with news from Krakoa.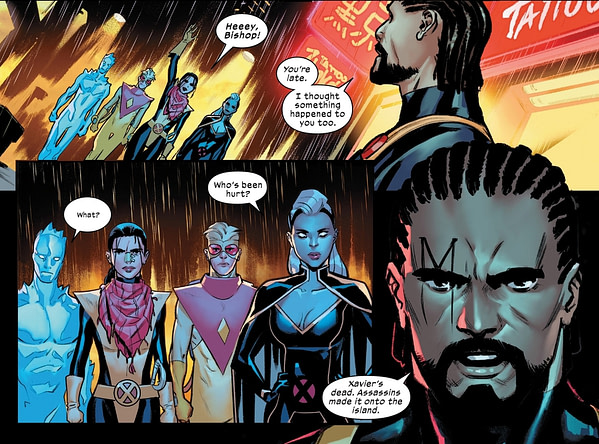 And a few questions we'd been asking…

And get a new home, moored up on the side of the Thames, in the vicinity of MCM London Comic Con.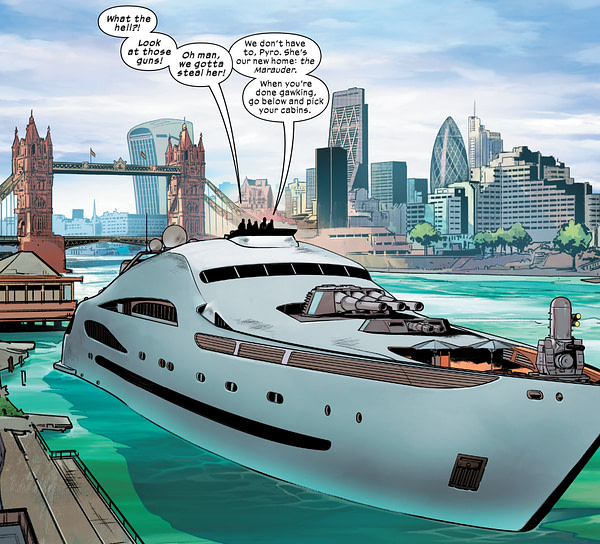 Nice home. While Excalibur, discovering that the lighthouse has been destroyed (again) by magical forces have to, well, grow their own…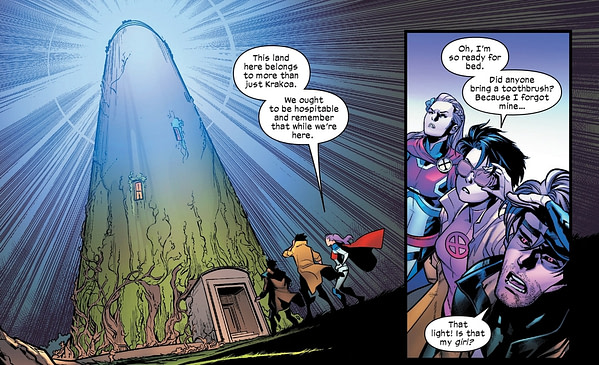 Everyone gets a new home… if only the Marauders' home could have come along a little sooner.
MARAUDERS #2 DX
(W) Gerry Duggan (A) Matteo Lolli (CA) Russell Dauterman
The Hellfire Trading Company has control of Mutant trade on the seas… but that doesn't mean its Inner Circle is done stabbing one another in the back. As Captain Pryde and her Marauders sail on, the real cutthroats are back home…
Rated T+In Shops: Nov 20, 2019
SRP: $3.99

EXCALIBUR #2 DX
(W) Tini Howard (A) Marcus To (CA) Mahmud Asrar
Betsy Braddock is Captain Britain, but a citizen of Krakoa. With Rogue's condition a mystery, the team heads to the one place that has always been the seat of Excalibur's power – the Lighthouse.
Rated T+In Shops: Nov 20, 2019
SRP: $3.99