Professor Snape is a mysterious character in the Wizarding World of Harry Potter. You assume he's a bad guy from the beginning but the more you get another character you realize he's just a giant softy. He's full of love and hate and he shows the only way he knows how. Bring home a new Professor Snape statue coming soon from Enesco. The statue showcases Professor Snape posed with his cloak and potions at the ready. This potions teacher will not take any slacking or goofing around as he means business. The detail in his character is quite nice and it would look perfect in any Harry Potter fan's house. I hope we can see more statues like this coming out of the Wizarding World of Harry Potter. We have already seen Headmaster Dumbledore and Professor McGonagall make their appearance. I wonder if we can see some other characters like Hagrid, and some of the other amazing teachers out there that don't get recognized. 5 million points to Slytherin!
The Professor Snape Statue from the Wizarding World of Harry Potter by Enesco and distribute through Sideshow Collectibles will be priced at $85. He is set to ship out between March 2020 and May 2020. Pre-orders for him are already live and you can find them located here. Don't forget to check out the other Harry Potter teachers, Dumbledore and Professor McGonagall statues that are also available for pre-order today.
"The mind is a complex and many-layered thing, Potter… or at least, most minds are…"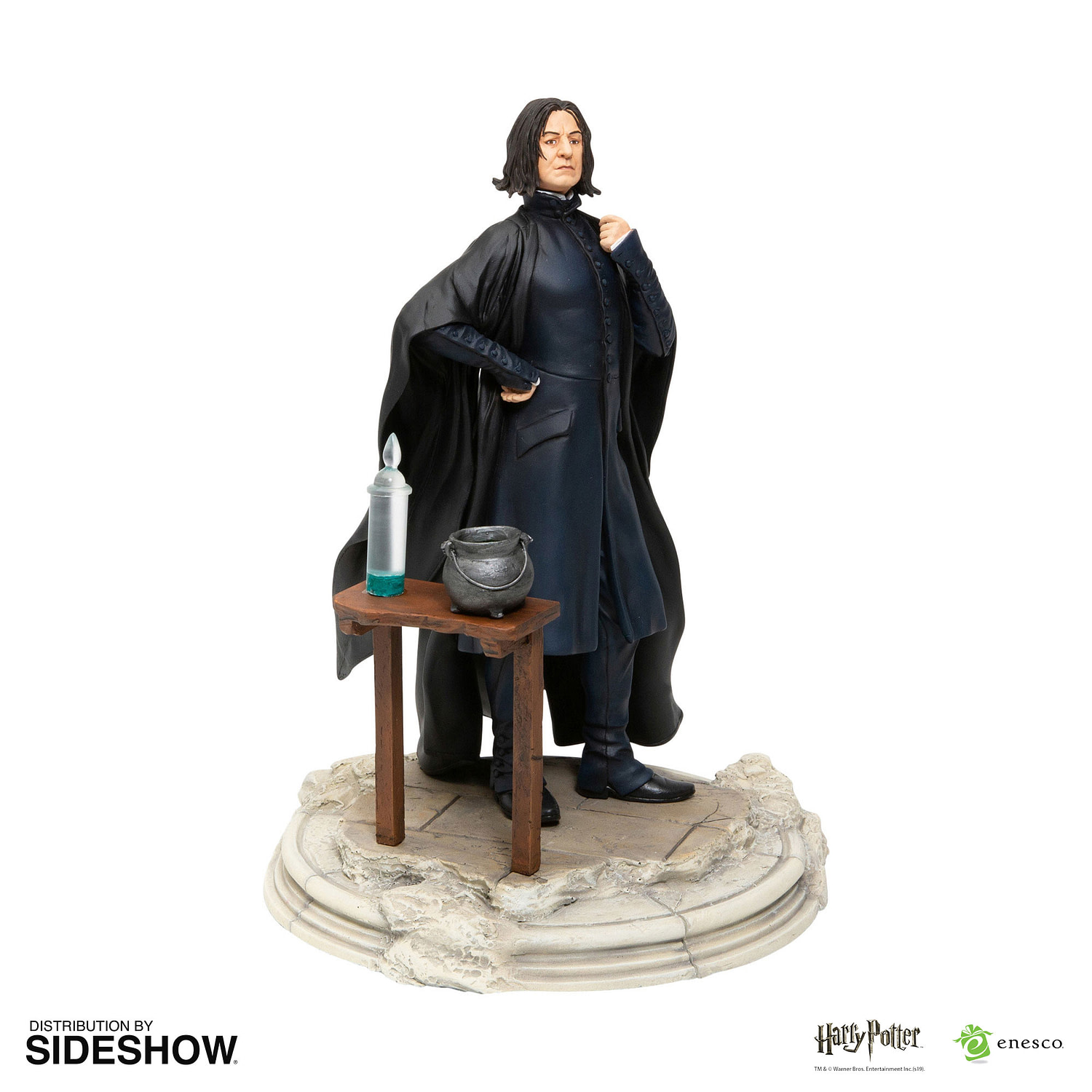 Professor Snape Figurine by Enesco, LLC from The Wizarding World of Harry Potter
ABOUT THIS FIGURINE
Sideshow and Enesco present the Snape Figurine! 
The Head of Slytherin House and the Potions Master at Hogwarts, Snape is a man of internal conflict; brilliant but cruel, brave but bullying. With a boiling cauldron at his feet, Snape is surely brewing up some wicked potion.
Add the Potions Master to your collection today!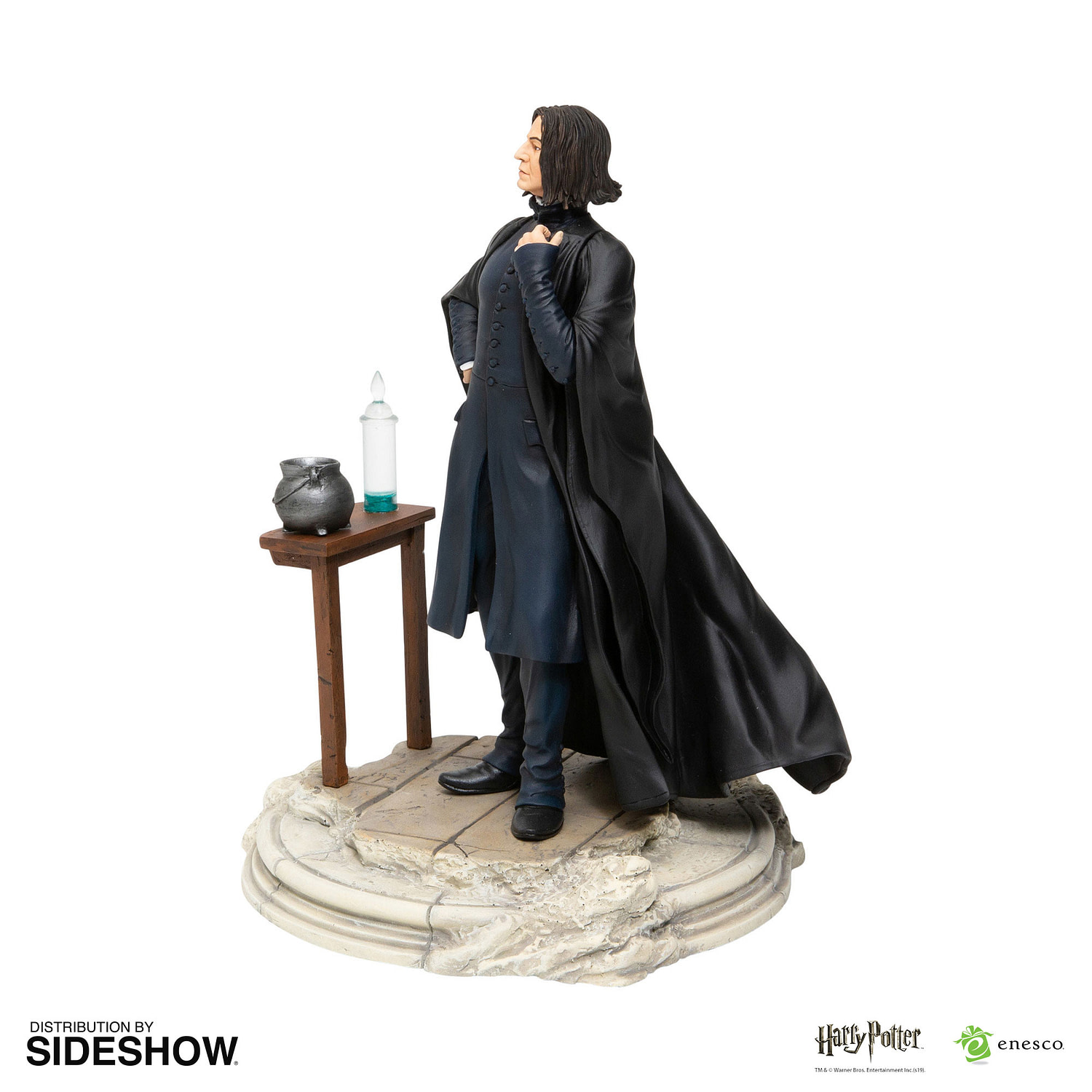 Brand – Harry Potter

Manufacturer – Enesco, LLC

Type – Figurine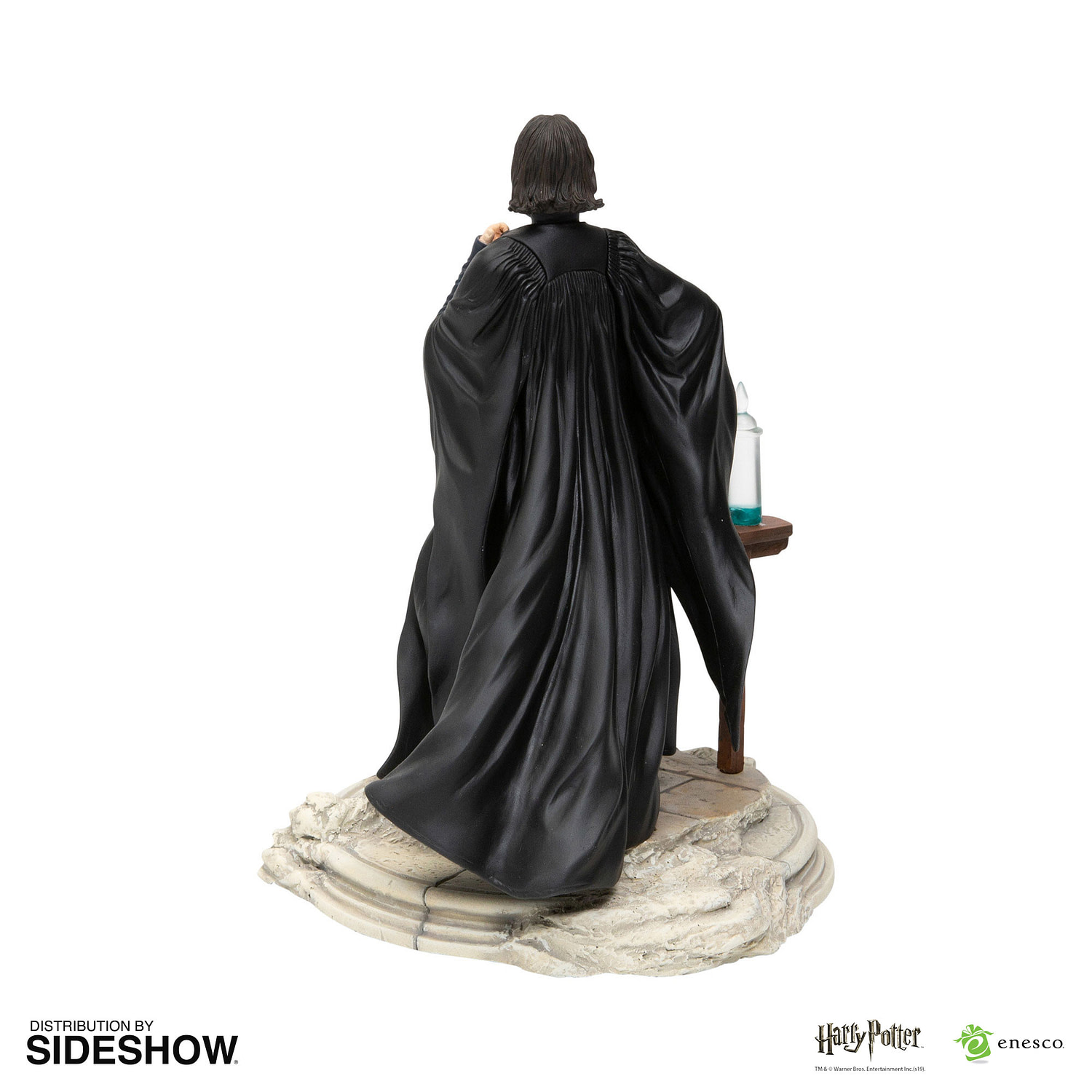 WHAT'S IN THE BOX?
The Snape Figurine features:
Powerful wizard Severus Snape
Stands approximately 9.625" tall
Gift Box