En Masse Entertainment just threw in a brand new update to TERA that not only adjusts a bunch of stuff but brought in a brand new event. The Celestial Experience event will give you the chance to acquire either a Fiery Celestial Dragon or a Jade Celestial Dragon. Not to mention chances to level up before they hit Exodor. The event will run until December 10th, which we have a few details about below. Best of luck to you getting everything from it in TERA before the event runs out.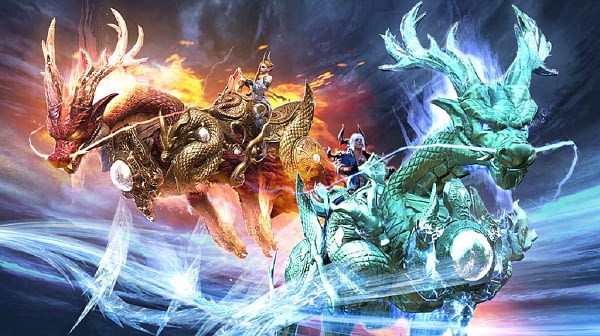 The Dragon Option

There's more to the scales than just leveling up, though! If you're already at level 68 and aren't worried about gaining access to the Exodor Archipelago, you can put those Celestial Scales to work by purchasing an amazing Celestial Dragon mount in one of two different varieties: the Jade Celestial Dragon or the Fiery Celestial Dragon.

Level 68: What Happens Next?

If you hit level 68 during the event, you will receive three Temporary Azart Equipment Tickets, which can be used to purchase temporary gear that'll help you get started on your adventures on Exodor. (Note that you can only receive these tokens once per class, per server.) Once you've reached Exodor, you can start earning more permanent gear. (Of course, you'll most likely want to complete the questline "The Two Banquets," to unlock your Apex skills prior to going to Exodor.)
Enjoyed this article? Share it!