Games Workshop's classic dungeon crawler, Warhammer Underworlds: Beastgrave, is getting a brand new group of gobbos in about a week, and they're fantastic. Which isn't surprising, since just about everything that has come out for Beastgrave has been amazing. Bask in the green glory of Rippa's Snarlfangs!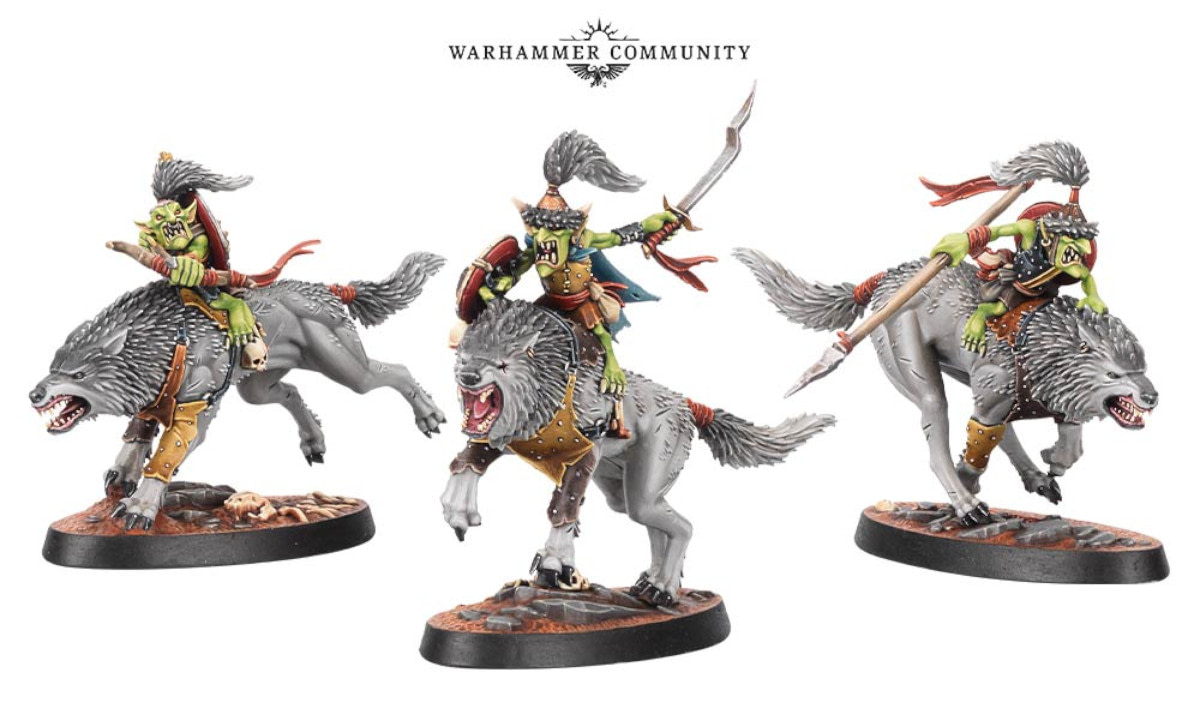 Rippa believes he's been sent a vision of a mighty choppa by Gorkamorka, and he'll stop at nothing in his hunt for this legendary weapon.

This new warband for Warhammer Underworlds: Beastgrave includes three push-fit models in coloured plastic,* while fighter cards let you keep track of them in-game. 32 warband-specific cards (including objectives, upgrades and ploys) will enable you to harness the unique tactics of Rippa's Snarlfangs. Meanwhile, 28 Universal cards give you new options for customising your deck, whichever Warhammer Underworlds warband you play.
There is also a brand new set with two war bands coming out soon for Warhammer Underworlds: Beastgrave, The Champions of Dreadfane: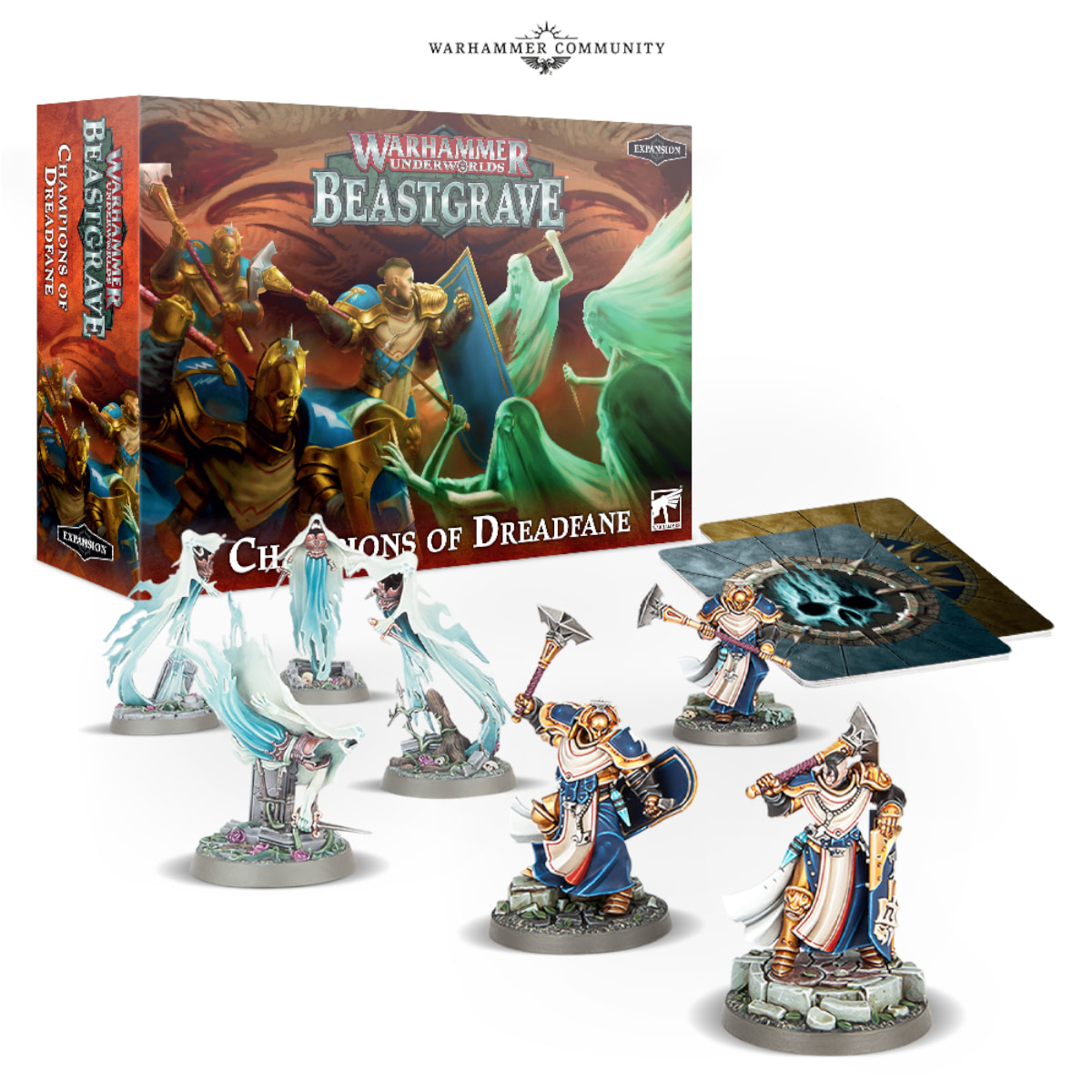 Champions of Dreadfane gives you the opportunity to add Lady Harrow's Mournflight and Ironsoul's Condemnors to your warband collections, both of which were previously only available in the Warhammer Underworlds: Dreadfane set.

As well as the 7 push-fit miniatures (3 Stormcast Eternals Sequitors and 4 Nighthaunt Myrmourn Banshees), the set also includes a total of 64 power and objective cards divided evenly between the two warbands, enabling you to replicate their defining play styles.
Both of these Warhammer Underworlds: Beastgrave sets are available for pre-order from your favorite game store starting this weekend, and knowing Games Workshop, they should be in stores right around November 22nd.