So, Justice League #35 is upon us, kicking off Hostile Takeover for DC's Year Of The Villain. But we have to first go back, back, back to the nineteen eighties… and a certain Hellboy creator who was hanging around at DC Comics for a while.
Gotham by Gaslight was a graphic novella by Brian Augustyn, Mike Mignola, and P. Craig Russell that revolutionised DC Comics back in 1989. The story revolves around a Victorian Age version of Bruce Wayne making his debut as Batman just as Jack the Ripper has arrived in Gotham City.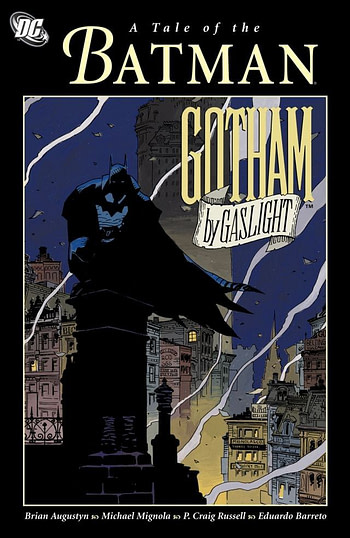 Although it was not initially labelled as such, Gotham by Gaslight is considered to be the first Elseworlds story in which DC Comics characters from alternate timelines or realities are featured in stories outside of the DC Universe canon and subsequent printings of Gotham by Gaslight have incorporated the Elseworlds logo. It spawned one sequel, Batman: Master of the Future, by Augustyn, with art by Eduardo Barreto. it was adapted into an animated film, and has occasionally been referenced in comic book crossovers.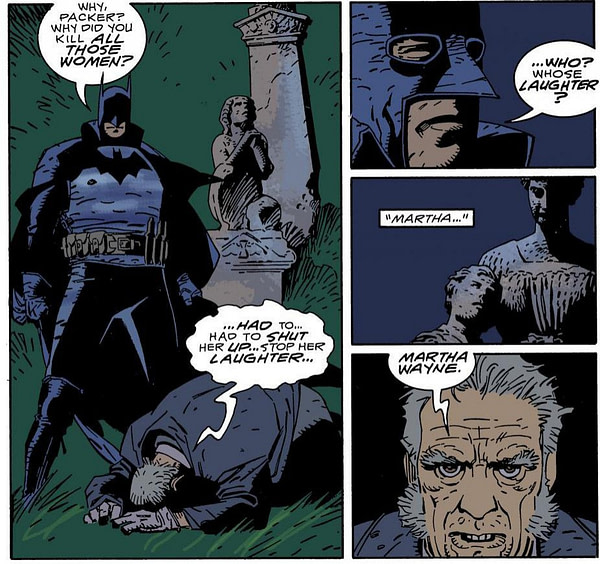 In 2006, in the wake of the Infinite Crisis, the Gotham by Gaslight world was identified as Earth-19, it became a central location in Countdown Presents: The Search for Ray Palmer: Gotham by Gaslight and a decade later, was briefly featured in the limited series Dark Nights: Metal. written by Scott Snyder.
Well, with Justice League #34, Scott Snyder, James Tynion and Francis Manapul may as well have ripped their own copies of Gotham By Gaslight from their mylar sleeves, and torn it asunder, before throwing the remnants in the fire.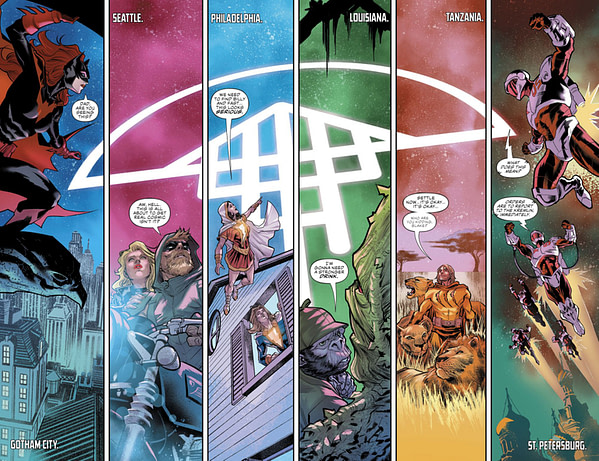 As the Doom Sigil appears everywhere simultaneously, including a Justice League consisting of Batman, Wonder Woman and others…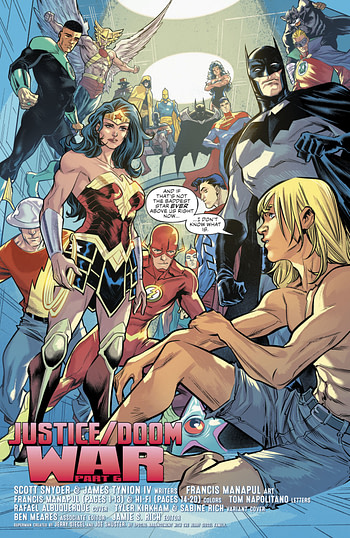 Which now means that Batman and Wonder Woman are seeing the same sigil in the sky, at the same time but in three different locations and storylines, each. Clearly John Constantine was right. But maybe they are all in different realities? As we get to visit Earth 19…

As Perpetua stops by…
An entire dimensional reality deleted. Not just the Earth but all planets, stars, solar systems, galaxies, all gone poof. Well, we know they like their Alan Moore…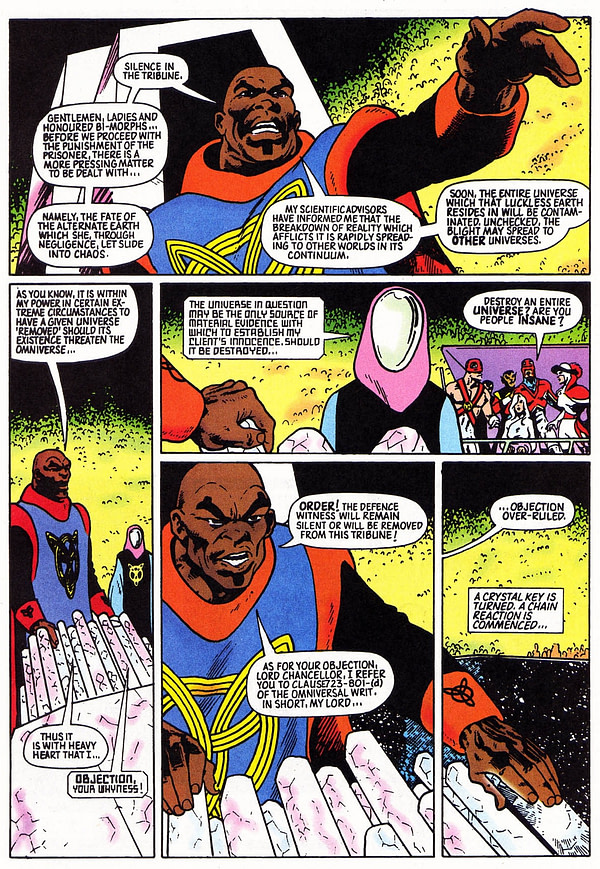 JUSTICE LEAGUE #35
(W) Scott Snyder, James TynionIV (A) Francis Manapul
This issue: Lex Luthor wins! Everything Lex has been working for over the past year and a half comes to fruition as he finally possesses the fully powered Totality and plans to bend Hypertime to his will. The Legion of Doom's leader will defeat the Justice League once and for all and make his final pitch to serve at Perpetua's side-and the Multiverse will never be the same!In Shops: Nov 06, 2019
SRP: $3.99