The team at Wargames Atlantic has been producing some fantastic alternative fantasy miniatures for the last few months, and their latest offering, the Halfling Militia, might just take the cake. And after that cake, it might want to share some stories and work up an appetite for Second Breakfast. Never underestimate the needs of a halfling's appetite!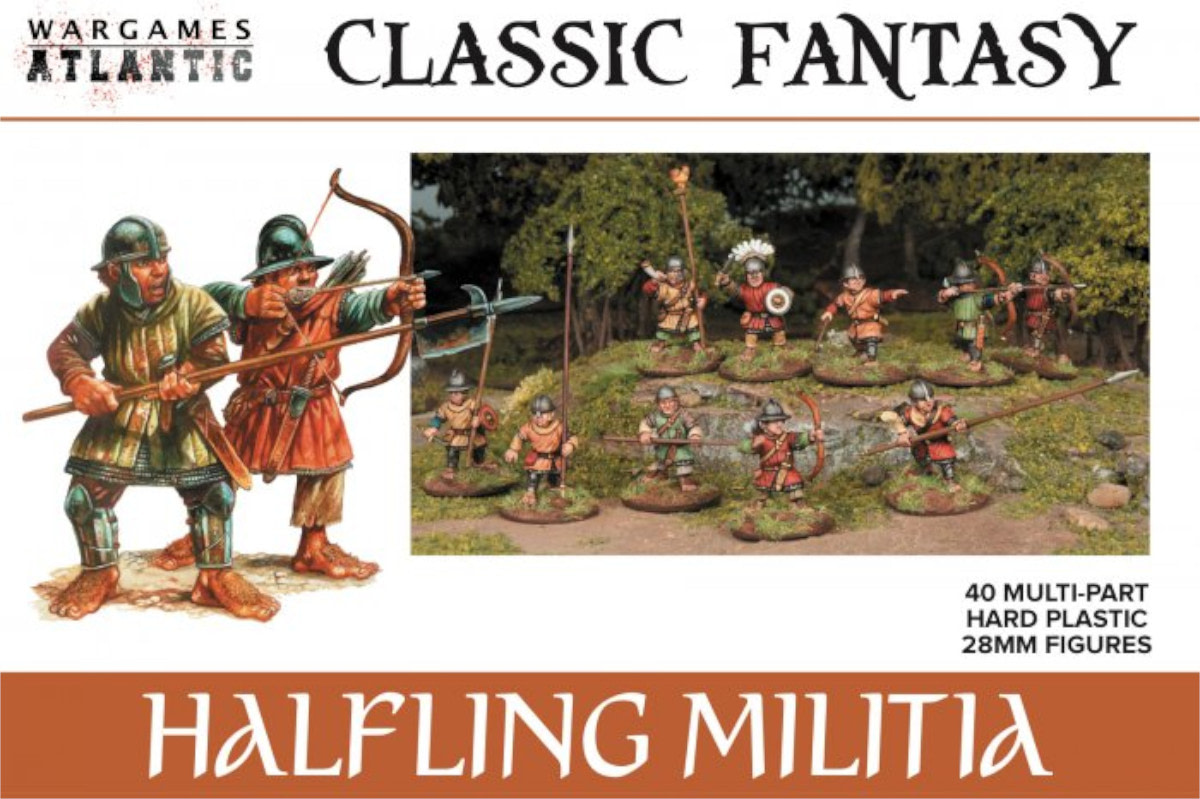 I love putting halflings into fantasy game settings, and have been wanting to put together a halfling warband for Frostgrave for quite some time. The biggest problem for me, though, has been that I am not overly fond of the standard buffoonish, rolly-polly halfling miniatures that tend to dominate the market. It's not that there's that many halfling options out there to begin with.
I like my halflings a little on the robust side, sure. But I never really pictured hobbits and halflings to be really round when reading Tolkien, and that has kind of stuck with me. Now, Wargames Atlantic has come out with an entire box of Halfling Militia that fit the image I have for them, and I can't wait to get some together.
40 miniatures come in this box, but you'll need to assemble and paint them. There are options for how you can equip your Halfling Militia, too, and I wouldn't be too surprised if these minis were easy to convert to carry other weapons outside of those provided.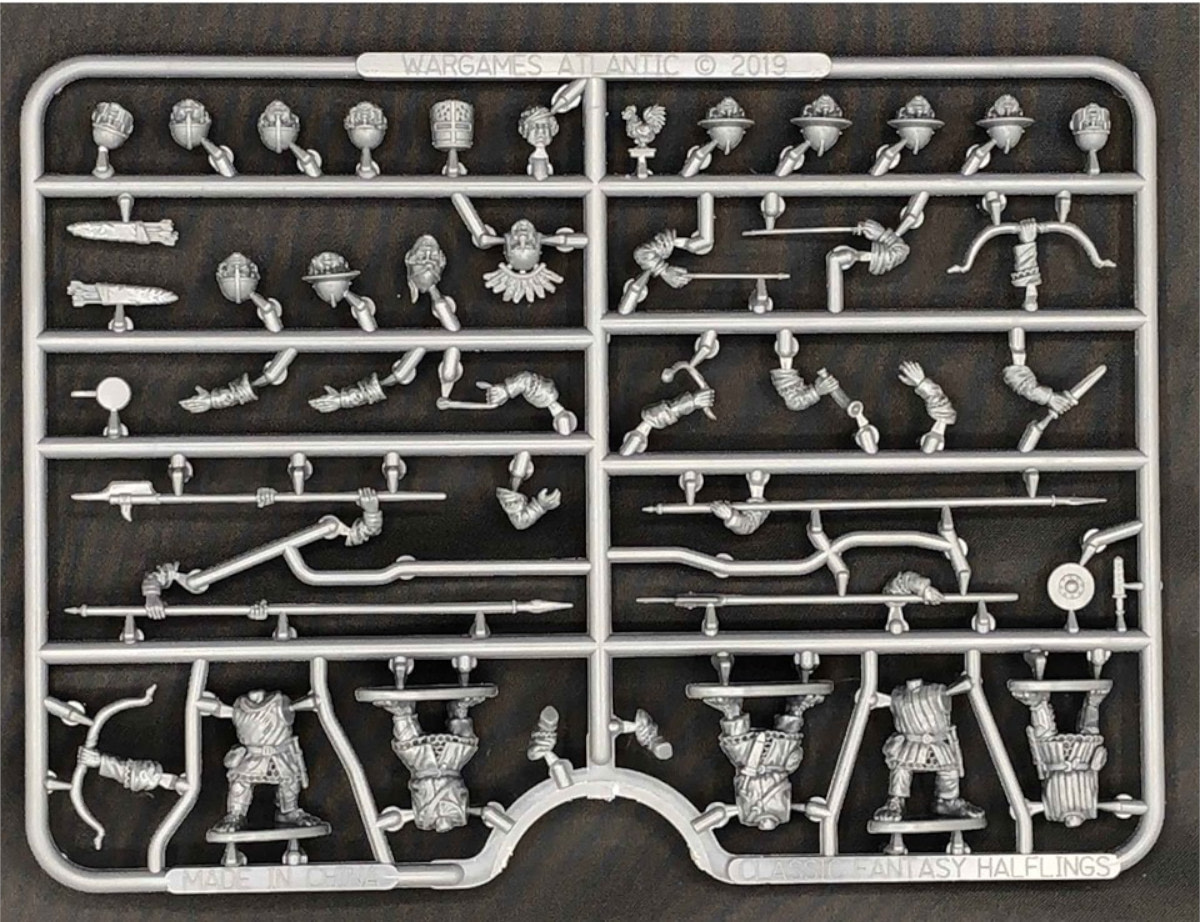 It looks like most of the weapon options available on the frame are long pikes and short bows, with a few other pieces of gear. The head options are fantastic, and I really love the big helmet. I can just see some Boffin or Bodger putting that sucker on and smacking some hapless goblin!
The Halfling Militia boxed set from Wargames Atlantic is up for pre-order now, and it looks like gamers in the United States will be able to score a box of these little warriors for around $35 before shipping. I have put together a couple of other Wargames Atlantic sets in the past, and I can vouch for the quality! This should be another fantastic set of miniatures!