Today's Savage Avengers Annual sees Conan The Barbarian continue his travels across the Marvel Universe, meeting its superheroes along the way. And today that means his fellow Avengers, the Black Widow and Hellstrom, Son Of Satan. Of course, he has to make a pit stop first.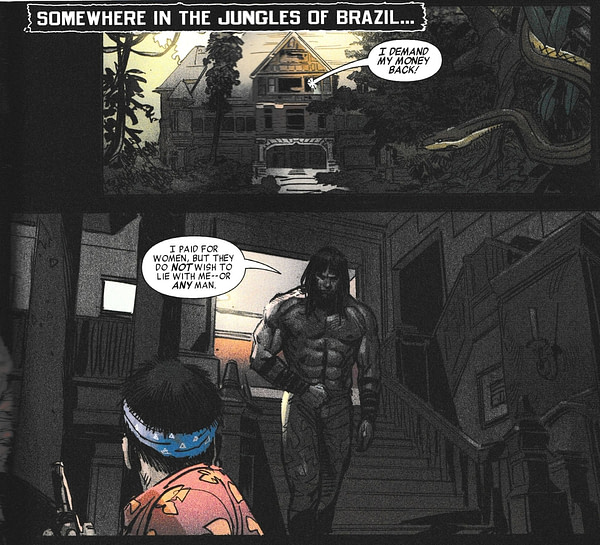 It is possible his sexual mores and etiquette may not mash with modern attitudes. So when he comes across his compatriots…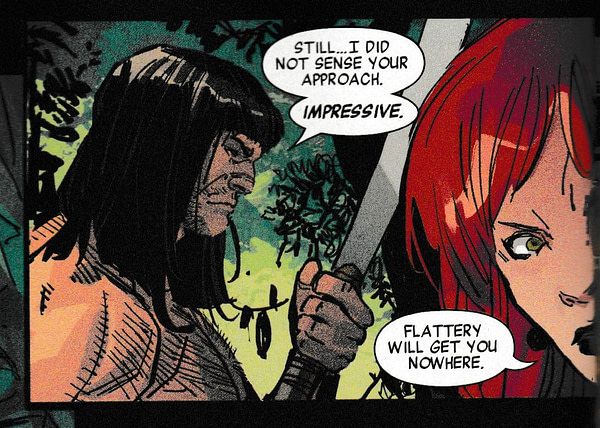 He does his gentlemanly best…

I mean, she can certainly handle herself. But it's probably a cue for the Black Widow to make her excuses and leave.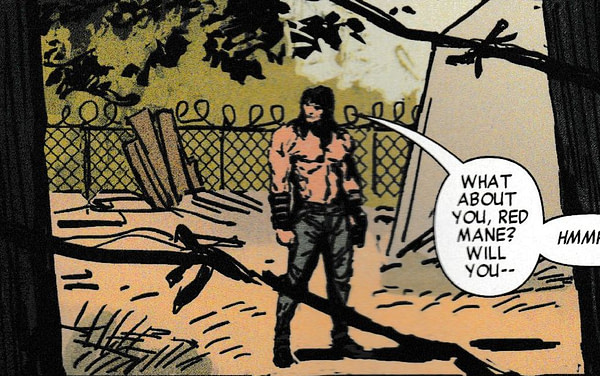 So… who is going to introduce him to Medusa? Red Sonja is safely at Dynamite Comics now… how long till Dark Agnes gets here?
SAVAGE AVENGERS ANNUAL #1
(W) Gerry Duggan (A) Ron Garney (CA) Mike Deodato
A barbarian walks into a brothel and thus begins another adventure in the life of Conan of Cimmeria. Human traffickers finally meet an immovable human. Black Widow is drawn into the intrigue by following the trail of bodies left by Kulan Gath's henchman, and a last prayer from one of the trafficked women summons an unexpected angel, the Son Of Satan himself, Daimon Hellstrom. It's the Marvel team-up you didn't know you needed until now. Pre-order Savage Avengers Annual # 1 or go to hell.
Parental AdvisoryIn Shops: Oct 30, 2019
SRP: $4.99