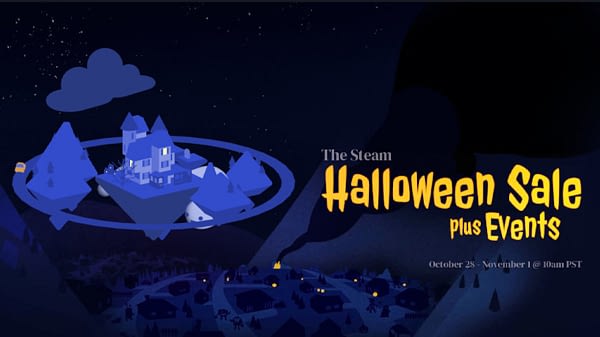 The wait is over. Empty your pocketbooks, because Steam's Halloween Sale is finally here.
From now through November 1, you can hit up the sale (now that Steam is no longer down) and grab some awesome horror titles just in time for the spookiest time of the year.
Some of the most exciting deals right now include Resident Evil 2 for 50% off, making it just $30 as well as Dying Light for 66% off, making it $13.59. You can also grab The Dark Pictures Trilogy: Man of Medan for 33% off, which makes it $20.09.
If it's horror classics you're into, you can also seek out Dead Space 2 for 75% at $5, Alan Wake at 73% off, making it $4.04, and a slew of other deals so good that they're scary.
More interested in Halloween events going on right now? Steam has also made it simple to see all of the events going on in-game right now for the season. If you've missed out on the particular title you're interested in among all the hubbub (it's been a busy season!) this is a great way to find out what you can participate in.
Otherwise, good luck saving all the cash you can with all these games currently on sale. We know it's going to be difficult with all the gaming goodies up for grabs. And then you know there's another sale coming up for the holidays. Just be careful, that's all!
Enjoyed this article? Share it!