We previously heard about Cyclops, Jean Grey, and Wolverine's very progressive living conditions in X-Men #1, with the three sharing interconnected bedrooms, presumably to make that love triangle into a devil's triangle. But over in the pages of Tony Stark Iron Man, Dan Slott is not about to let Jonathan Hickman outdo him.
And thus, the true goal of the Ultron Agenda, as a merged Ultron/Hank Pym aim to merge Jocasta and The Wasp to make Jean+Scott+Logan yesterday's news and become comics' first quadrouple. Emma better join in fast if the X-Men are going to remain competitive as the horniest franchise in comics!
Enjoy the preview of Tony Stark: Iron Man #17, in stores from Marvel Comics this week, by Dan Slott, Christos Gage, Francesco Manna, Edgar Delgado, and Joe Caramagna.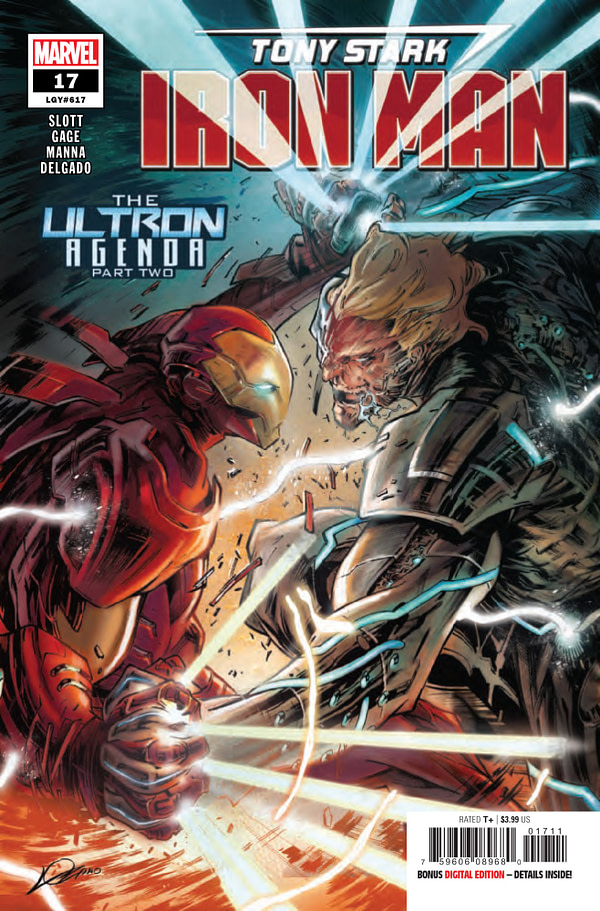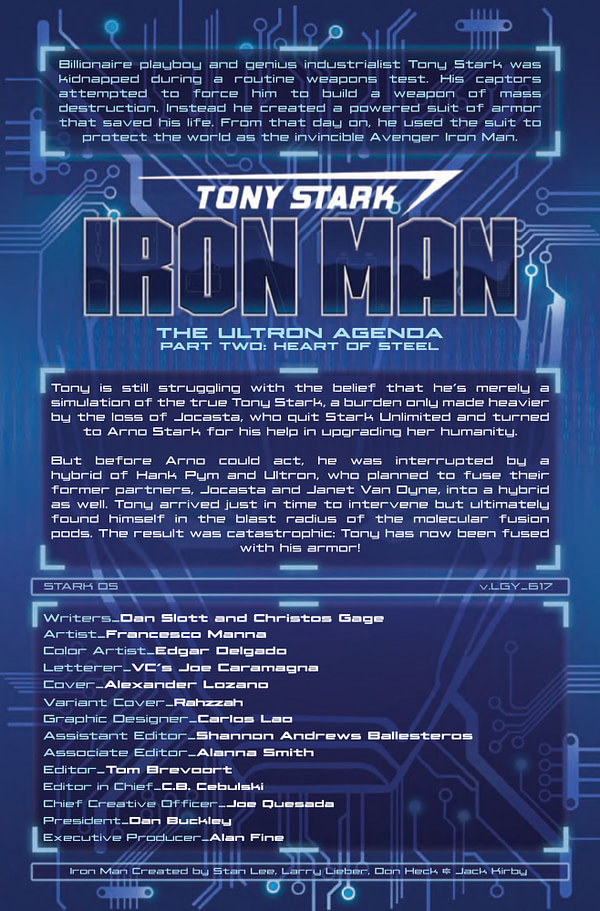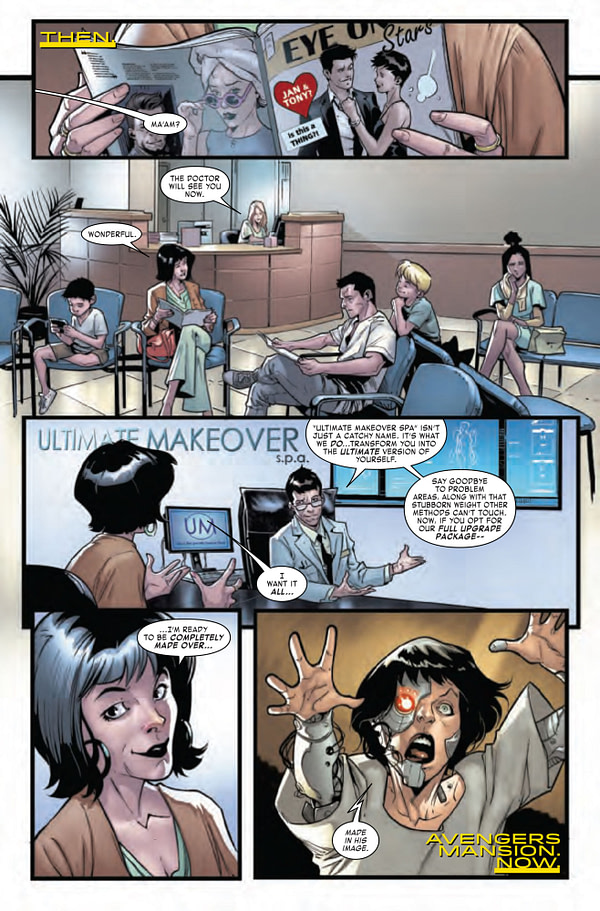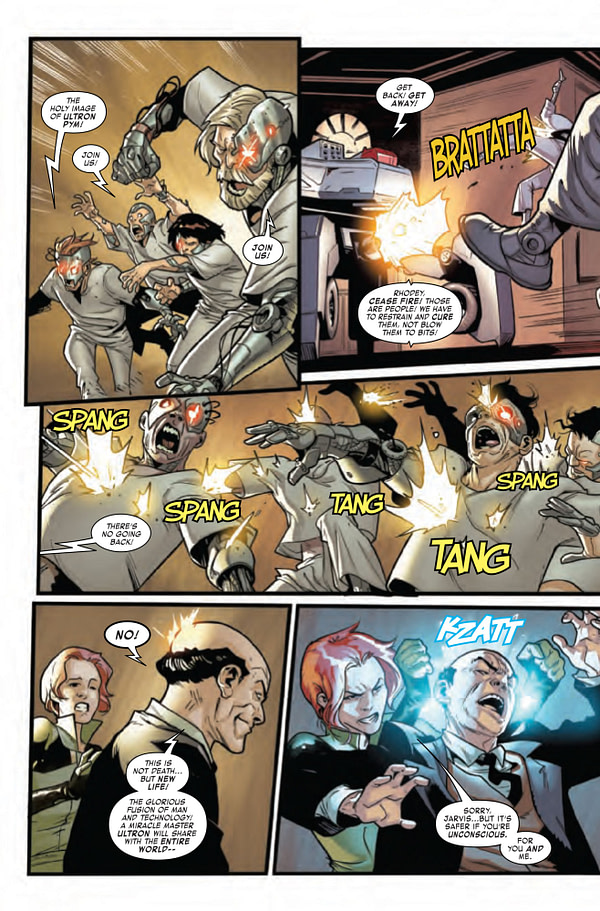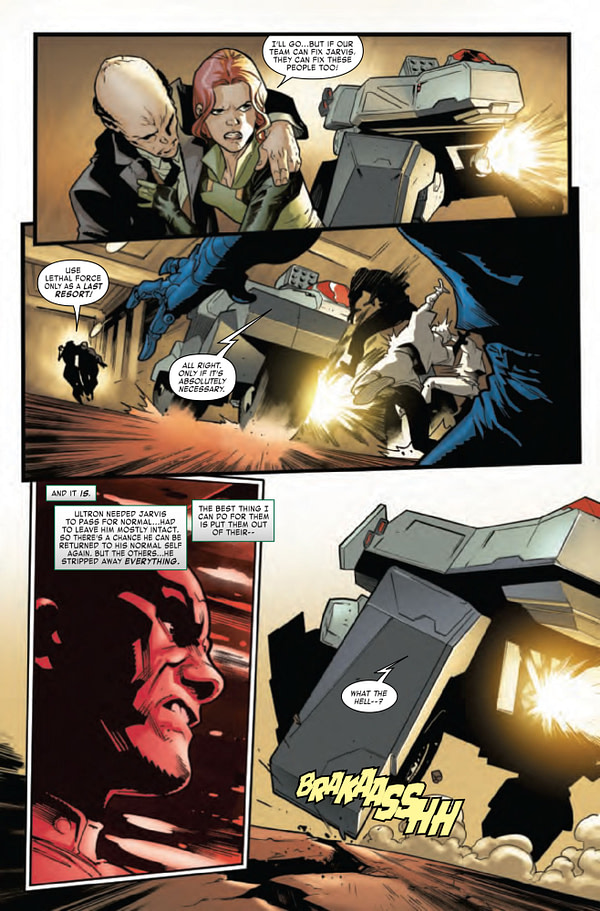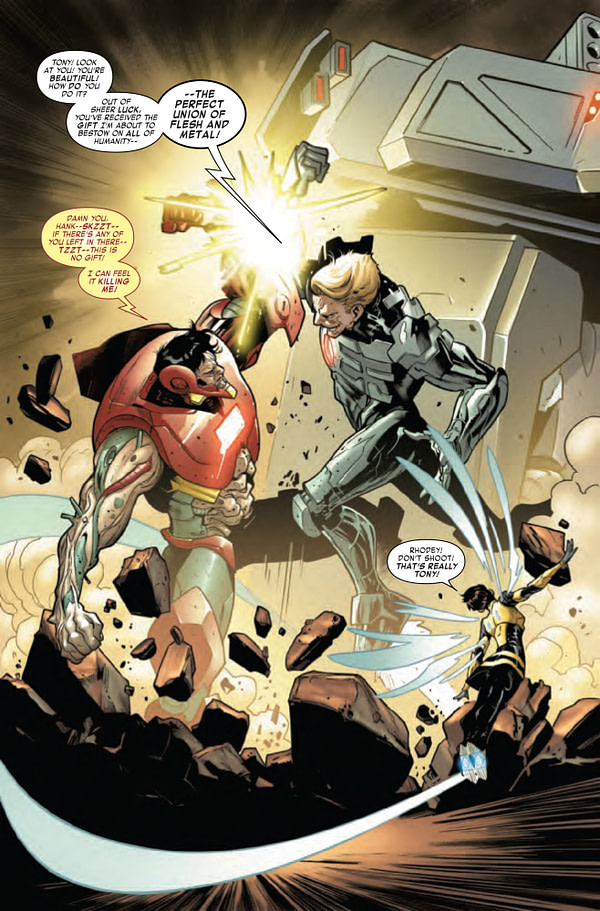 TONY STARK IRON MAN #17
AUG191051
(W) Dan Slott, Christos N. Gage (A) Francesco Manna (CA) Alexander Lozano
"THE ULTRON AGENDA" continues! Chapter 2: Compatible Parts
Is Tony Stark dead? Is he alive? Who can tell? Whatever he is, he IS Iron Man. And he's all that's standing in the way of Ultron Pym and everyone that Tony Stark loves. Or loved. Because Tony might be dead.
2020 is coming. The robot revolution has begun. So suit up, fleshbags. Suit up or die.
Rated T+
In Shops: Oct 23, 2019
SRP: $3.99