Later today, Marvel Comics will tell retailers that they are sending Doctor Doom #1 back for a second printing, to be in stores for the 20th of November.
Retailers already know that
Cult Classic: Creature Feature #1 has sold out of a generous over-printing at the distributor. The second print, with a new cover, will hit store shelves on November 20th as well,  the same day as the series' second issue.
A revenge story set during the apocalypse, Cult Classic: Creature Feature is a love letter to B-movie madness written by Eliot Rahal, drawn by John Bivens, colored by Hannah Jerrie & Iris Monahan, and designed by Tim Daniel.
Cult Classic is a creator-owned, shared universe of interwoven stories curated by writer Eliot Rahal, published by Vault Comics that began in 2018 with Cult Classic: Return to Whisper, and expanded with Cult Classic: Creature Feature in 2019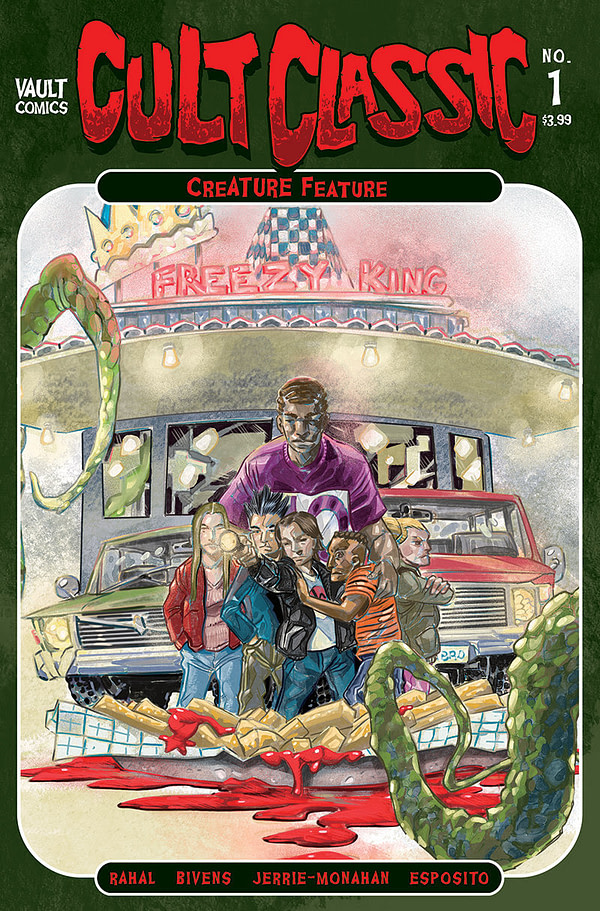 And here are a few other Marvel further printing covers from recent weeks…