Punisher #16 is in stores from Marvel Comics this week, by Matthew Rosenberg, Szymon Kudranski, Antonio Fabela, and Cory Petit. It's the final issue, and we've got a preview below.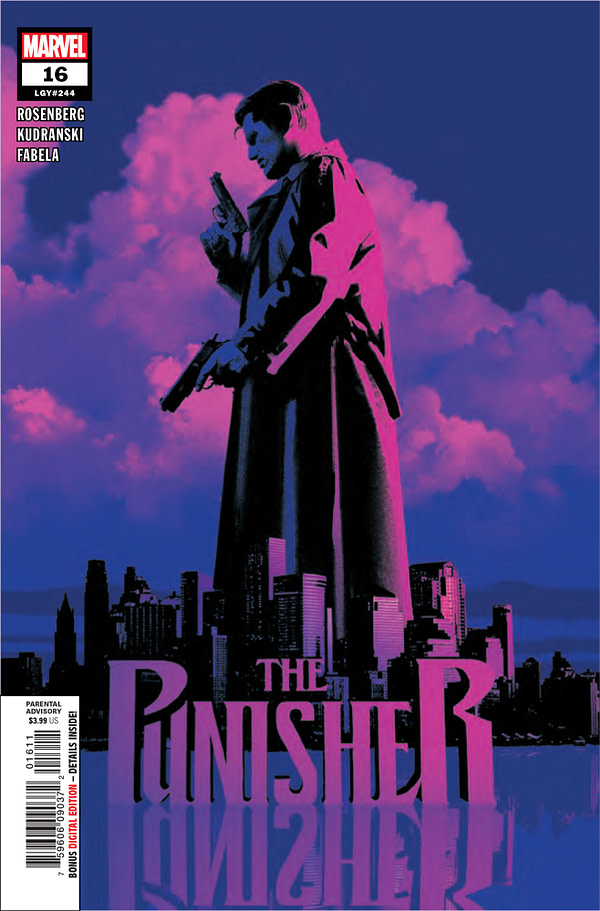 Frank Castle is looking to wrap up all the loose ends in his war on Zemo before this series closes out.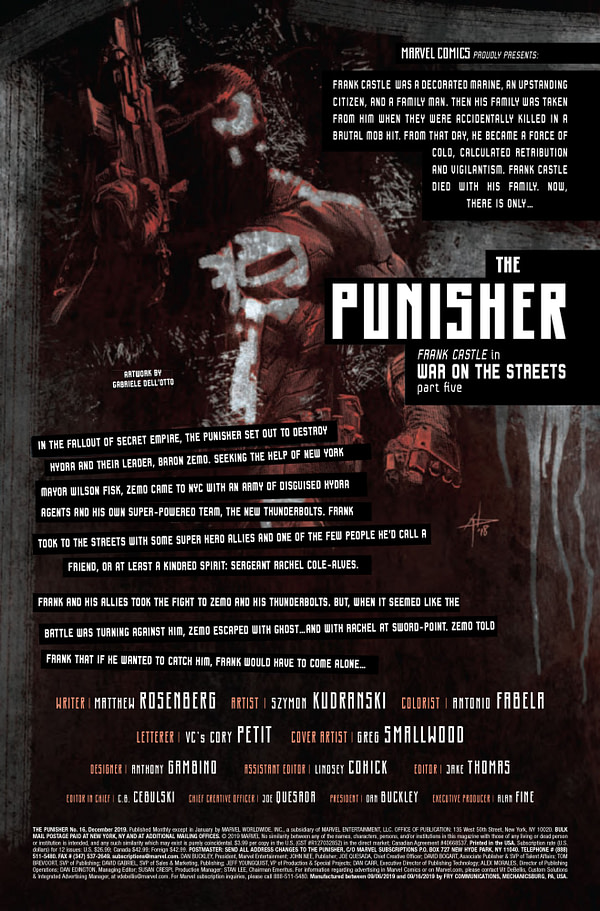 And by wrap up loose ends, of course we mean he wants to kill all the villains.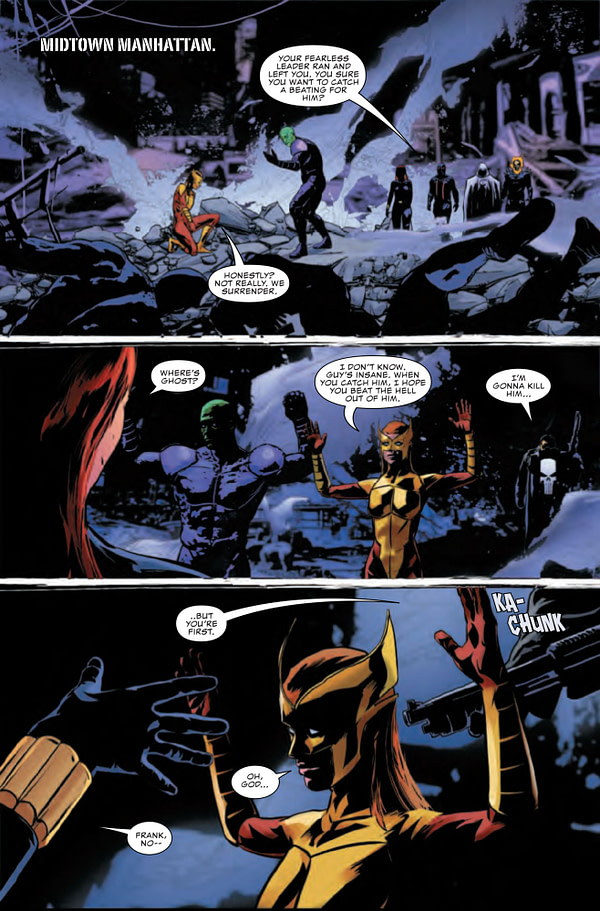 But his "allies" don't have the stomach for Frank's work, and they put up a resistance.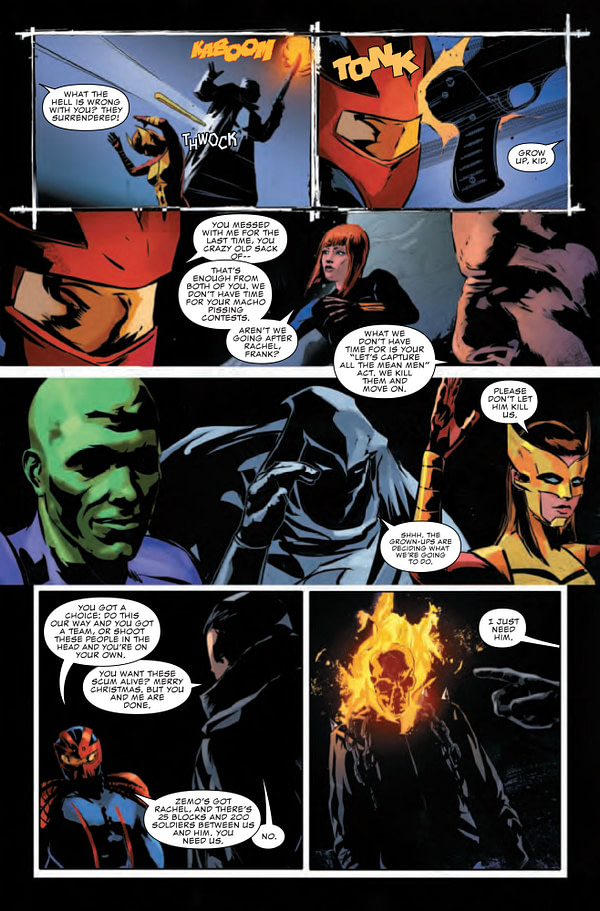 So Frank decides to team up with the only guy that really "gets" him… a vengeance-driven demon from hell.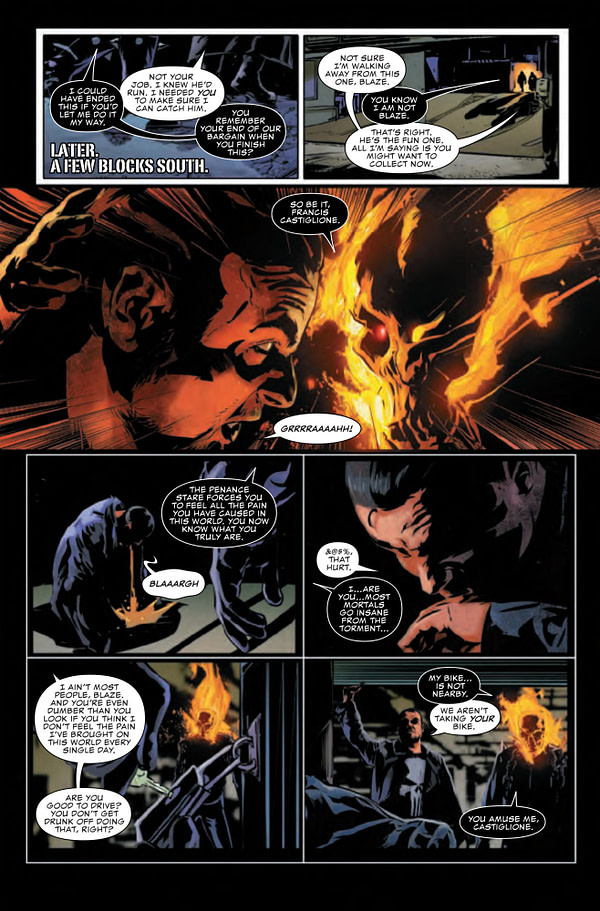 But as they ride into final battle, it's Ghost Rider who's driving, with Frank in the sidecar.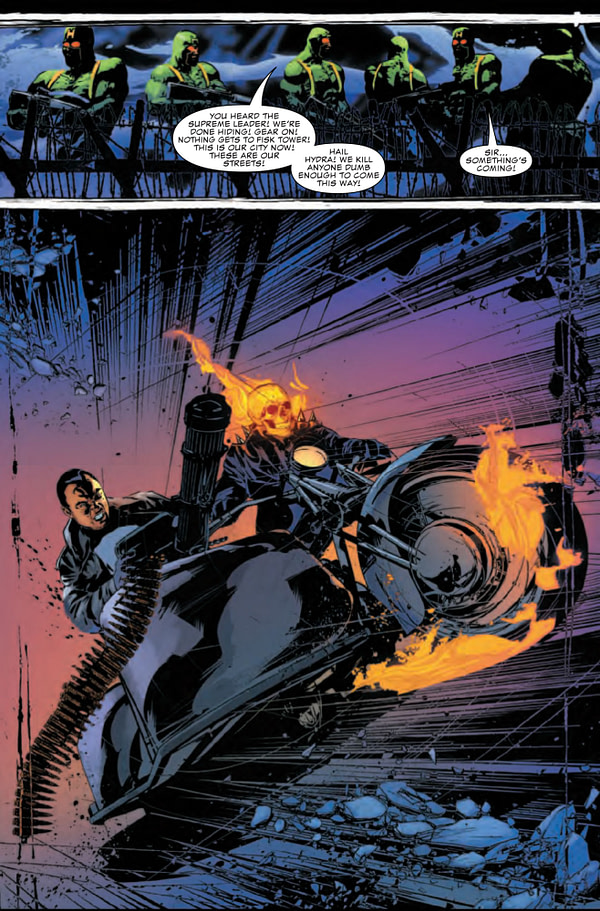 Doesn't he know that's where the sidekick is supposed to sit? This is your own book, Frank! Have some dignity!
Punisher #16 is in stores on Wednesday.
PUNISHER #16
AUG191090
(W) Matthew Rosenberg (A) Szymon Kudranski (CA) Greg Smallwood
ZEMO DARK THIRTY!
• New York City is under siege as the new Thunderbolts, Black Widow's squad, mayor Fisk's personal V.I.G.I.L. soldiers, and everyone in between get caught in the crossfire, but it all comes down to two men.
• Punisher.
• Zemo.
Parental Advisory
In Shops: Oct 02, 2019
SRP: $3.99