Today sees the publication of Superman #15, solicited as part of DC's Year Of The Villain crossover, but is it really? There seems to be a real absence of villainy. Rogol Zaar has been defeated. And the time bubble caused by Dr Manhattan meddling in the time stream is closed as Jor-El's very existence is dealt with…
A United Nations of the galaxy has been mooted by Superboy.
The League Of Super-Heroes from the 31st century are here to commemorate the occasion. And Superboy gets to name it.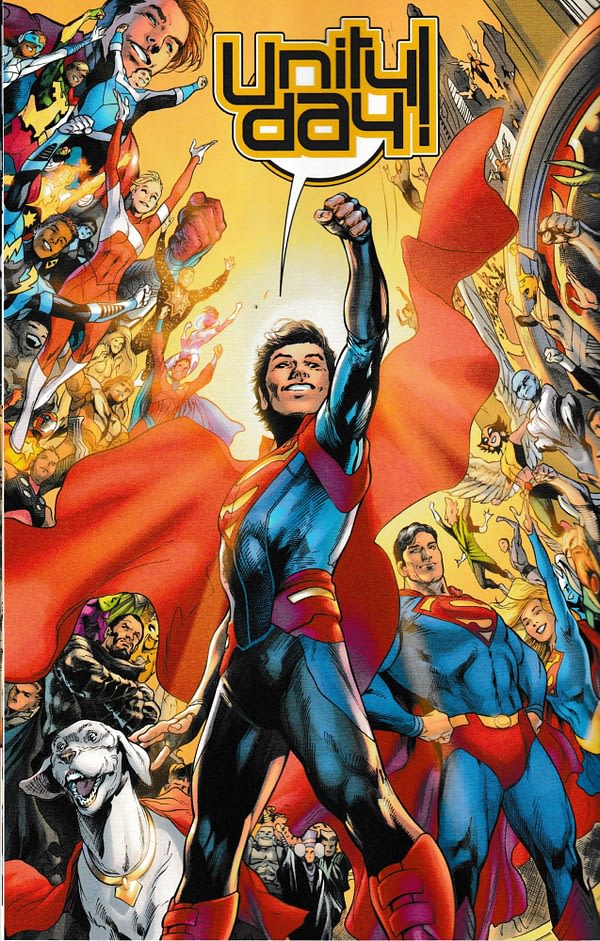 Nothing like pride going before a fall, right? Like calling your ship, the Titanic and telling everyone it's unsinkable. And while General Zod may be looking a little grumpy… even he comes around.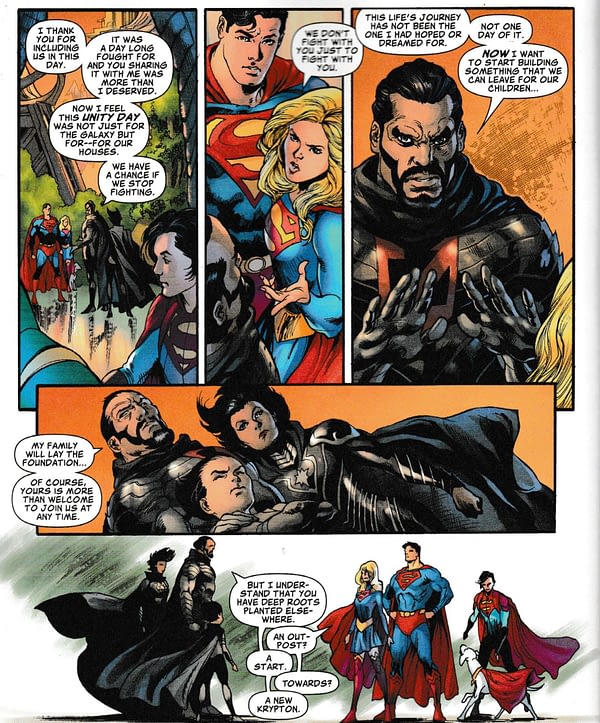 Now that Jor-El, revealed as the creator of Rogal Zaar, destroyer of Krypton has been dealt with. For now.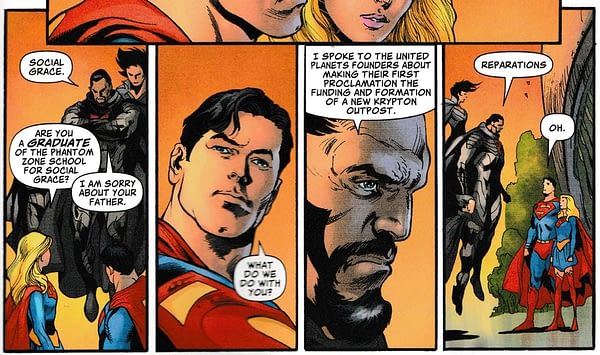 And getting a new Krypton out of the deal, as way of reparations for the destruction of Krypton. Are we getting an Israel analogy out of this? That would be rather topical as the election results come through…
SUPERMAN #15 YOTV
(W) Brian Michael Bendis (A) Joe Prado (A/CA) Ivan Reis
At last, it's the return of the Legion of Super-Heroes! The greatest super heroes of the 32nd century have traveled back in time not just to meet the heroes who inspired them, but to make an offer…but to which hero? And why will that choice tear Superman's life apart? Plus, the fallout from Lex Luthor's conversation with Lois Lane escalates! What dark secret did Lex tell Lois?In Shops: Sep 18, 2019 SRP: $3.99