This is the Top Ten Bleeding Cool Bestseller List, as compiled by a number of comic stores from their sales on Wednesday and Thursday. It measures what are known as the "Wednesday Warriors", those who can't wait till the weekend to get this week's comics. Powers of X's fourth issue tops the charts ahead of Batman across the board… but Ghosted In LA sneaks in, courtesy of a few very high performances instore.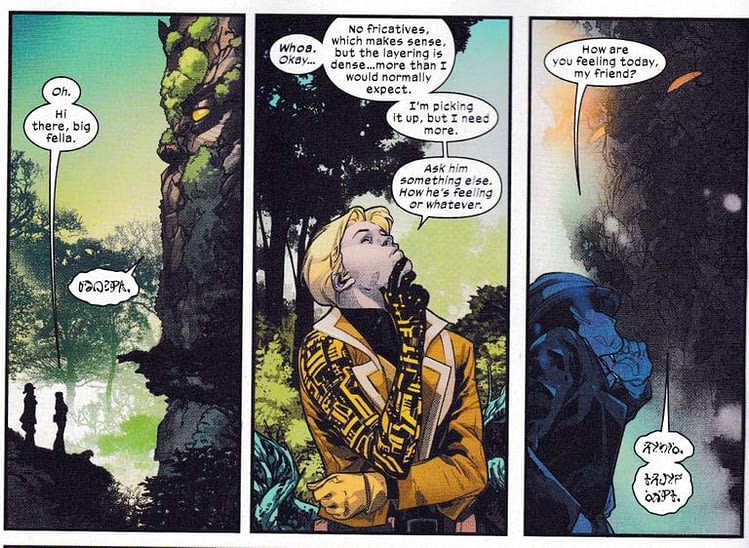 Top ten bestselling comics of the week
Powers of X #4
Batman #78
King Thor #1
Amazing Spider-Man #29
Venom #18
Event Leviathan #4
Detective Comics #1011
Silver Surfer Black #4
Absolute Carnage vs Deadpool #2
Ghosted In LA #1
Thanks to the following retailers…
Who had this to say:
The X-Men are back on top at FFF this week beating out both Batman and Venom for the top spot on our weekly bestseller list. It feels like with every other issue of HoX/PoX we get more and more people coming in looking for the books. While weekly series don't always perform the best (it's either 52 or Countdown), Marvel has managed to find a formula that works. Batman and Venom took the #2 and #3 spot respectively. Both are solid titles that tend to spend more time at the top of bestsellers lists every week. Doomsday Clock and DCeased A Good Day to Die both managed to hit the Top Ten right in the middle on their second weeks. Also on its second week and book-ending the Top Ten was House of X #4. Hurricane Dorian definitely made last week interesting and seeing the biggest three books come back for a solid second week is definitely not a surprise. Amazing, Detective and Babyteeth are more list mainstays that fill out the back half of our list.
—-
The weekly behemoth that is Hickman's X-Men takes the top spot again with Powers of X #4. It has been, and I suspect will continue to be, completely uncontested until its conclusion and well after that. It was tailed by both main Bat-books, with Batman #78 just barely out-performing Detective Comics #1011. Venom was up this week, probably in large part due to how well Absolute Carnage is performing across the board. Every tie-in for that particular title made it into our top 10 and have been holding up pretty consistently. The let-down of the week was definitely King Thor #1; We'd been hoping, given the moderate success of War of the Realms, that a new Thor #1 would draw in a few new readers — Instead, it ended up only selling to people already pulling Thor.
—-
Lite week. Nothing exciting or shocking to report.
—-
After multiple consecutive weeks stacked with major releases, we finally see a relatively tame release week. HOX/POX is still going strong though, and POWERS OF X easily dominated the sales this week.
The first issue of the epilogue to Jason Aaron's epic Thor run: KING THOR, sold quite well this week. The middle of the pack was represented by reliable sellers like AMAZING SPIDER-MAN, DETECTIVE COMICS, and MILES MORALES.
The Caped Crusader closes out our list with the $1 reprint of BATMAN #608, the first issue of Jeph Loeb and Jim Lee's "Hush" storyline.
—-
For this week Powers of X is going strong. It is refreshing to see an X-Men series go well. We are also excited for Isola to pick up.
Enjoyed this article? Share it!