While fans of Vince Gilligan and Peter Gould's Breaking Bad prequel/sequel/parallel series Better Call Saul patiently await the official premiere date for the series' fifth season return in 2020 (as well as speculate over rumors that the sixth season will be its last), series stars Rhea Seehorn (Kimberly "Kim" Wexler) and Giancarlo Esposito (Gustavo "Gus" Fring) shared some good news this week: except for some reshoots and pick-ups, filming on the new season has wrapped.
In the following Instagram posts, Seehorn and Espostio give fans a glimpse of the gang at the season's wrap party at Cliff's Amusement Park. While Seehorn lamented the fact that Patrick Fabian (Howard Hamlin) and Kerry Condon (Stacey Ehrmantraut), both she and Esposito seem excited about what lies ahead:
Bob Odenkirk recently spoke with Deadline Hollywood's Matt Grobar to offer a few more insights into the previous season as well as why he sees the upcoming season as "the best season we've ever done."
If you're a fan of the Breaking Bad universe, the interview is an excellent use of your time (and you can find it here) – but our biggest takeaway/highlight definitely fell in the "Still to Come" category:
● Odenkirk isn't exactly shy when asked what he can say about the new season. Let's just say he's pretty pleased…
"It's the best season we've ever done, it's going to blow your mind, and I'm not kidding about either of those things. It's f*cking awesome. I can't wait for people to see it. It's just shattering in every direction, and I love it."
● Though he's promised Kim (Rhea Seehorn) that he would go the straight-n-narrow – considering most of us have seen Breaking Bad, we know how well that's going to go this season. What is it about Jimmy that keeps sending him down the path to "Saul"?
"Listen, I think he's impatient. He's a restless soul. A lot of people are, and it's almost considered a plus, or a positive, in our modern society. "You should be wanting more, and if you're not wanting more, I'm sure you feel like there's something wrong with you." But he does have a restlessness about him that he cannot calm down—and that, I think, causes a lot of his behavior, and choices that cause all kinds of trouble for him."
Recently, Gould offered more insights into what viewers can expect when the series returns. Sitting down with Variety to discuss his approach to risky storytelling and season/series finales, Gould made two particularly interesting reveals:
● When asked about narrative ideas that "scare him" and how to make sure storylines stay true to the characters, Gould pointed out that it's the characters themselves that will sometimes dictate where a story goes – then revealing that an episode during the upcoming fifth season that will best represent what they've always wanted the show to be:
"And the greatest thing is when the characters surprise you — when you go, "Wait a minute!" This season, Jimmy's lost his brother, he's pulled into himself and is almost affect-less, but then what gets him going is a job interview, is conflict, and you start to dig in, but we didn't know that. We have ideas about where things are going but 99% of the time we're wrong.

Right now we're towards the end of shooting Season 5, and we have an episode which is pretty much what I pictured the show to be before we started, and it took us more than 40 some-odd episodes to get there. I think the great thing is you have to have faith in the characters. I personally save the fear for after the thing is done, so that's why the screening is scary to me, but actually, when we're writing and we're on the set, that feels right and that feels good."
● When asked how he balances bringing Better Call Saul to a satisfying ending that stays true to the series while also bridging nicely into Breaking Bad, Gould admitted that it can be a bit of balancing act – but as work progressed on the fifth season, "the fog cleared a little bit" on how the series will end:
"It's like the devil's Rubik's cube because we not only have 40-something episodes of this show, but we also have 62 episodes of "Breaking Bad," all of which have to make sense together. We have a list of "got to pay off stuff," and the trick is we have to honor who these people are, but at the same time, we want the whole thing to be a coherent, internally consistent story, and that is really, really tough. Interestingly, we sort of had the same problem on "Breaking Bad," and I remember Vince saying over and over again, "What if we hadn't put that machine gun in the trunk?" Eventually we figured out why there was a machine gun in the trunk. This whole show is one giant machine gun in the trunk!

There are so many things we have to honor and pay off before the end, and at this point we are closer to the end than the beginning, so hopefully we'll figure it out; we do have a lot of really smart people. I will say that the ending was really unclear to me but then as we were working on Season 5, it's possible the fog cleared a little bit, but it's possible it may end up not being true."
AMC's Better Call Saul season 5 is expected to premiere early 2020.
Gould also offered EW some initial insights on the upcoming season during a December 2018 interview: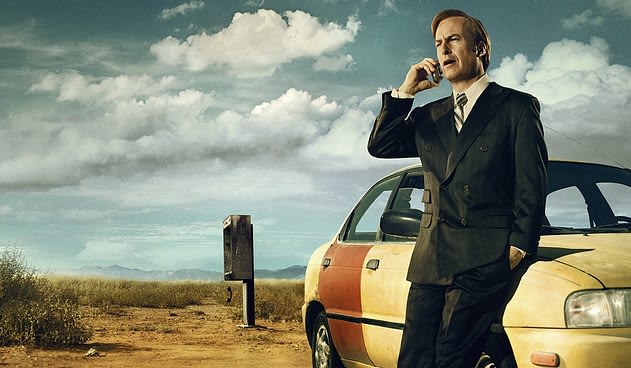 ● Now that Jimmy's enjoying wearing the Saul mask longer and longer (or Saul's hating wearing the Jimmy mask any longer than he has to), what's the next stage in Saul's "evolution"?
"It seems like Jimmy's first move is to try to leverage all the contacts he has in the world of selling drop phones. But don't forget, he also knows the vet [Caldera, played by Joe DeRosa], and the vet is sort of Craig's List for the underworld in Albuquerque. So he can get quite far. The question is: how does he establish a reputation as not just a criminal lawyer but a criminal lawyer? And what does that mean to him at this point? Because situations may require him to do things and turn a blind eye to things that Jimmy McGill would not be able to stomach."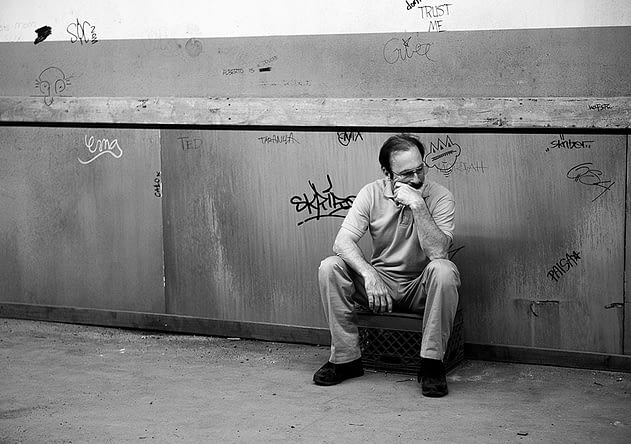 ● While it's easy to get lost in the Better Call Saul "Jimmy/Saul" dynamic, let's not forget about the third "character" in play here: post-Breaking Bad Jimmy alter-ego/Cinnabon manager Gene Takovic. Sounds like "Gene" has a fan in Gould…
"I am very, very interested in Gene Takovic. In some ways, Gene is very enigmatic. In some ways, he's the opposite of Saul Goodman because he speaks so very little, he's so afraid. But I'm fascinated by that situation and by the question of: is there still any chance of redemption or ray of light in this guy's life after all the terrible things that he's done, now that he's run away and hidden himself in Omaha?"
● With talk of Walter White (Bryan Cranston) and Jesse Pinkman (Aaron Paul) appearing on the series soon and talk of a Breaking Bad movie (El Camino was recently confirmed via a very well-received teaser), Gould would be interested in revisiting the Breaking Bad era again as they did during season 4 – as long as it works for the story:
"The question for us is always: are we telling the story of Jimmy McGill and Mike Ehrmantraut and Kim Wexler? And if showing scenes during the course of Breaking Bad add to that story or are important to that story or turn that story, then I think we should do them. But I don't want to dip in to Breaking Bad just because we can."
● Finally, Gould shared a question that fans should be asking themselves during the off-season – a question that Better Call Saul season 5 hopes to answer: "We know who Saul Goodman is, but who is Saul Goodman to Kim Wexler?"