Welcome to the pretty-much-mostly-daily Lying In The Gutters. A run around the day before and the day ahead. You can sign up to receive it as an e-mail here.
The 18 most-read stories yesterday
What's happening today?
New Comics Day. Everywhere.
Jen Wang signing Stargazing at Little Shop of Stories, Decatur, Georgia, 6-7pm.
Meet Brad Meltzer at An Unlikely Story, Plainville, Massachusetts, 6-8pm.
Grumble book signing with Rafer Roberts at Floating World Comics, Portland, Oregon, 5-7pm.
Yann Kebbi signing The Structure is Rotten, Comrade at Solid State Books, Washington, District of Columbia, 7-8pm.
Zenescope Comic's Dave Franchini signing at Comic Collection, Feasterville, Pennsylvania, 3-6pm.
Going to the Chapel/Action Lab signing at  Golden Apple Comics, Los Angeles, California, 10 am-1pm.
Tyler Wentland and Peter Simeti signing at Stairway to Heaven Comics, Newington, New Hampshire, 4-7pm.
Mariko Tamaki in conversation with Gene Luen Yang for Harley Quinn: Breaking Glass, The Bindery, San Francisco, California, 7.30-9pm.
And a happy birthday to…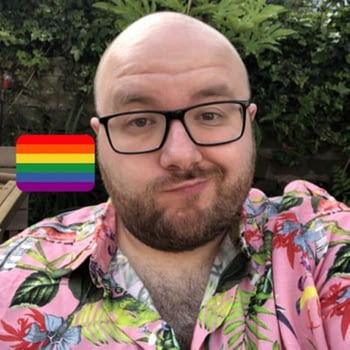 Pride creator, publisher and ex-Bleeding Cooler Joe Glass
Rod Whigham, artist on Star Trek, GI Joe, Transformers.
Sketch card artist Doug Peters.
Jon Macy, creator of Tropo, Teleny and Camille.
Co-Owner/ President of Aspen Comics, Frank Mastromauro
Michael Wright, former DC Comics editor.
7 Percent and Zenescope artist, Jarreau Wimberly
Subscribe to our LitG Daily Mailing List
Enjoyed this article? Share it!