2K Games has announced a new mode coming to Civilization VI that nobody really needed as they will be adding a battle royale mode. The company made the announcement in a trailer you can watch below, in which the new mode will be called Red Death. The mode will come in the September 2019 update for the game, set to release later this month. So how exactly does it work? Everyone playing in a round will get a turn to venture into different areas, gather gear, and fight off other players and factions within the game. Your job, like all battle royale modes, is to slowly get into the center and stay alive before the jagged red border closes in on you and kills you.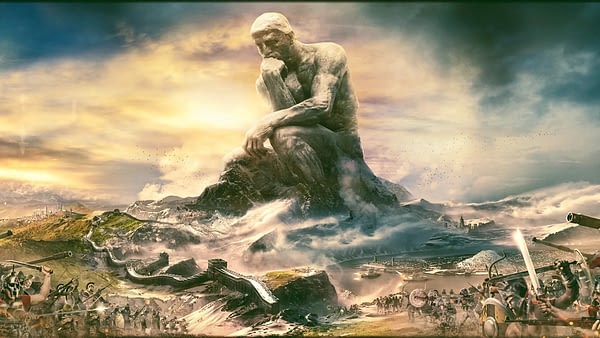 While it looks interesting to have a post-apocalyptic version of the game, we really have to ask: Was this necessary? We've joked for over two years that every game will just be getting a battle royale mode, and thankfully, were proven wrong most of the time. But this one seems like an addition for addition's sake. Regardless, Red Death will be coming to Civilization VI later this month, so you might as well check out the trailer and see how you can get in on it.
Enjoyed this article? Share it!