The smell of pumpkin spice, taste of candy corn, tootsie rolls and smarties is around the corner. I start looking forward to and prepping for Halloween in June (too soon?), eyeing ideas for costumes, home decorations, and ways to top last year's "Trick or Treat" extravaganza. One of my major "can't wait moments" is my watch list. Being a lover of baking and cooking shows and feeling that Halloween should be celebrated 365 days a year, (with "Monster Mash" on repeat in the background) I am ecstatic at the Food Network line up for this spooky season.
The hair on the back of our necks will standing at attention for blood-curdling sculptures, edible boogeymen, and demons of all shapes and sizes – bringing our biggest fears to life on screen for the best season of the year.
So which 3 shows are on top of my watch list?
#1 Halloween Wars (Sunday, September 29th at 8 p.m. ET)
An absolutely brilliant display of skilled pumpkin carvers and cake and sugar artists. If you enjoy truly being frightened and having things come to life before your eyes, I highly recommend this one. Hosted by Johnathan Bennett, six teams compete over 5 episodes at a chance to win $50,000. Think horror film set, but edible. The teams are expected to create horror inspired sculptures and landscapes that captivate the audience and suck them into the depths of hell.
#2 Halloween Baking Championship (Monday, September 23rd at 9 p.m. ET)
Eight bakers must create frightening edible treats for a grand prize of $25,000. Hosted by John Henson and judges Carla Hall, Katie Lee, and Zac Young – if you want to get ideas for what to make at home this Halloween season and be entertained by brains, graveyards, witches and broomsticks, this is the show for you.
#3 Outrageous Pumpkins (Sunday September 29th at 10 p.m. ET)
A brand new special where four amateur pumpkin carvers compete with knives, blades, and imagination. There are three rounds to the competition; Jack O Landern, 3-D pumpkin carving and last and probably the round I'm most looking forward to is the free-style round where competitors really get to show off their spooky imagination. The competitor who remains with all their limbs intact wins $10,000.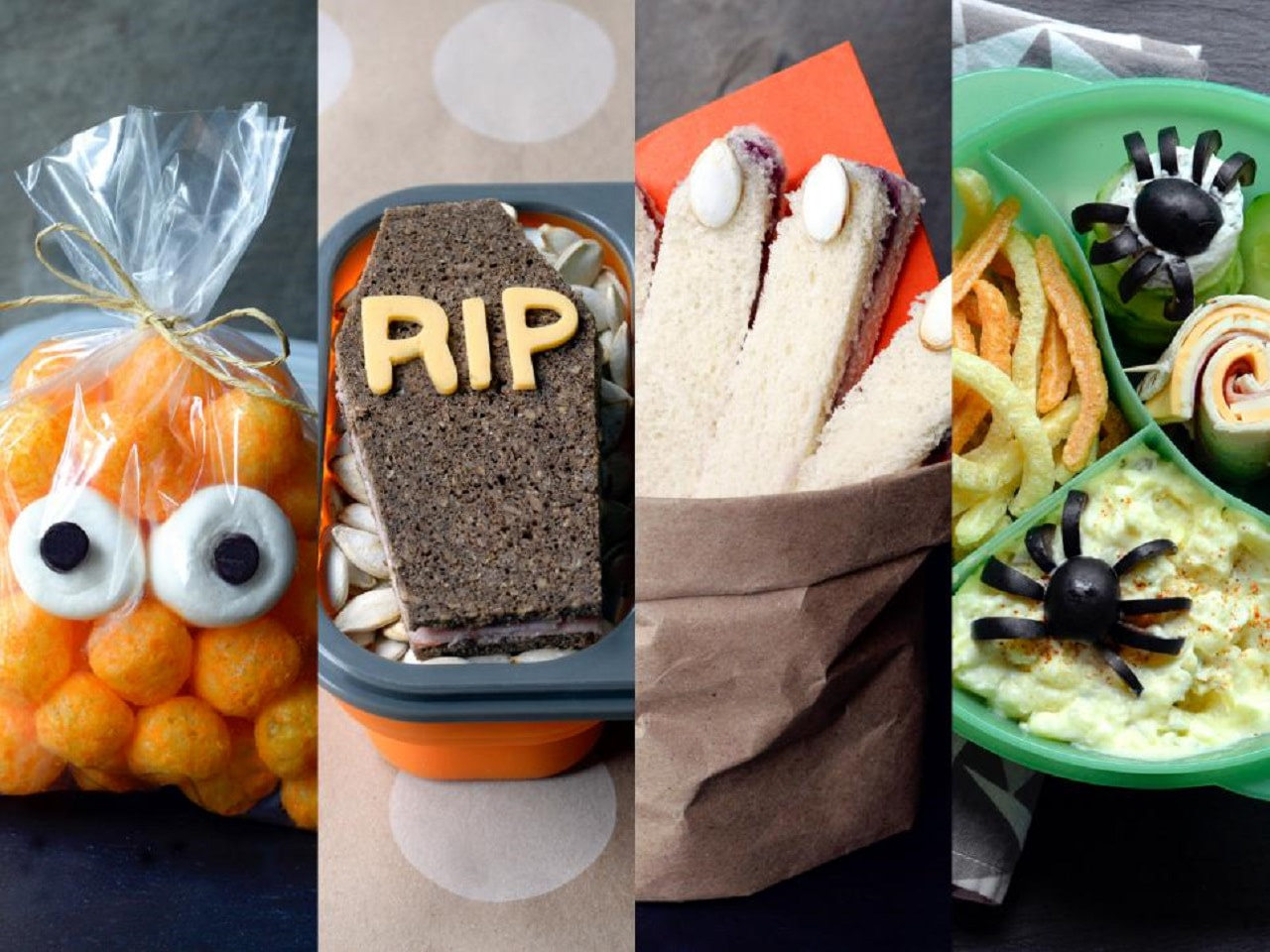 If you are a fan of scary baking and crafting creations, ball gags and guillotines (wait, no, this is a family network), cemeteries and serial killers, tune in to Food Network and Cooking Channel starting Monday, September 23, and prepare to work up an appetite while having chills run up-n-down your spine.