Satisfye has announced over the weekend their latest Nintendo Switch accessory coming out in September with the SwitchGrip Pro. Building upon the original design, this is basically an extended holder for your Switch that's almost entirely made of silicone. Essentially, it's here for people who need a better grip on the console while also preventing things like damage, overheating, and providing comfort. You can read more below and see the videos they've released about it. Right now it's selling for $24 for the next week before prices go up.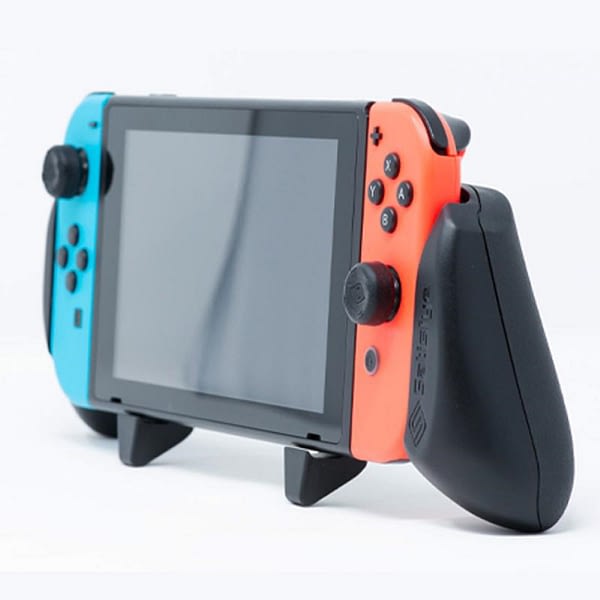 "After one year of community feedback and extensive testing, we are proud to introduce our second-generation design and accessories which improve ergonomics, broaden fit, and provide many quality of life improvements," said Phillip Brand, CEO of Satisfye. "The SwtichGrip Pro is the ultimate gaming grip for the Switch and shows our relentless commitment to innovation and the gaming community."

The Satisfye SwitchGrip Pro is an ergonomic, asymmetric pro gaming grip for mobile users of the Nintendo Switch. Silicon tabs create a built-in cushion to keep the Switch firmly locked in place during gameplay. Six degrees of free airflow keep the Switch cool, even when the competition heats up. The SwitchGrip Pro is available stand-alone or in Slim, Elite, and Legendary case + accessory bundles
Enjoyed this article? Share it!