Upcoming solicitations for the Immortal Hulk see him fighting Abomination in the Shadow Base. With this cover.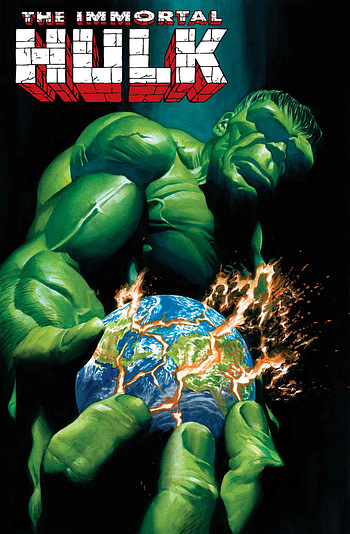 As the war with Shadow Base comes to a brutal, bloody end, Bruce Banner has a choice to make. And the repercussions of that choice will have an effect on every single life on this planet…including the IMMORTAL HULK.
Before the double-sized #25.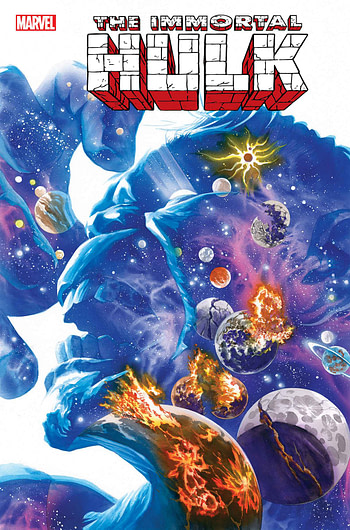 You've never read a Hulk comic like this before. You've never read a Marvel comic like this before. The heat death of our universe has come and gone. The Hulk is finally dead. Now, billions of years later, the Ninth Cosmos cowers…before the BREAKER OF WORLDS.
Could that tie into the discussion Franklin Richards has with Galactus at the beginning of the History Of The Marvel Universe? With two remaining living particles in the Andromeda Galaxy?
Well, Marvel's November 2019 solicitations seems to at least clarify the decision made in #24. As The Immortal Hulk becomes, well. A Bond Villain. At least Bruce Banner does. With The Shadow Base at his command… while the second issue on November, sees him using that power base against others, including the all-powerful Roxxon who got all up involved in the recent War Of The Realms. And whose CEO is a minotaur… say maybe Hulk could put him on his lap and stroke him?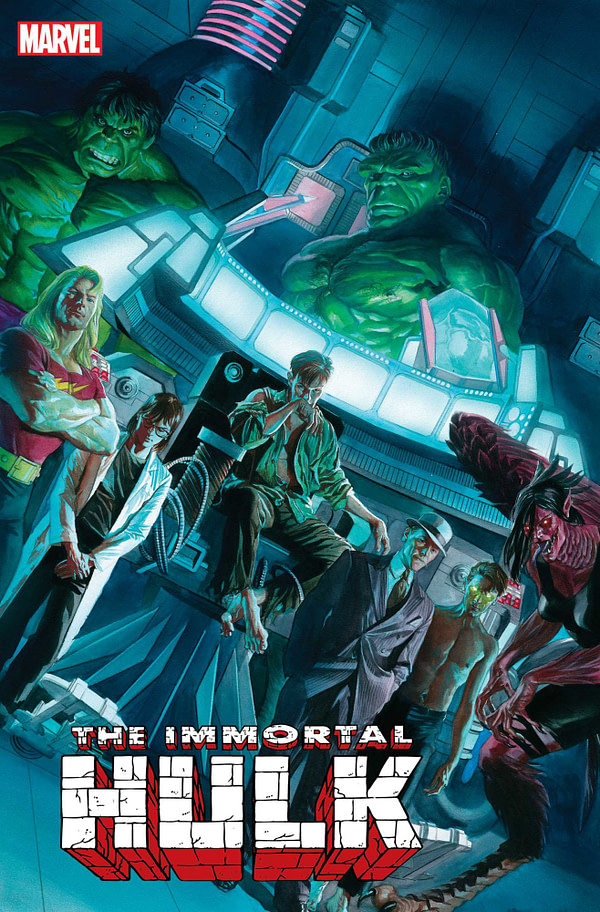 IMMORTAL HULK #26
AL EWING (W) • JOE BENNETT (A) • Cover by ALEX ROSS
• He's got an underground fortress. He has powerful allies. He's even got henchmen.
• He's got everything he needs to declare war on human society as we know it. He's the most dangerous man in the world…
• …and BRUCE BANNER is just getting started.
32 PGS./Parental Advisory …$3.99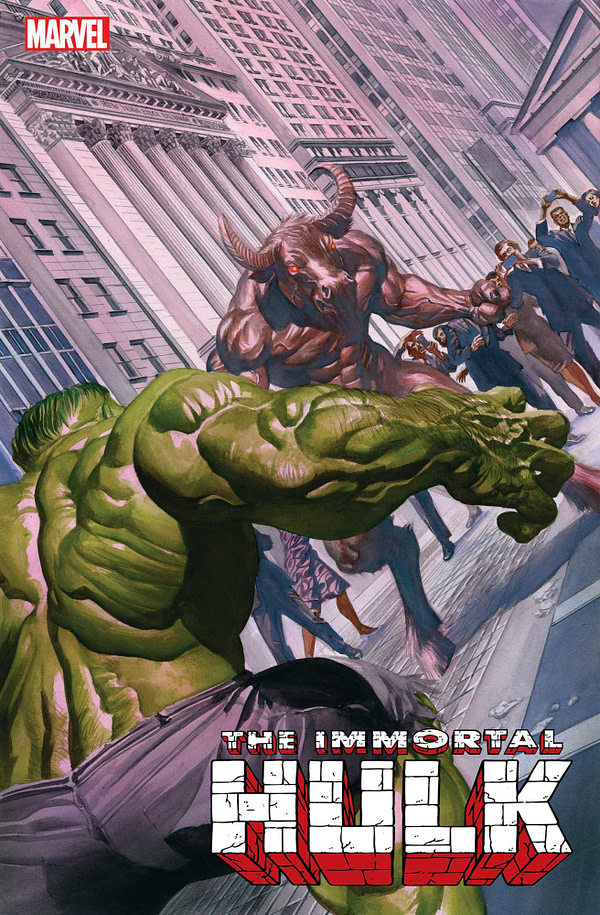 IMMORTAL HULK #27
AL EWING (W) • JOE BENNETT (A) • Cover by ALEX ROSS
2099 VARIANT COVER BY Tom Raney
• Some monsters are born from gamma… other monsters worship a different kind of green.
• In his war on the human world, the Immortal Hulk is taking the fight to its lords and masters – the Roxxon Corporation.
• But when you mess with THE MINOTAUR… you get the horns.
32 PGS./Parental Advisory …$3.99