Last night in old London town, a small coterie of comic book creators gather in a pub, with visiting Heavy Metal CEO Jeff Krelitz to look at advance copies of the new comedy anthology spinoff from Heavy Metal, Soft Wood. Scheduled to be published every two months, the first issue features all manner of folk, some present last night, while others present were showing off all manner of portfolios that suggested they may be appearing in upcoming volumes of the magazine.
For myself, Soft Wood republished my Watchmen parody, Watchmensch, drawn by Simon Rohrmuller and now in loving colour courtesy of Watchmen colourist John Higgins who returned to his old analogue colouring skills to work on this parody of his old work, recreating those colour swatches and then exaggerating them slightly.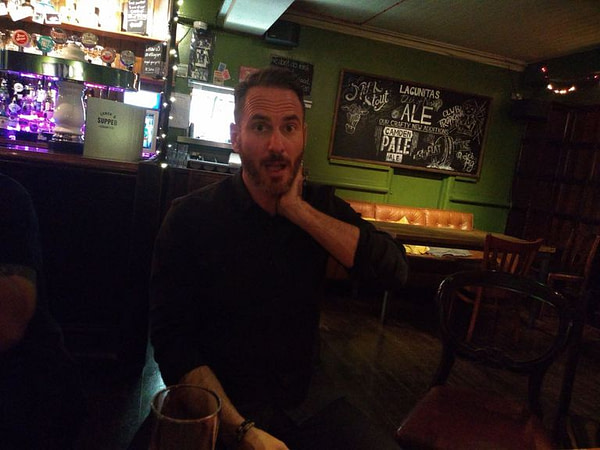 Heavy Metal CEO Jeff Krelitz wondering what he has brought into the world.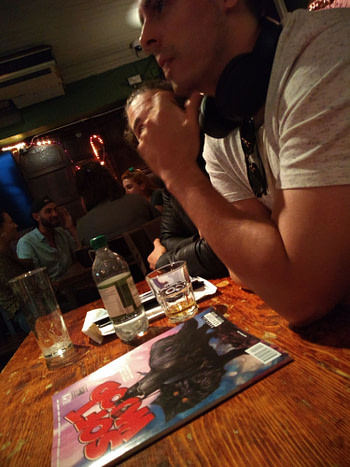 The Secret Protectors creators Adam Wheeler and Benjamin Nunn, looking for a way into Soft Wood.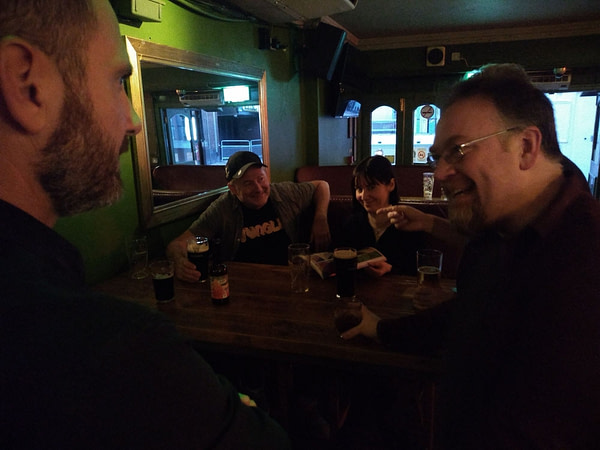 Krent Able, who appears in Soft Wood, looking for news on the second issue…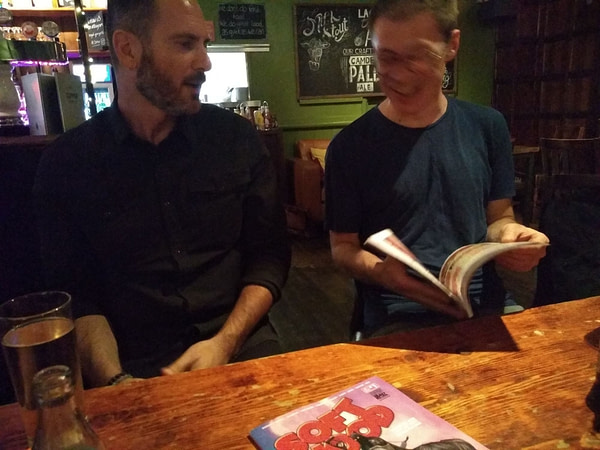 …with staff of Orbital Comics, Karl and Liz, in the background…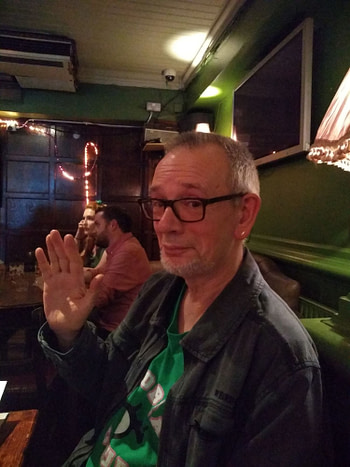 Pete Hogan, fresh with news from the Syfy TV adaptation of his comic Resident Alien, with filming to recommence in November.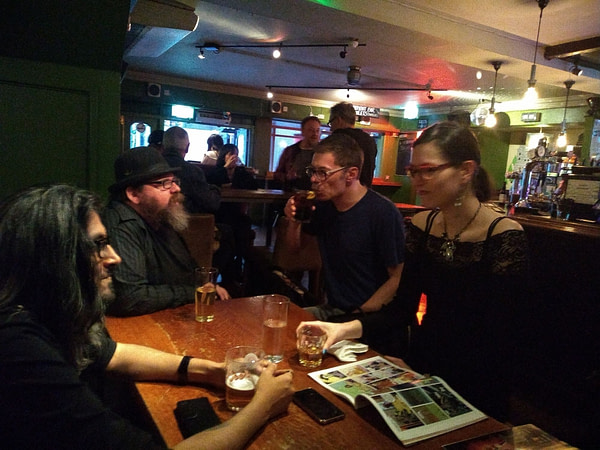 Ram V, Mark Stafford, Krent and Pauline poring through pages and pouring through beer…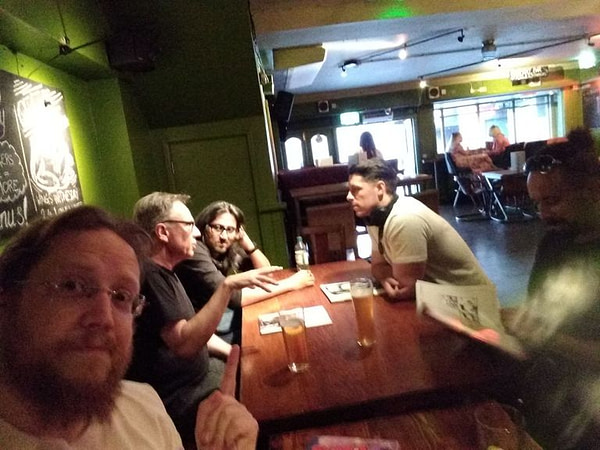 And David Hine explains panel theory to his new students…
Soft Wood is a 150-page bi-monthly magazine including work by Evan Dorkin and Charo Solis, Shannon Wheeler, Krent Able, Tony Lee, Dan Boultwood and Adam Wollet, Jake Thompson, Bob Fingerman, Marc Koprinarov, Scott R Miller, Osmarco Valladao, Manoel M. and Carlos Cabrera, Tom Pinchuk, Denis Medri and Troy Peteri, Alex Jenkins, Sean Frost and Rafer Roberts, Jesse Blaze Snider, Steve Kurth and D. C. Hopkins, Shannon Eric Denton and Benjamin Mackey, Tony Fleecs, Celor, Vladimir Popov and Micah Myers, Sean Chen and Dee Cunniffe. Should be out in comic stores for September 4th, and can be ordered directly here and here…