Shawn Kittelsen (Mortal Kombat 11) and Eric Zawadzki (The Dregs, Eternal) are launching Heart Attack, a new series from Image Comics/Skybound Entertainment in November.
In Heart Attack, gene therapy has saved Americans from disease—only to give birth to Variants: people with powers so unique, the government denies their human rights. But a rebellion has begun… Charlie North is on the run from the police when he crosses paths with Jill Kearney. Instant attraction becomes mass destruction when they unlock powers neither knew they had. Now, the question isn't how to use them—but how far they're willing to go.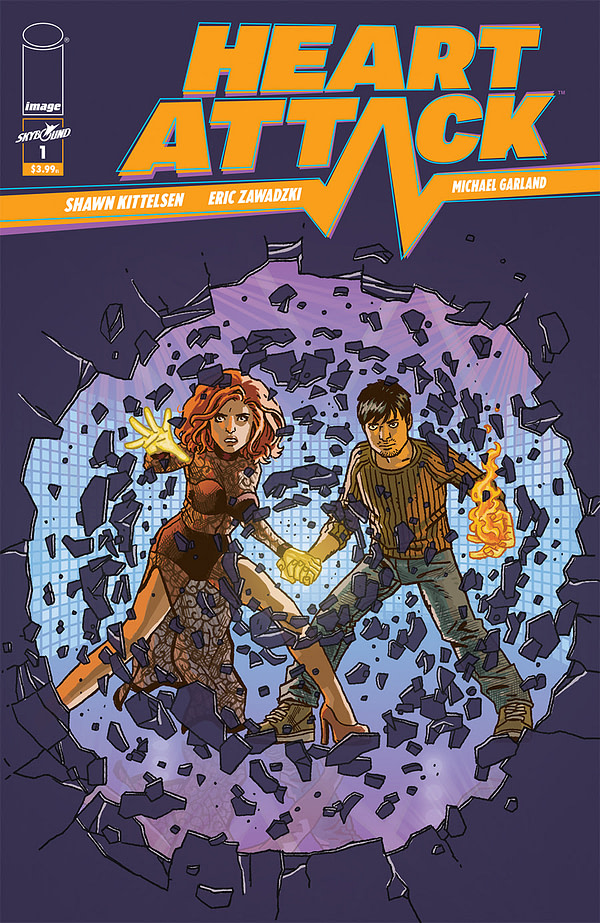 "Way back in 2014, I had an idea for this series that was all about the future—a nightmare that America could become, if we weren't careful. But in 2019, many of us are living that nightmare daily, in one headline after another—hatred, violence, injustice, disparity, disenfranchisement and more. So while this book is set in the future, it's really about our world today. It's about how people find love in hopeless times, and how our personal bonds inspire the courage to rise against forces bigger than ourselves," said Kittelsen. "I'm super grateful to everyone at Skybound for the time and effort they've put into this series, and for giving me a platform to tell an unconventional sci-fi love story that's more concerned with emotional arcs than action scenes. The best thing about working on this series has been collaborating with Eric. Whatever's in my mind's eye when I'm writing scripts, Eric finds a way to make it more impactful, dramatic, and beautiful. His character performances are award-worthy. It's impossible for me to imagine this book drawn by anyone else. Add Michael's colors to that, and this book is a visual stunner. I can't wait for you all to see what we have in store!"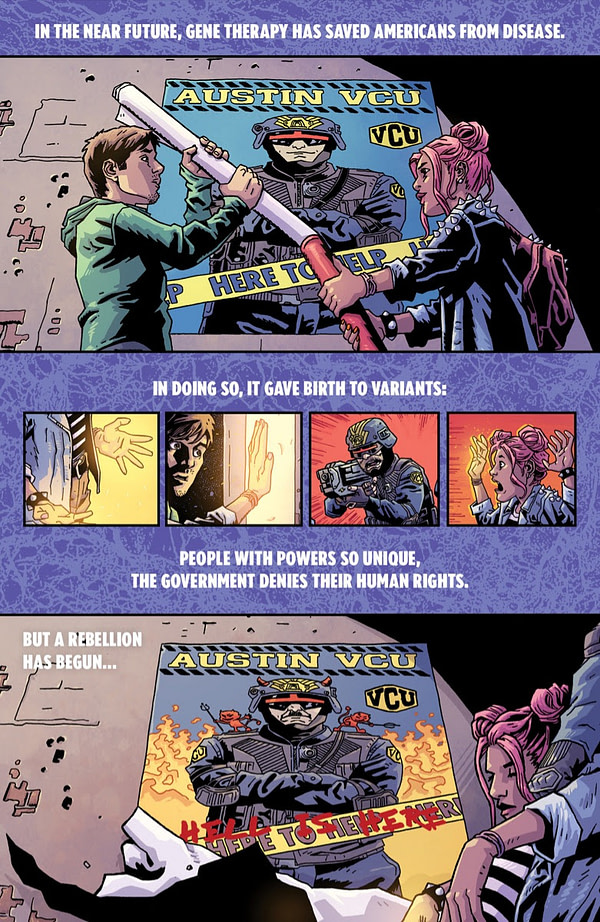 Superpowers and teenage romance ignite in this electric, original new offering from Skybound Entertainment.

Zawadzki added: "All the politics, fireworks and twists and turns are just the backdrop of a story about two people who find a very special connection with each other. What excites me about this comic is how it uses a sci-fi metaphor to convey that universal feeling of developing a crush on someone new. That feeling of being with that new person in your life is emotionally very powerful and I think we found a unique way of capturing it. Shawn's scripts have been challenging in specific ways that have forced me to grow as a storyteller and that's been very exciting for me. There are certain sequences in this series that I can't wait to show off. Michael's colours really capture that vibrant, pop energy that the story requires. And more importantly, his work makes me look better than I actually am."

Heart Attack #1 (Diamond Code SEP190037) will hit stores on Wednesday, November 20th