The new Loki series written by Daniel Kibblesmith and spinning out of the recent War Of The Realms is well-timed with a new Loki TV series in the works from Marvel and Disney. But this series will have a lot more to say about how the Marvel universe works.
We have already been told it will feature the House Of Ideas and the Children Of Eternity. But what does that mean?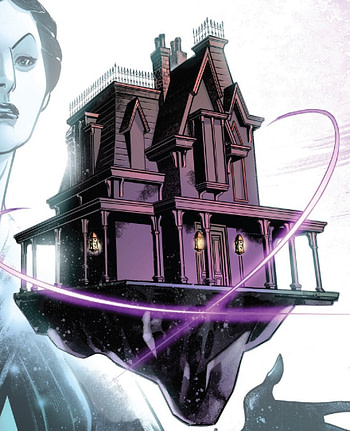 The House Of Ideas was introduced by Mark Waid, Al Ewing, Jim Zub and Paco Medina in the recent Avengers: No Road Home weekly storyline. But it seems to have legs. not literally, that would be far too Baba Yaga of it. But this interdimensional meta-home of Marvel continuity, a teleporting get-out-of-jail card and a symbol of Marvel Comics storytelling in real estate terms looks like it will be all over the place.
First, the final issues of Mark Waid and Jesus Saiz' Doctor Strange series features, and I quote, 'A truly terrifying villain is working their way into the Marvel U via a small house in Kansas, in the issue that will have people talking for years!' Now the House Of Ideas has of late been seen on Staten Island, but it could pop up anywhere. That's one of its things. And in Loki #3, it is found in Asgard. Or Asgard is found in it, one of the two.
Recently, House Of X showed us that the entirety of the Marvel Comics timeline took place over nine years, from Professor Xavier deciding to form the -Men, to the current date. Well, Loki #3 takes that and explains how the heroes of the Marvel Universe could have had so many adventures in that time, especially Spider-Man and Wolverine. Look for this issue to be referred to in internet arguments for decades to come.
Oh and Loki #3 is also is up for Final Order Cut Off today. Just in case. Doctor Strange #18 is FOC in a week…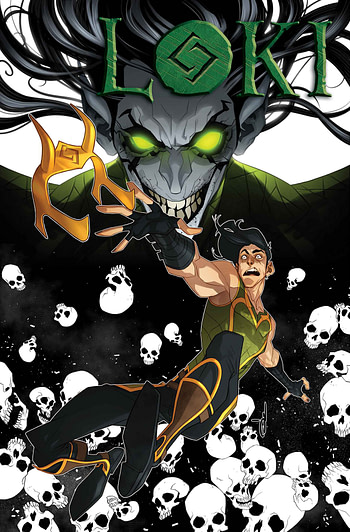 LOKI #3
(W) Daniel Kibblesmith (A) Oscar Bazaldua (CA) Ozgur Yildirim
WELCOME TO HIS NIGHTMARE!
The nefarious NIGHTMARE has come to Earth, and only Loki, "The God of Nothing," can stop him from trapping all of New York City into the Nightmare Dimension! But first, he'll need to strike a bargain with a new and powerful force that will change the Marvel Universe forever. Who or what will Loki become when he steps foot into the mysterious HOUSE OF IDEAS?
Rated T+In Shops: Sep 11, 2019
Final Orders Due: Aug 19, 2019
SRP: $3.99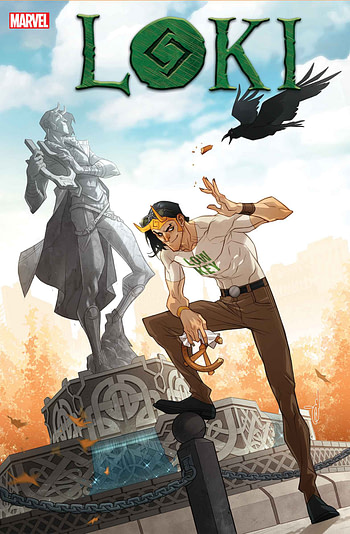 LOKI #4
(W) Daniel Kibblesmith (A) Oscar Bazaldua (CA) Ozgur Yildirim
EARTH'S CLEVEREST HERO!
Loki's death has been foretold by THE CHILDREN OF ETERNITY, the Fear Lord NIGHTMARE has come for vengeance, and among the FROST GIANTS, rebellion is brewing. Is even Loki clever enough to stay one step ahead this time? Perhaps now that he's cursed with a brand new power that will forever transform The Marvel Universe's most dashing scoundrel as he begins a new journey into the biggest mystery of all!
Rated T+In Shops: Oct 09, 2019
SRP: $3.99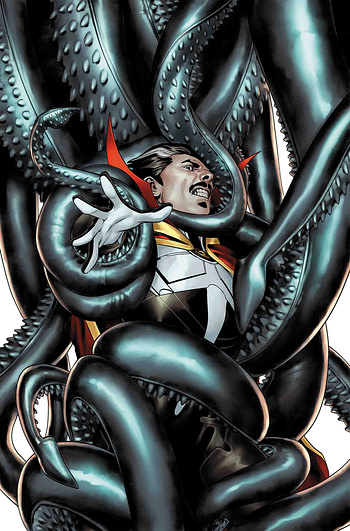 DOCTOR STRANGE #18
(W) Mark Waid (A/CA) Jesus Saiz
• Stephen Strange is back on Earth after his Multiversal odyssey with Galactus and Clea.
•  But is the Multiverse done with Doctor Strange?
•  A truly terrifying villain is working their way into the Marvel U via a small house in Kansas, in the issue that will have people talking for years!
Rated T+In Shops: Aug 28, 2019
SRP: $3.99