Tony Stark Iron Man #15 hits stores next week from Marvel Comics, by Dan Slott, Jim Zub, and Juanan Ramirez, and it sees Tony Stark face justice in court for the effects of his eScape technology.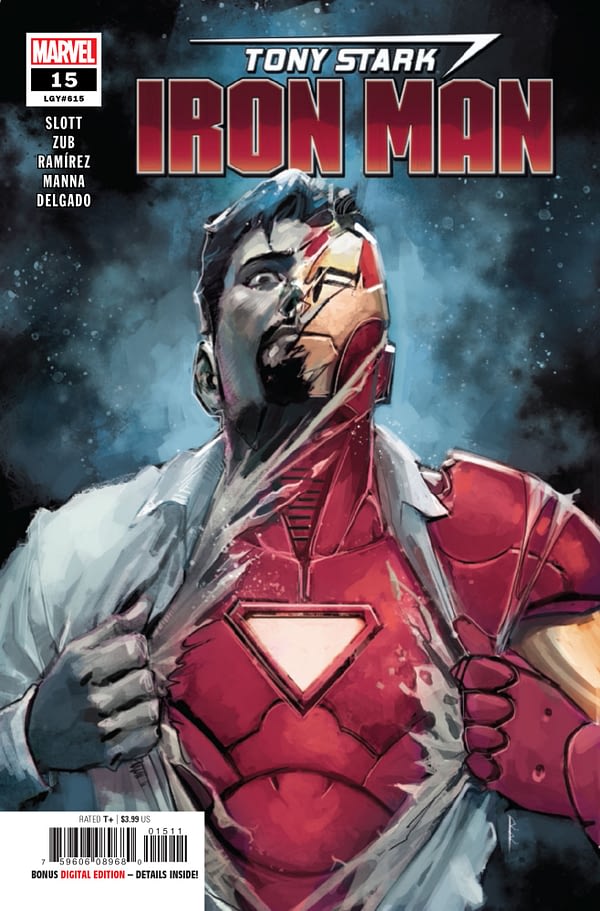 But Stark is dealing with an internal crisis as well, both struggling with a relapse to alcoholism while in the virtual eScape world, and also grappling with the fact that he is technically a copy of the real Tony Stark. Heavy.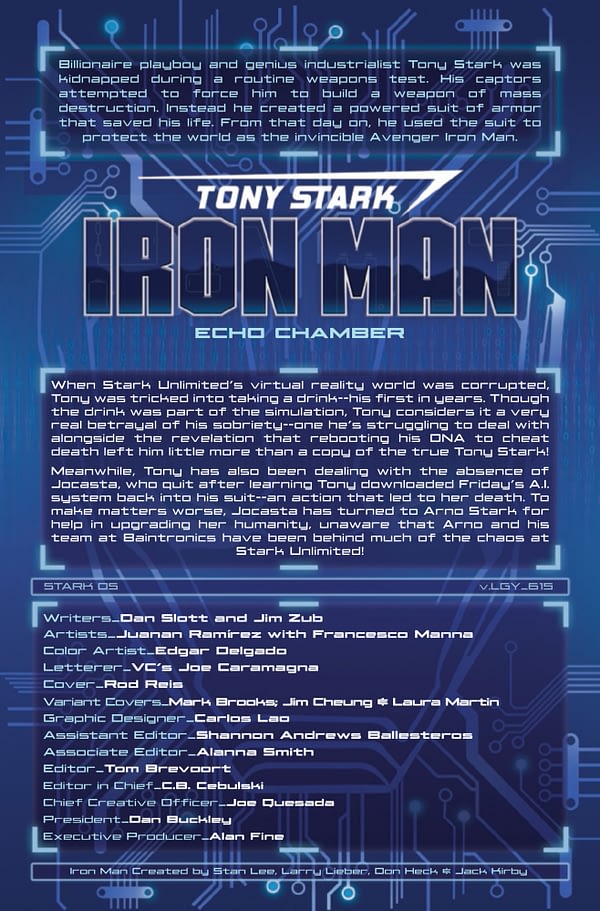 And now, testifying before Congress, Stark is grilled on the nature of artificial intelligence…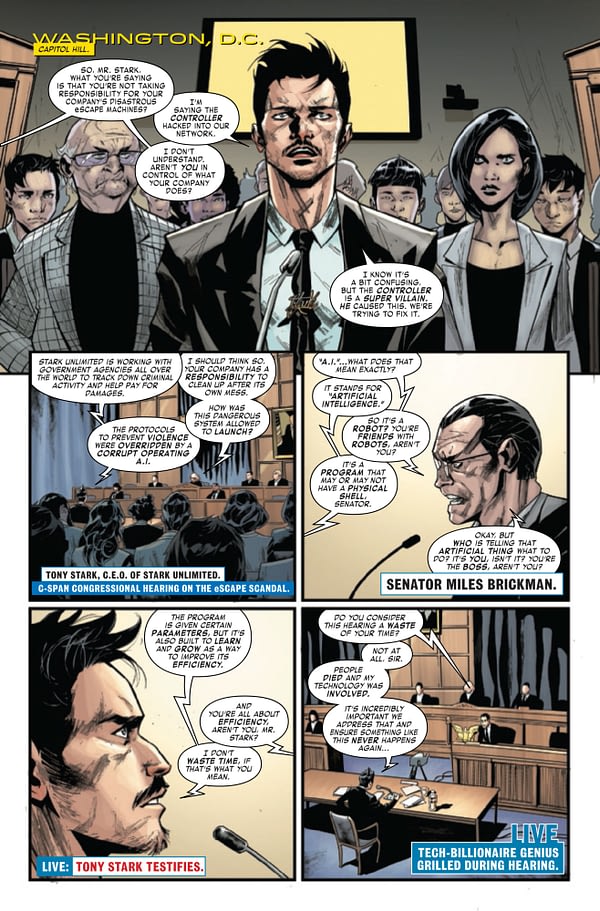 Though the depiction of this trial isn't very realistic. Where are the Senators from the opposing political party calling the hearing a sham?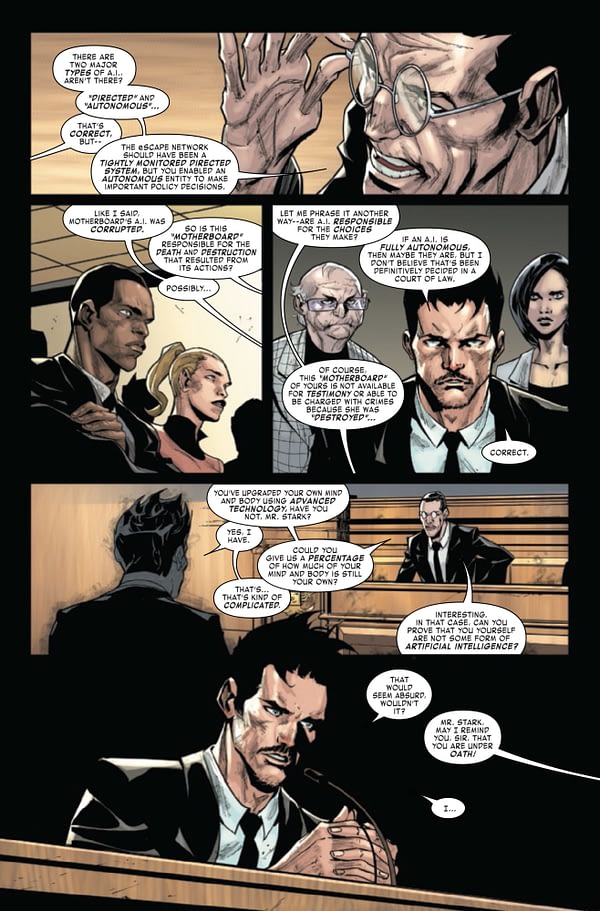 Ah, that's the big question, isn't it? And Tony has a shockingly honest answer.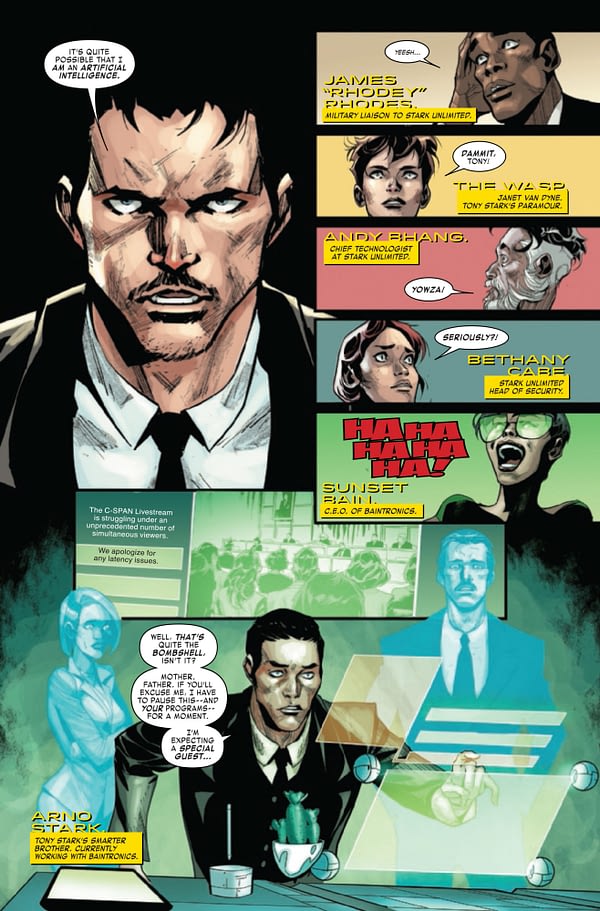 Yikes! Meanwhile, Machine Man tries to talk Jacosta out of getting a human-looking body…
Tony Stark Iron Man #15 hits stores on Wednesday.
TONY STARK IRON MAN #15
JUN190901
(W) Dan Slott, Jim Zub (A) Juanan Ramirez (CA) Rod Reis
Reality is in the eye of the beholder, as Tony Stark questions his humanity… while Jocasta is making the choice to leave her robotic body behind and upgrade to biological parts. A turning point is coming to the Marvel Universe as robotic and A.I. rights are being threatened in America. Guest starring the Vision. And featuring the return of one of the Avengers greatest threats!
Rated T+
In Shops: Aug 21, 2019
SRP: $3.99