A few years ago, a young woman named Jennifer DeRoss (I believe she was a graduate student at the time) contacted me for advice and information related to work she was doing related to the life and career of Gardner F. Fox. Fox, of course, was an early friend and mentor to me in the comics field… for instance, it was he who gave me the name and address of a young college professor named Dr. Jerry G. Bails in Detroit who had recently purchased his bound volumes of early All-Star Comics (of which Fox had written #3 through #34, to establish DC's iconic and important Justice Society of America), and who a few years later forwarded editor Julius Schwartz' invitation to try my hand at an early Elongated Man story for Detective Comics.  Far beyond that, Fox was one of the most important comicbook writers ever, part of a pantheon that includes Jerry Siegel and Bills Finger, Everett, and Parker.
Having once nurtured thoughts of myself writing a bio of "Gar" (as Jerry Bails and I used to address him in letters back in the early 1960s), I was as encouraging and helpful to Jennifer as I could be. Now, she has turned her research into Gardner Fox: The Forgotten All-Star, from Pulp Hero Press, the first book ever written about the scripter and co-creator of the Flash, Hawkman (twice!), Dr. Fate, the Justice Society of America, the (Silver Age) Atom, and the Justice League of America–and of various other characters, both at DC and elsewhere–and it's a very welcome one. Fans of the comics medium, particularly of super-heroes, should embrace it, as well.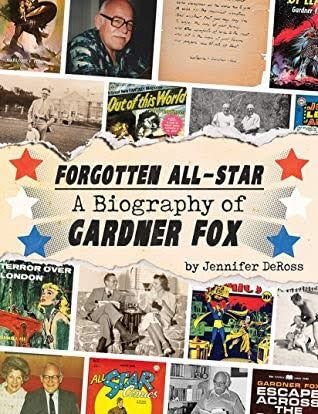 Gardner started out as a fantasy and science-fiction fan (and history buff) who became a lawyer. But, by a stoke of luck (for us, as well as for him) a childhood friendship with Vin Sullivan–who later became first the DC editor who made the decisions to publish first Superman, then Batman, then a co-founder of Columbia Comics, and later still of his own company, Magazine Enterprises–led to Fox's becoming the second writer of Zatara the Master Magician in Action Comics (after the initial story, probably written by originating artist Fred Guardineer), and soon one of the primary writers for the DC-related company All-American Comics, under M.C. Gaines and his editor Sheldon Moldoff. At times it's not strictly known whether he wrote the first story of a given hero or merely came aboard with the second to point the character in the right direction (such disputes exist with regard to Sandman, Starman, the Face, Skyman, and the cowboy Ghost Rider drawn by Dick Ayers, at the very least); but in any event he became one of the most important and sought-after writers in the field. He also co-created Moon Girl, the attempt by Gaines to re-create the success of his and W.M. Marston's Wonder Woman at Gaines' latter-'40s fledgling company, EC Comics. In later years, after he and other veteran writers like Finger, Arnold Drake, et al., were pushed out of DC as that company flailed about trying to catch in a bottle the same kind of lightning Stan Lee had found, Stan and I were happy to give Gardner a sort of safe harbor at Marvel, where he briefly wrote the adventures of Dr. Strange and Red Wolf as well as a number of mystery and fantasy stories before deciding that he was uncomfortable utilizing the "Marvel method" of scripting, and he mostly retired from comics–but continued to write the historical, fantasy, and sword-and-sorcery novels that had been his sideline for a number of years.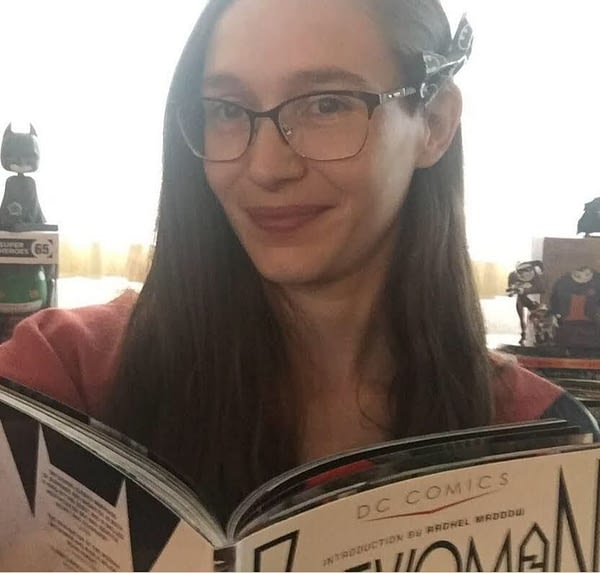 To partake of Jennifer DeRoss' bird's-eye view of the career of Gardner Fox is, in a very real sense, to scan the landscape of the comicbook industry itself, from its super-heroic transformation beginning in the late 1930s through the end of the Silver Age in which he was so crucial and instrumental. Many of today's comics fans, even those who admire such concepts as Flash, Hawkman, the Atom, Dr. Fate, and the two all-important super-hero groups he co-created, are unaware of his centrality. Jennifer's fine book is an important first step in remedying that error.
Roy Thomas
Enjoyed this article? Share it!