House Of X #2 is now going to a third printing. The Curious Case Of Moira X made such an impact, it has seen its first printing selling for $18 to $25 the week it was published, with a second printing issued straight away – but it seems it wasn't enough. The second printing will be in shops on August 21st and the third printing will now be published on the 18th of September.
Here's a look at the covers to House Of X #2 and Powers Of X #2's second printings. Looks like for second printings on these series, everything will blue out…
While for third printings, it seems to be repurposed speech balloons from the comic… here's what the third printings to the first issues look like…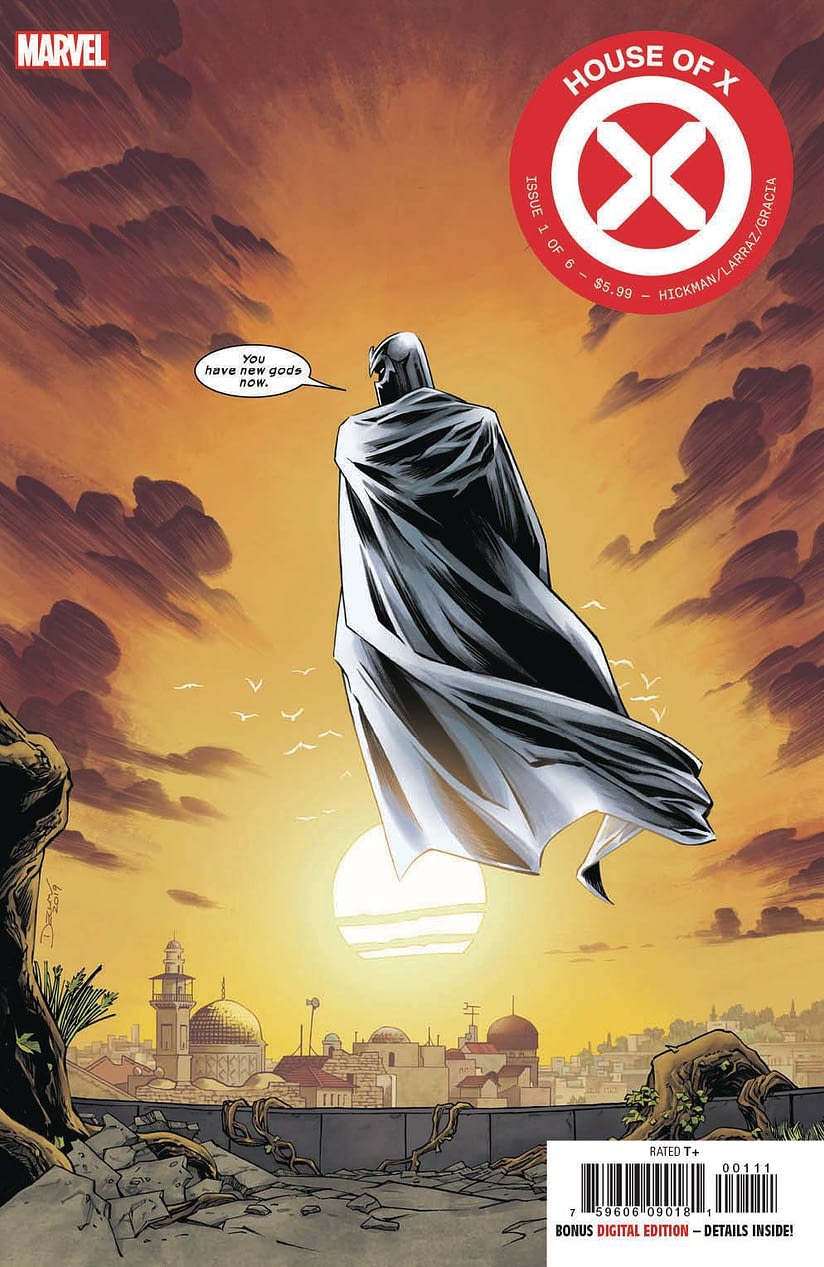 Enjoyed this article? Share it!