Often – indeed pretty much always – when a comic book is coming out, publishers run previews of the comic ahead of time, to entice people in. Often the first few pages – which also has the effect of making people feel they may not have had their $4.99 worth when they already had the first third for free, and have you seen hoe much thinner Marvel's $4.99 annuals are compared to DC? I mean seriously.
I always thought Skjybound have had the best idea, with Walking Dead especially featuring a page of panels from through the issue, but not too far in, teasing what is to come like an actual trailer, rather than giving away the entire first act, as is common.
But DC Comics have really excelled themselves with the Batman/Superman #1 teaser. Because they give away for free six pages, fully lettered from almost the very end of the comic book. Of this 22 page $4.99 comic book, you can read pages fourteen to nineteen for free. Giving away the big twist of the issue, weeks ago, running in the back of pretty much every DC Comic book.
And everything else that follows it can be surmised from the preview of the beginning of Batman/Superman #2 they also gave away for free.
So look forward to a lot of puzzled readers of DC's big new launch title in three weeks as they go 'hang on, haven't I already read this'?
BATMAN SUPERMAN #1
(W) Joshua Williamson (A/CA) David Marquez
Up in the sky, in the dark of the night, trust no one-for the Secret Six walk among us. Spinning out of the devastating events of the Batman Who Laughs, Superman and Batman are together once more in an all-new monthly series-and they're facing a terrifying new threat that could strike from anywhere. The Dark Knight and the Man of Steel must journey into the depths of Gotham City to learn which of their fellow heroes has been transformed into the horrifying horseman of their most dangerous and deranged foe ever. Our heroes will need to fight to survive, but an even more dangerous question lurks in the shadows: Can Superman and Batman even trust each other?In Shops: Aug 28, 2019
Final Orders Due: Aug 05, 2019
SRP: $3.99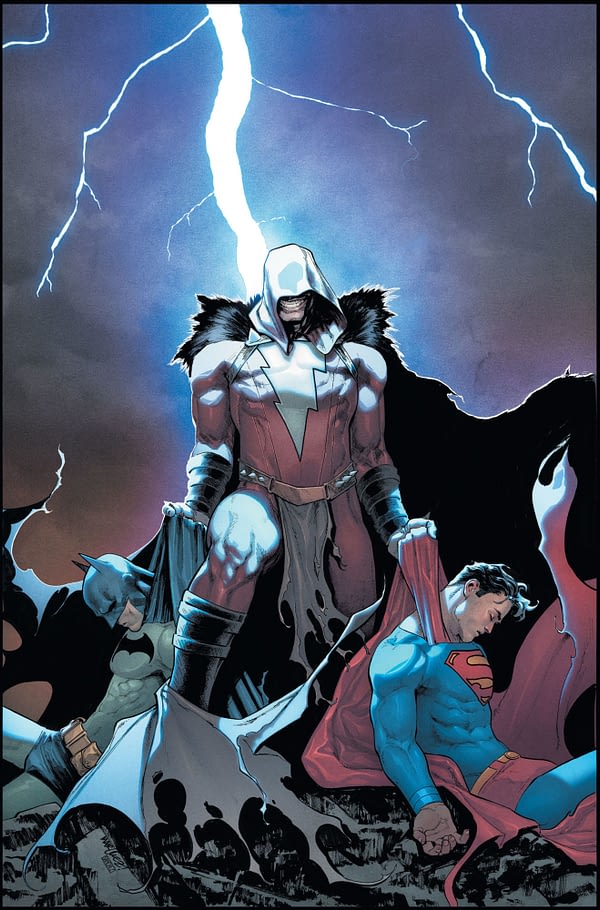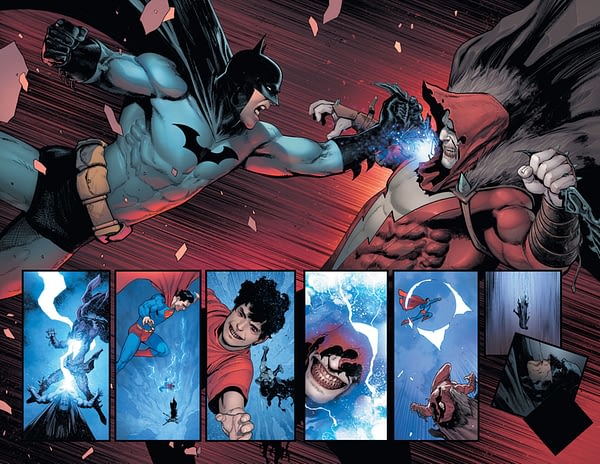 BATMAN SUPERMAN #2
(W) Joshua Williamson (A/CA) David Marquez
The Batman Who Laughs' plot is bigger than either the Caped Crusader or the Man of Steel realized. Following a showdown with the devious killer's first sentinel, a jacked-up, Dark Multiverse-infected Shazam!, the pair has to figure out who else has been targeted for similar transformations. Their first two guesses: someone very close to Batman and the one hero that would make failure nearly impossible-Superman himself!In Shops: Sep 25, 2019
Final Orders Due: Sep 02, 2019
SRP: $3.99
Enjoyed this article? Share it!