Some cool news for Call Of Duty fans as the latest incarnation, Call Of Duty: Modern Warfare, will be playable at the 2019 CWL Championship. With all the talk of multiplayer recently (which we'll have our own take on soon), Activision and Infinity Ward seem very eager to show off what the game can do. And for the select few who purchased a ticket to the esports championship happening in two weeks, you'll get that chance.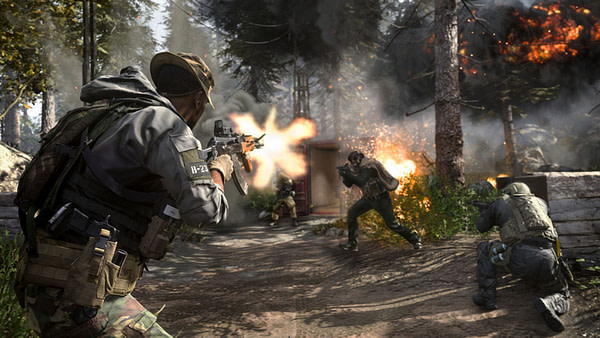 The company released a post on their official twitter account letting attendees know that they will get the chance to play the multiplayer rounds from August 16th-18th. The tourney and the demos will be held at the UCLA Pauley Pavilion in Los Angeles, at the PlayStation Booth. Meaning you're probably not going to see the PC version of it, just the console.
It's your turn: #ModernWarfare Multiplayer will be playable at #CWLChamps 2019

Get your ticket today and be there August 16-18 in Los Angeles for the biggest event of the @CODWorldLeague season: https://t.co/3azeMC6v8V pic.twitter.com/xVHm8aqPhu

— Call of Duty (@CallofDuty) August 2, 2019
There are a few different modes for players to try out while they're there, including 2-v-2, 6-v-6 missions, and the giant 10-v-10 deathmatches. If you're all lucky, maybe they'll do 20-v-20. It's a good chance to see what the new Call Of Duty: Modern Warfare can do before it's released on October 25th.