Ever since the Season Two premiere trailer teasing a new character coming to Apex Legends, people have been waiting patiently for new info. The character's name is Crypto, or at least that's what he's being called, and by all accounts, they're basically a master hacker. Some images, like the one you see below, have been leaked showing off what they look like. Or at least concept art, there's no telling if it will be the final product or of its just artistic license.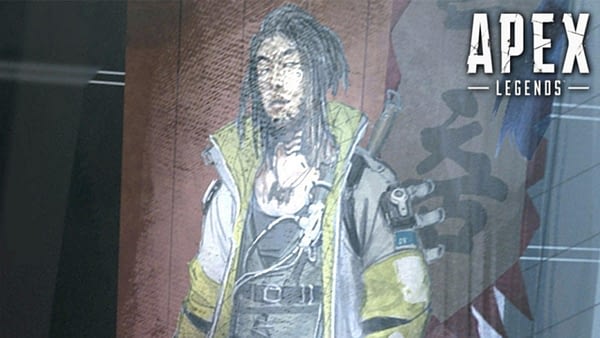 Now it looks like we have confirmation the character is going to be on the way soon, as this post from Twitter by Respawn Entertainment developer Tina Sanchez shows some behind-the-scenes work. As you can see, they're in the studio doing motion capture for a character who appears to be walking with a cane. Or at least that's what they're going for.
Working on Apex Legends stuff 😍@jitterbot @_moyparra pic.twitter.com/CeGxxqvldR

— Tina Sanchez (@Teanah) August 1, 2019
When we'll actually see the character is unknown at this point, but knowing Apex Legends devs, they seem to like to do reveals around major events. The next big one after EVO 2019 is PAX West. If that is the case, we'll see the character within the next month.
Enjoyed this article? Share it!