Universal released the trailer for Sam Mendes' World War I epic drama 1917 involving a dangerous mission involving two British soldiers played by George McKay (Captain Fantastic) and Dean-Charles Chapman (Game of Thrones) to deliver intelligence calling off a planned attack that could save thousands of lives. Colin Firth plays their commanding officer giving them their mission as the trailer begins with a scene where mortars exploding around a soldier running in one direction perpendicular to a squad going into combat. The solder runs towards the camera as it appears he's running away from the scrolling lettering in the frame. Firth delivers the ominous words to their mission.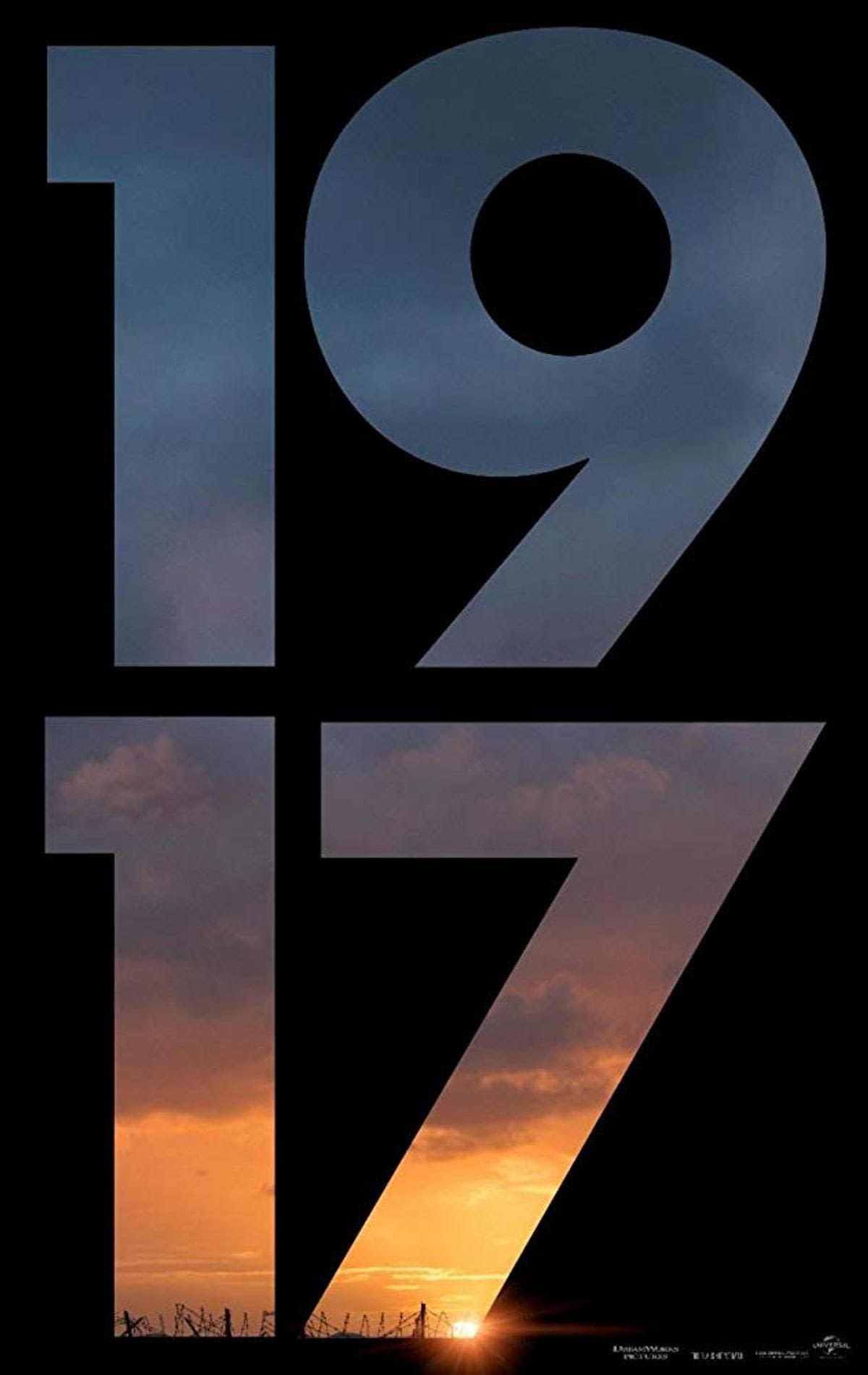 "Your orders are to deliver a message calling off tomorrow's attack. If you don't, we will lose 1,600 men, your brother among them. If you fail, it will be a massacre."
Other shots cut through soldiers running in trenches, crawling through floating corpses of their brethren and trudging through the battlefield as the words "Time is the enemy" appear on the screen offering snapshots of rampant death and destruction before going to the final title screen. The conflict lasted from 1914 – 1918.
The Academy Award-winning director of American Beauty co-wrote the screenplay with Krysty Wilson-Cairns (Penny Dreadful).
Two British soldiers experience one harrowing day while fighting in World War I.
The film, which takes place at the height of the war, looks to capture the similar tension and pacing as Christopher Nolan's Dunkirk, but the choice of having the scenes splicing with the wording distract more than brings attention to the action. Stylistic framing should NEVER distract from the action going on the screen, looking at you Ang Lee's The Hulk!
1917 stars McKay, Chapman, Firth, Mark Strong, Andrew Scott, Richard Madden, Claire Duburcq, and Benedict Cumberbatch.
The film comes to theaters on December 25th.
Enjoyed this article? Share it!