It looks like we'll be waiting just a little longer for Necrobarista to be released as Route 59 announced today that they're going to be pushing it back. The company sent out the announcement below letting fans know it would be pushed back a hair for a Q3 2019 release, but still didn't put a proper date on the game. But assured fans the Switch and PS4 versions would still be on the way for 2020. This is one of the most anticipated indie games we've been looking at for nearly two years now and we can't wait to see it released.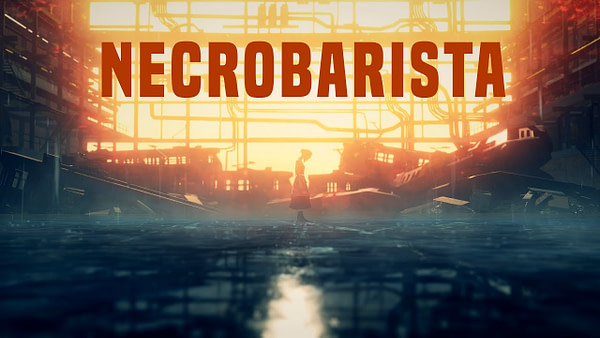 Due to unforeseen circumstances, the cinematic cel-shaded visual novel will now launch a tad later in Q3 2019 than previously announced. While the team is eager to share Necrobarista with fans, it was determined taking a bit more time and allowing the game to percolate a little longer will be for the best. Route 59 will take this opportunity to continue polishing the game so it can provide players with the best possible experience when it releases for Windows PC later this year via 

Steam

 and 

Playism

.

The additional development time also means Necrobarista will support more languages at launch. Those include English, French, French (Canadian), Italian, German, Spanish, Chinese (Simplified and Traditional), Japanese, Korean, Russian, Turkish, Arabic, Brazilian Portuguese, and Dutch. The studio appreciates fans' enthusiasm and patience and looks forward to delighting everyone with the story behind The Terminal, a supernatural café where the worlds of the living and dead intertwine, as well as the game's first-person adventure sequences and dynamic camera that put new spins on the genre.