Joel Elad and Dirk Wood took to the stage at the Diamond Retailer Lunch at San Diego Comic-Con on Friday for the IDW presentation. And while Titan Comics got people to wish Andrew Sumner's mother a happy birthday, Dirk went dark by telling us all how long ago his mother died and was grateful for the reminder. What goes on at San Diego, stays at San Diego, right?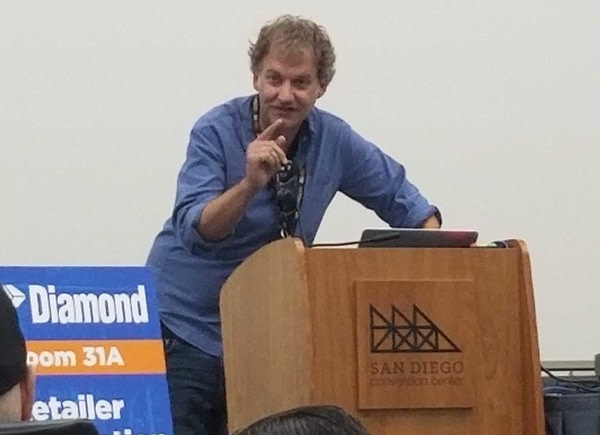 And Joel had a lot to say about passion and its importance.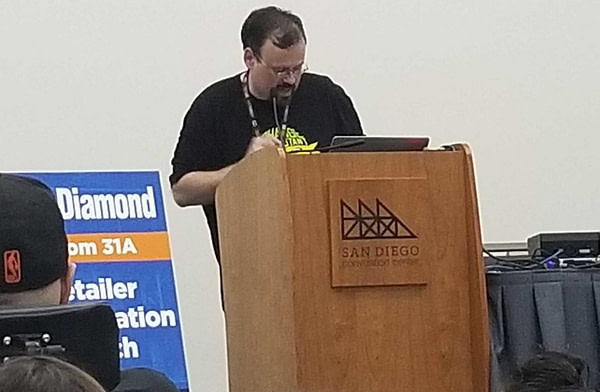 And they began with Locke and Key, returning from Joe Hill and Gabriel Rodriguez, with the new issue for sale at the show at the IDW booth.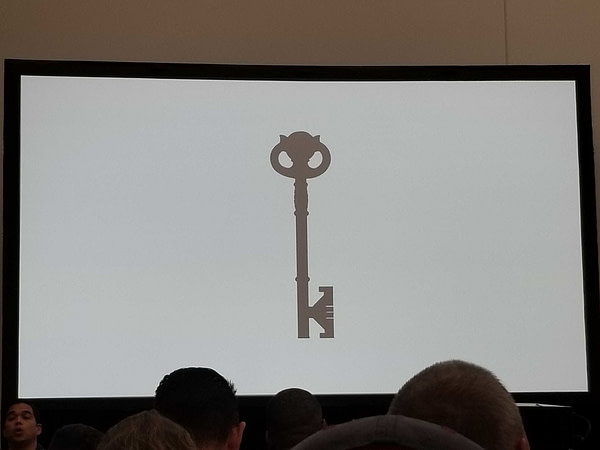 They talked about putting Darwyn Cooke's Parker, Martini Edition back into print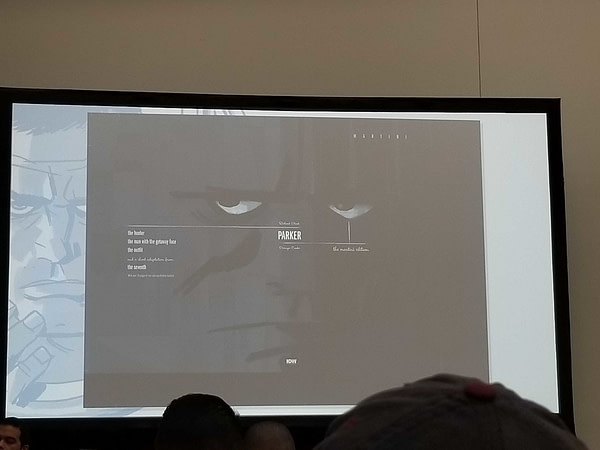 And about the 'new member' in IDW's family, Sunday Press Books. You may have read about that on Bleeding Cool earlier, of course. Here's the new logo.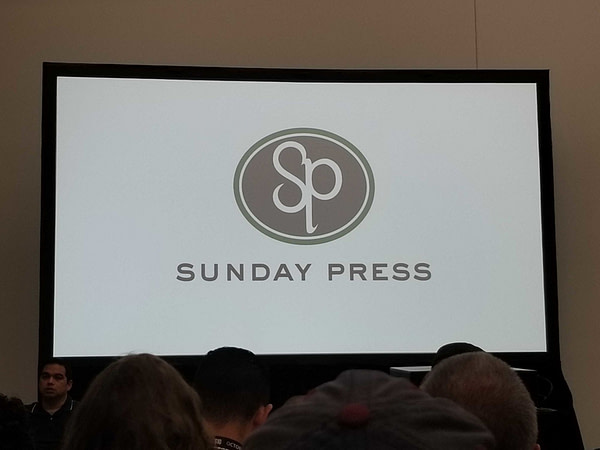 IDW has plans to colour all of Stan Sakai's previous work on Usagi Yojimbo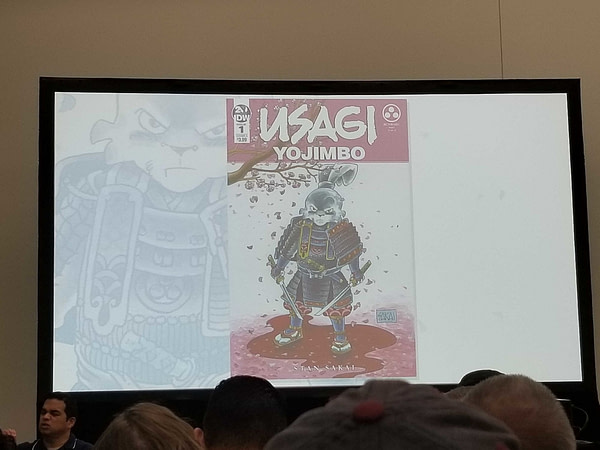 And they wanted to celebrate all their issue ones that are currently in third printings.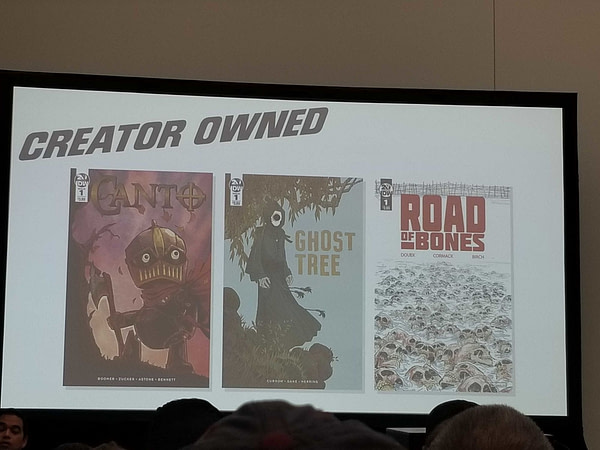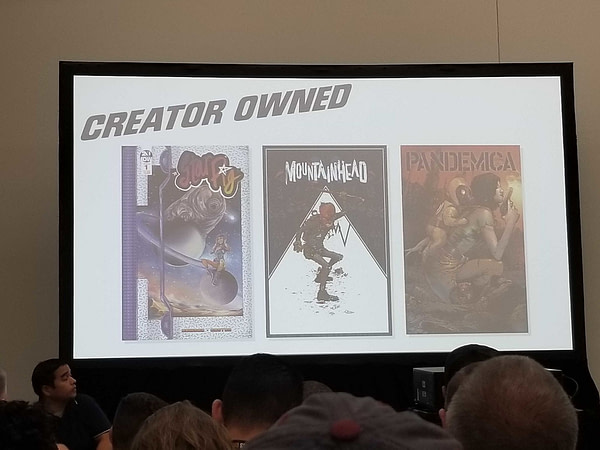 They have more 6 issues of Ragnarok coming…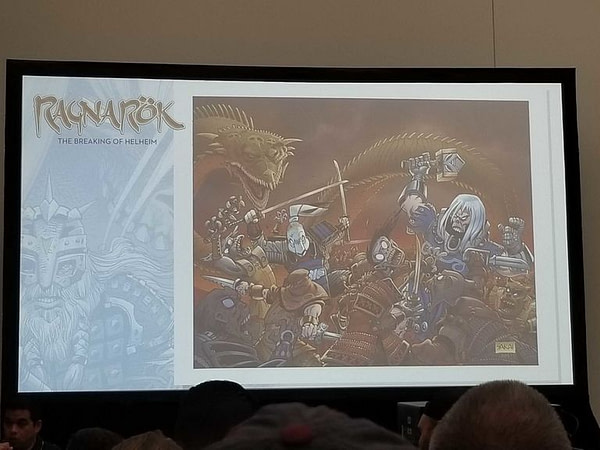 And wanted to show off George Takei's They Called Us Enemy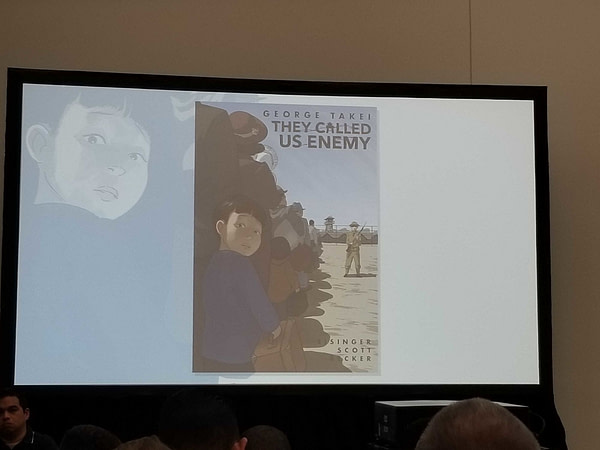 They thanked retailers for their support of new TMNT lead Jennika. She'll get yellow bandana to join team in issue 97 and they promise that issue 100 will change Turtle Universe of comics forever.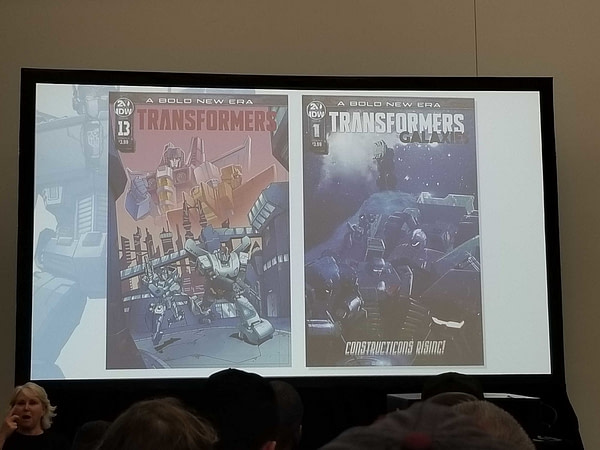 Transformers will go monthly in September, as people complained about biweekly books. With Transformers Galaxies as a new series coming.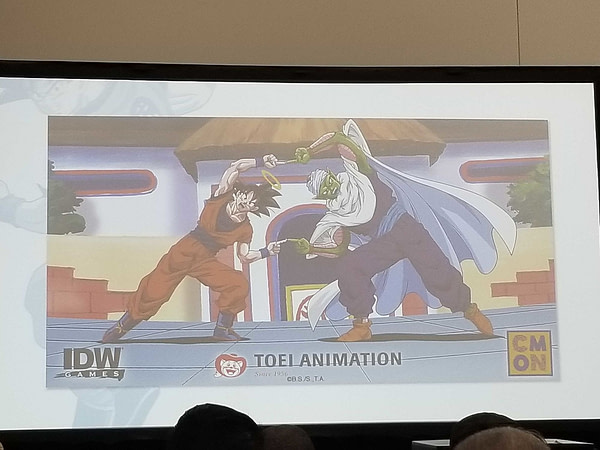 And have a Dragon Ball Z boardgame coming out…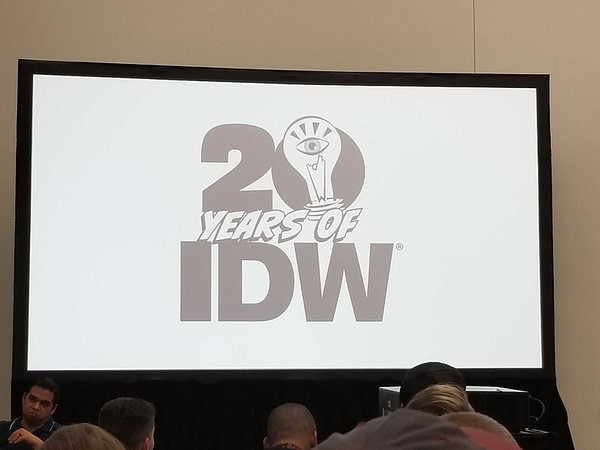 Here's to another twenty…  catch all our retailer lunch coverage right here.