"The Comic industry is alive and well" – that was the message to the assembled Retailer Lunch crowd at Diamond Comic-Con today, the annual gathering of tribes of comic book store owners, managers and employees, with distributors, publishers and creators. And very gratefully, Bleeding Cool was allowed through these hallowed doors. Where we were greeted by owner and CEO of Diamond Comic Distributors, and many ancillary companies, Steve Geppi, who had that central message for us all.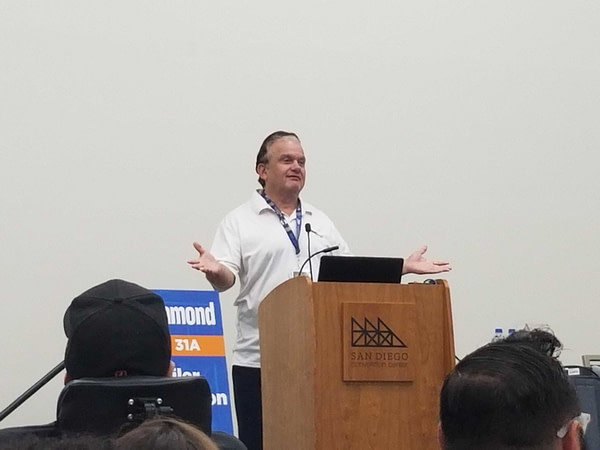 Geppi told the crowd that he 'takes a lot of pride in knowing movie industry would be dead without the comic industry'. And encouraged retailers to keep believing in the comic industry and that Diamond is here to do all they can to help you.
Though the initial figures that followed were a little more worrying – as Bleeding Cool previously pointed out, sales are down ever so slightly when it comes to comics – though toys appear to be having a bit of a boom.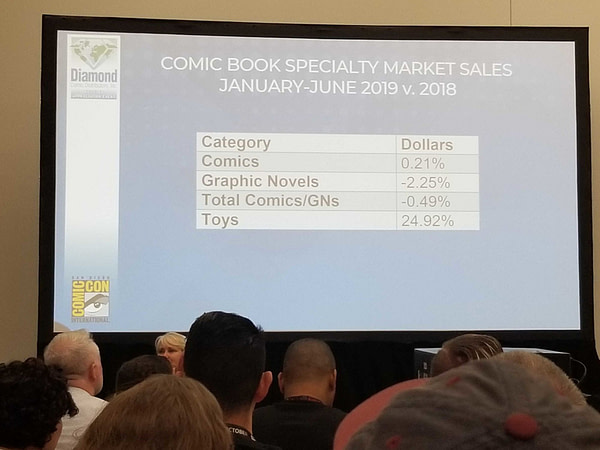 Keep an eye on more from the Diamond Retailer Lunch at San Diego Comic-Con with this handy Bleeding Cool tag…