It looks like Kevin Smith didn't feel like waiting for Saturday in Hall H to debut the trailer for Jay and Silent Bob Reboot. The fillmaker dropped the trailer early on YouTube, taking to Twitter to announce his impatience.
SNOOGANS! Rather than make you wait until Saturday night after Hall H, we're gonna show you the #JayAndSilentBobReboot trailer RIGHT NOW! If you like it, come see the movie, me & @JayMewes on the #RebootRoadshow Tour this fall! https://t.co/YQ5vtCG3eH pic.twitter.com/hkPa7WuDWm

— KevinSmith (@ThatKevinSmith) July 18, 2019
After the red band trailer, a message from Smith and co-star Jason Mewes invites fans to join them on the Jay and Silent Bob Reboot Roadshow this fall. Unfortunately, the website appears to be down at the moment, perhaps because of the trailer drop. Even though you can watch it freely online now, Smith and friends will still be at the Kevin Smith Reboots Hall H panel on Saturday July 20, from 7:15pm-9:00pm, and it will surely be more fun to watch with a crowd.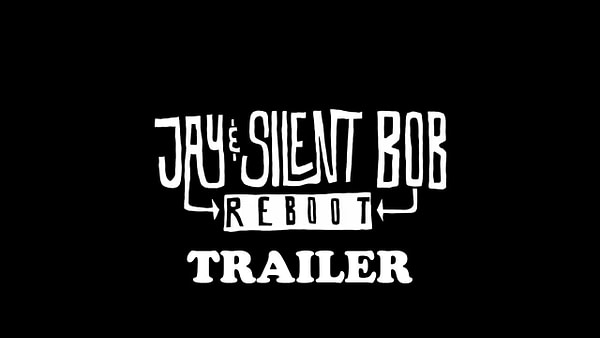 Earlier today, Smith also confirmed that Supergirl star Melissa Benoist will take on the role of Chronic in the movie.
Jay and Silent Bob Reboot, the sequel to Jay and Silent Bob Strikes Back, hits theaters on October 15th. Watch the trailer below!
The stoner icons who first hit the screen 25 years ago in CLERKS are back! When Jay and Silent Bob discover that Hollywood is rebooting an old movie based on them, the clueless duo embark on another cross-country mission to stop it all over again!

In Theaters: October 15, 2019
For Fathom Sneak Preview Screenings: https://www.fathomevents.com/
For The Jay and Silent Bob Reboot Roadshow Tour: http://rebootroadshow.com/

Directed and Written By
Kevin Smith

Starring
Jason Mewes, Kevin Smith