It's par for the course these days. Marvel or DC Comics launch an event comic book mini-series and then suddenly, as the publisher gets into it, it adds another issue or two onto its length. Almost as if they don't want to scare the horses with the initial issue length and bump it up once people are committed. Heroes In Crisis, Secret Empire, Absolute Carnage, they all suffer from what, for want of a better phrase, we could call 'issue creep'.
It looks as if the latest to join that number will be Brian Bendis and Alex Maleev's Event Leviathan from DC Comics. Solicited as a six-issue series, the listing for the collection goes one step further… and includes Event Leviathan #7.
Maybe DC Comics will confirm this over San Diego Comic-Con weekend?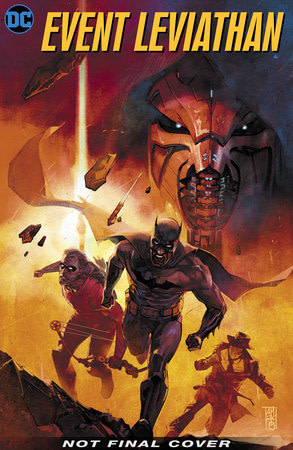 Event Leviathan HC
$29.99 On sale Mar 31, 2020, 264 Pages,

The groundbreaking creative team of bestselling author Brian Michael Bendis and artist Alex Maleev reunite for a mystery thriller that will bring the DC Universe to its knees! The world's greatest detectives race to solve the mystery of Leviathan only to discover that this time, they're already too late. Leviathan is in control.

With startling ease, a newly dangerous and aggressive secret organization called Leviathan has returned and has been systematically wiping out all its competition. The ways of the old world no longer work. Now Leviathan is turning its sights to molding the world into its own radical vision of order. Can this new threat's growth be stopped? Join Lois Lane as she leads Batman, Green Arrow, Plastic Man, Manhunter, the Question along with a couple of surprise sleuths in the search of the man who sits behind the cloak of Leviathan. But will whoever find him first capture him…or join him?

Brian Michael Bendis (Miles Morales: Ultimate Spider-Man, Superman, Daredevil) and Alex Maleev (Infamous Iron Man, Scarlet, Spider-Woman) weave their unique blend of crime noir to rock the DC Universe to its core in their latest masterpiece that will be talked about for years to come!

Collects Event Leviathan #1-7