While we're looking to see what will happen for the final two stages of 2019, the Overwatch League decided to announce their upcoming plans for 2020. First up, the league will be splitting into four divisions with five teams a piece in each. Which means if the league ever expands again, which we're thinking they might in 2020, there would need to be at least a 4-8 team increase so that each division gets an even number of new teams. Essentially, The Atlantic and Pacific divisions will have an East and West version. It will look like an inverted version of what the NBA's divisions and conferences look like in the end. But the biggest change on the way seems to be the fact that we may be saying goodbye to the Blizzard Arena. While they don't outright say it, the language below taken from the announcement indicates that they're doing away with being based strictly in Los Angeles and will be taking the show on the road more with home games in every market. We've sent inquiries to the League asking about this and we'll let you know what we hear.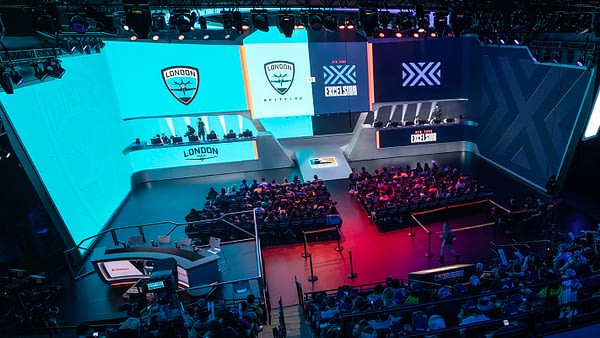 SCHEDULING

Since 2017, Blizzard Arena Los Angeles has been the epicenter of our story. Next year, our global league is going home—actually, to many homes, with 52 homestand weekend events hosted at venues across the world. Each team will host two homestands. On top of those, teams in each division will also collectively host three additional regular-season events in their home territories.

The 2020 season will begin in February next year and conclude in August. Teams will play 28 matches over the course of the regular season, facing in-conference opponents twice each and out-of-conference teams once each. All regular-season matches will be played on weekends, with times optimized for local markets. The full 2020 schedule will be released next month, with tickets going on sale shortly after so you can plan your adventures with your friends.

PLAYOFFS TOURNAMENT

Due to travel and scheduling requirements, the 2020 season will no longer be split into stages, but we will have an awesome midseason All-Stars event. This means we will have Overwatch League matches every week of the season! But don't worry—teams will still have time to rest in their designated bye weeks, which will differ from team to team. At the conclusion of our season, we will bring the best teams together for an epic tournament to crown a champion at our Grand Finals.
Enjoyed this article? Share it!